Sleek UX for a Luxury Fashion Ecommerce Platform
Meaningful change through fashion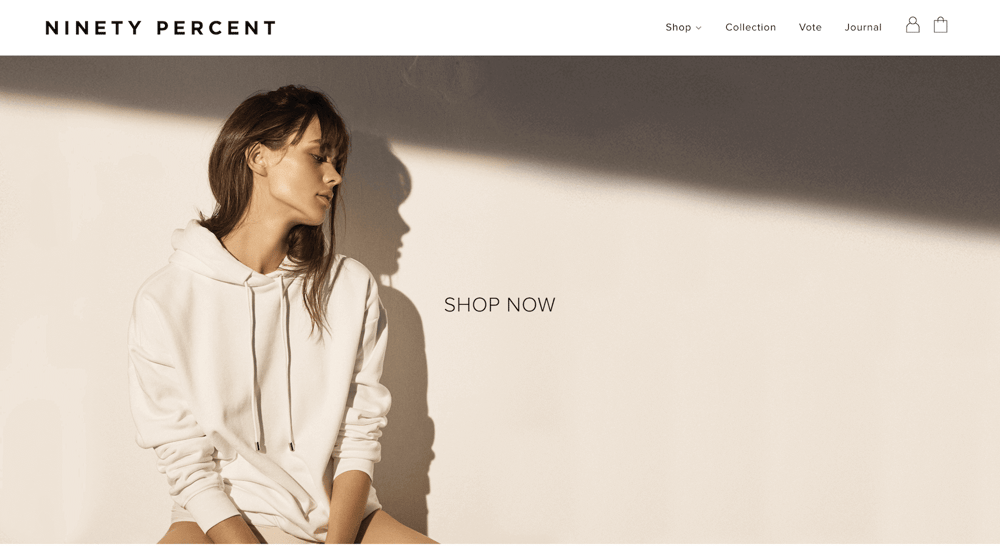 Ninety Percent wanted to create a fashion brand that would boost women's confidence with luxury collections as well as raise societal and environmental awareness.
That's how the idea for the e-commerce platform with stylish clothes supporting a charity was born.

Goal
Creating a website application where customers can browse distinct collections with ease.
Implementing a unique experience on the website where customers can learn about and vote for a cause of their choice after a purchase.
Make the app design in line with the target group.
Process
We built and designed the e-commerce website from scratch, remaining in close contact with the client, providing frequent updates and recommendations. User experience was also a crucial factor, so the team brought on board an experienced and UX-oriented frontend developer.

Advanced filtering functionalities.
Flexible, customisable and easy-to-set-up homepage module.
Integrated payments (Sagepay & Paypal).
Charity voting module with instructions and code validation.
Great UX throughout the buyer's journey.
Full spectrum of software consulting throughout the process.
Result
Within 10 months, Netguru's team designed a desktop layout with all necessary functionalities and then effortlessly translated them into mobile layouts.

Slick design with smooth user flows.
E-commerce platform with the necessary functionalities and integrations built in 10 months.
Complete flexibility for the client to manage frontend content, especially for the home page which frequently requires new creative layouts and updates.
Mobile experience just as good as the desktop experience.
Numbers