Revolutionizing Fashion: The Virtual Dressing Room Experience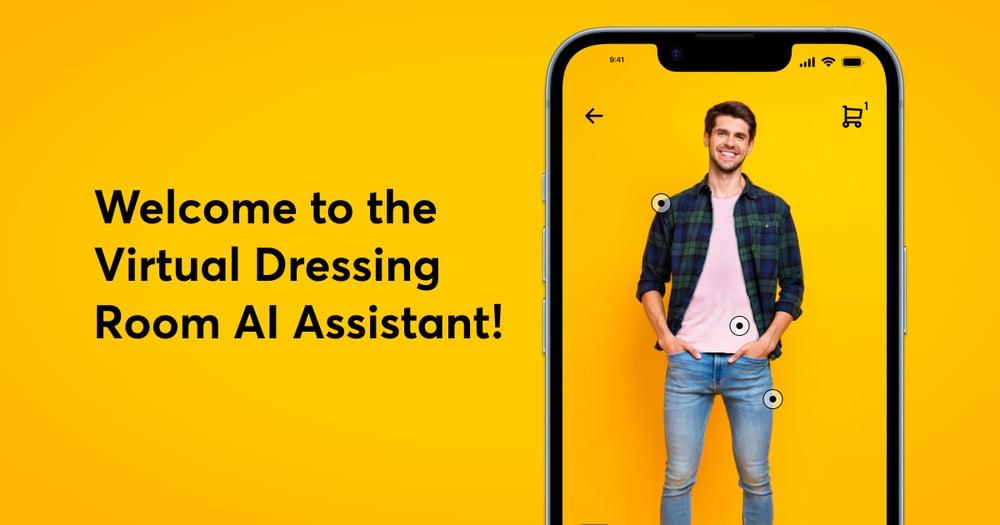 About this project
Netguru has taken on the challenge of addressing a crucial issue in the fashion market - providing a better fit for online shoppers and reducing return rates for retailers. Our dedicated research and design team has crafted the Virtual Dressing Room concept, which allows users to preview their look before making a purchase. This solution enhances customer confidence and ensures a smooth and efficient shopping experience.
Online Shopping: Tackling Dressing Room Limitations

The Virtual Dressing Room addresses a prevalent issue faced by customers - the lack of access to a physical dressing room to try on clothes. This limitation presents several challenges, such as:

Difficulty in determining the right fit and size, leading to potential discomfort and dissatisfaction with the product.
Uncertainty in visualizing the final look, making it challenging to decide whether a particular item will suit their personal style or their existing wardrobe.
Increased return rates due to limited product knowledge, leading to purchases that do not meet expectations.

By addressing these challenges head-on, the Virtual Dressing Room boosts customer confidence and contributes to an enhanced customer journey.
Optimizing the Purchase Process: Delivering a Personalized Shopping Experience
By analyzing user flows and understanding the intricacies of the purchase process, we have created a flow for the optimal shopping experience. Our goal was to provide online customers with a better fit and minimize return rates for retailers.
Our team designed a set of features to provide a realistic and personalized shopping experience for users, including:
Choosing clothes based on specific body types (height, weight, body shape), ensuring a tailored fit and appearance.
Matching items and offering recommendations, helping users create stylish and cohesive outfits.
Uploading personal photos, allowing users to visualize how items will look on their unique appearance.
Adding entire stylings to the shopping cart, enabling users to purchase complete outfits with ease.
Sharing the look on social media, allowing for feedback from friends and promoting brand visibility.

This approach ensures confident purchasing decisions and a higher satisfaction rate, resulting in fewer returns.
Empowering Fashion Retailers with the Virtual Dressing Room Solution
The Virtual Dressing Room solution is perfect for marketplaces (e.g., Vinted), brand aggregators (e.g., Zalando), and eCommerce brands (e.g., H&M), which face major challenges.
Fashion brands can unlock a range of benefits, such as:
Reducing the number of returns with better-fitting clothes
Increasing conversion rates through personalized experiences
Unlocking upselling opportunities by discovering complementary items
Increasing brand reach by sharing buyers' fashionable finds on social media

The Virtual Dressing Room streamlines online shopping for various fashion retailers by minimizing returns, boosting conversions, facilitating upselling, and expanding brand reach.
Ideas for the future: Advanced Model Creation and Improved Onboarding
To further improve the Virtual Dressing Room concept, advanced model creation with specific measurements can be introduced. This enhancement would allow users to provide more data about their overall look, enabling the AI model to better fit clothes and suggest complementary clothing items.

To support this feature, the onboarding process can be refined to better explain how users can input their detailed measurements.