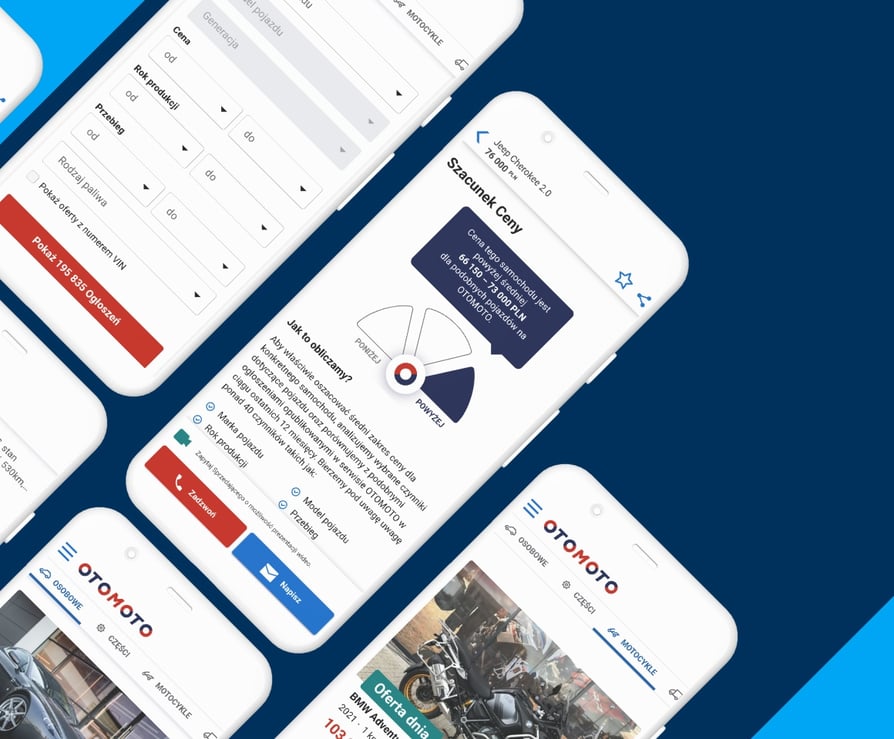 OLX: Supporting the creation of the best quality user experience with product design consultancy
Combining product discovery research, validation, and prototyping into a robust go-to-market product strategy
The ultimate goal was to improve the decision-making process using data insights and estimating potential business value and the potential ROI of their new design.
Based on qualitative research — interviews with stakeholders and users, business analysis, prototypes, and user tests — we built meaningful user personas.
Behavioral data-driven quantitative research was the second part of the study.
The end result was a detailed report with recommendations and a business value prognosis for the redesign.
Read Case Study