Sleek Design and Light Architecture for Top Productivity Tools by Hive
All-in-one productivity platform and app, increasing teams efficiency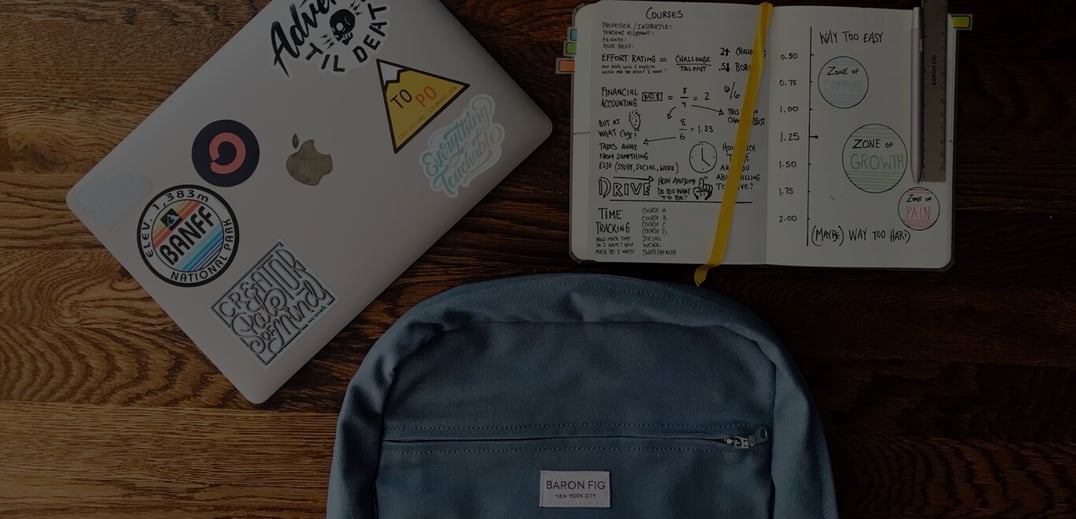 Hive, deemed by its founders as 'a secret child of Asana and Trello', has already attracted the likes of Starbucks, Samsung, WeWork, and The Economist to its collaboration platform.
Founded in 2015 by ex-Oracle and ex-Huddle staff, Hive has raised over $5m in funding so far. The customer base reached over 2,000 enterprises. Hive enabled multiple teams to cut down on emails, improve tracking and planning cycles, or break silos.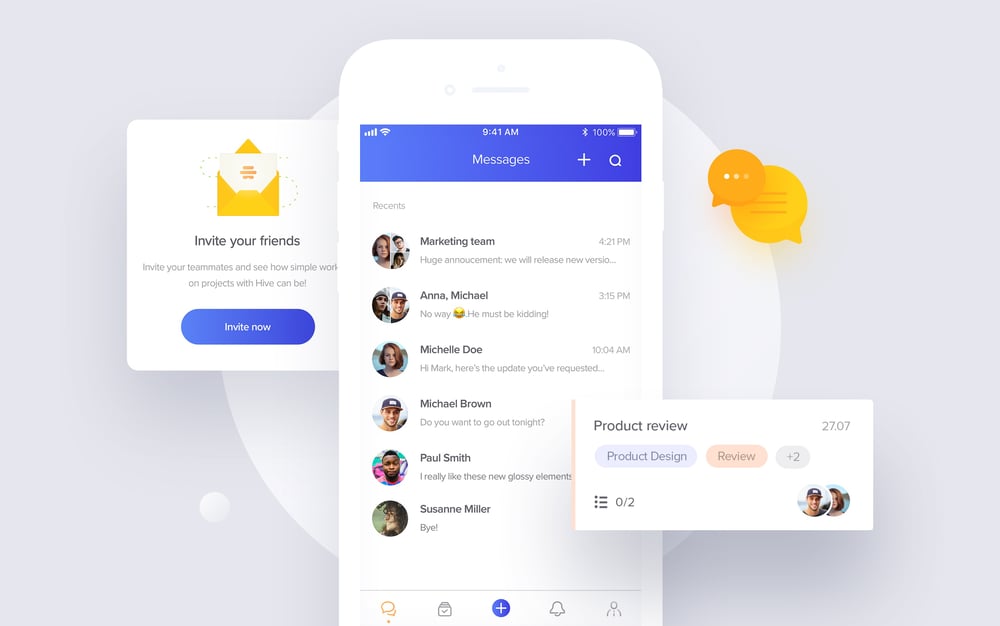 Hive is a project management tool fuelled by machine learning and tonnes of integrations, combines a chat functionality with a task overview, thus increasing team efficiency.
One of the Hive's newest customers is the United States Government - the app will be powering teams across the world researching the human genome.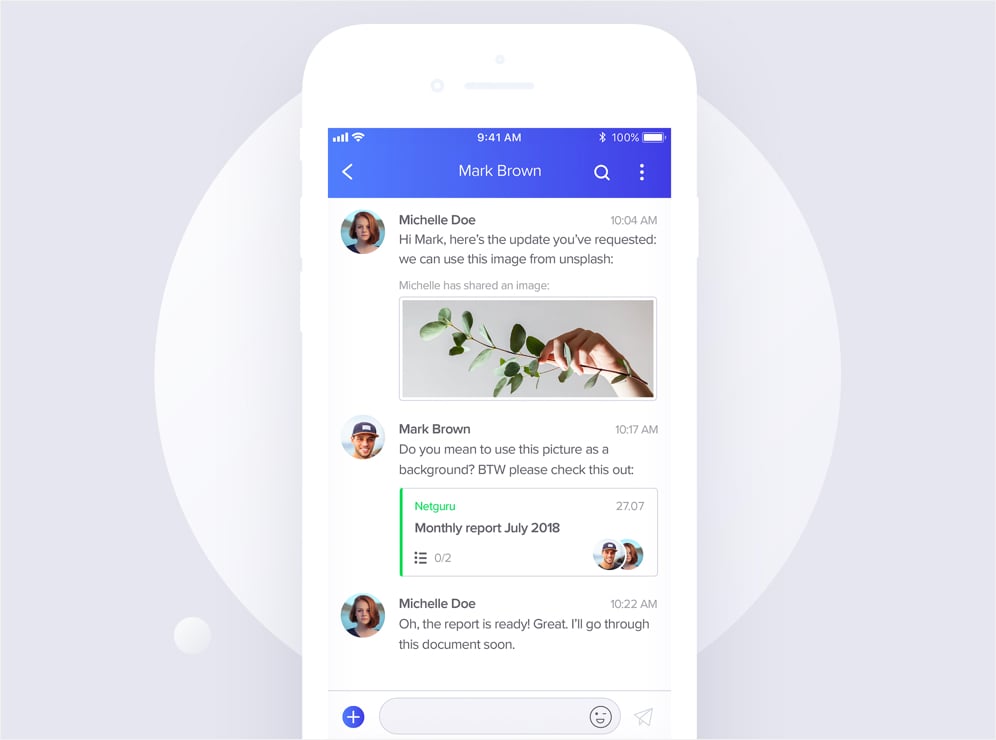 Our collaboration wit
h Hive
Netguru's contribution to the project was to craft a slick and consistent design for Hive's apps and to develop a React Native app for iOS and Android from scratch.

The goal was to keep all the features but also to make the apps lighter and simpler than the previous versions.

We also delivered custom-made features for key Hive users (e.g. Starbucks).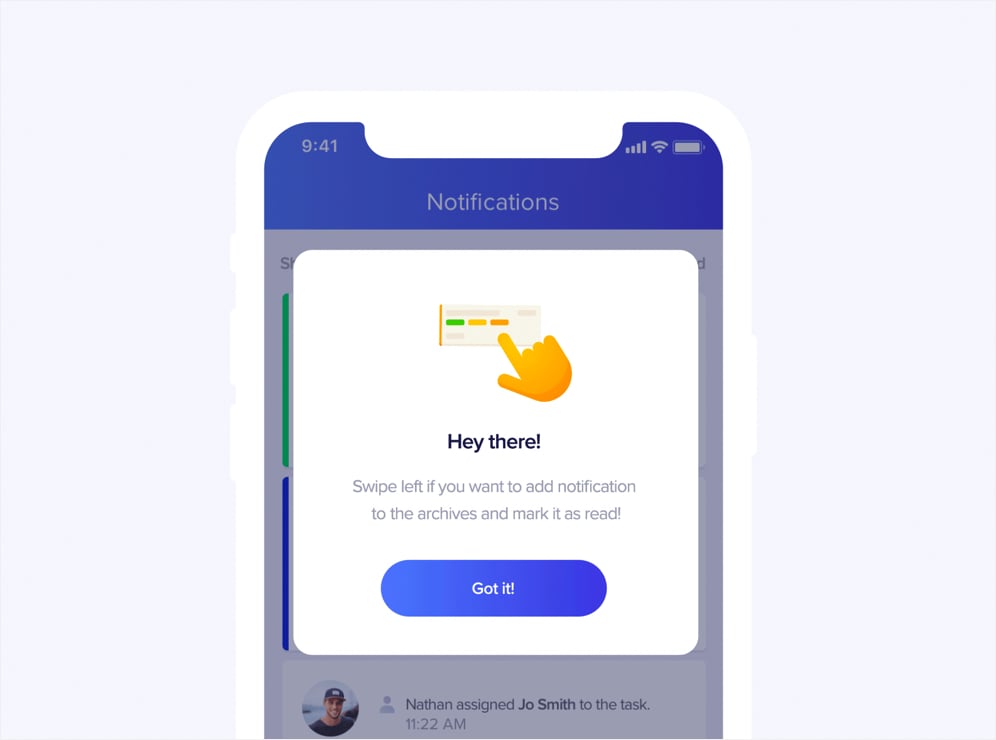 "The difference between Netguru and other companies with which we have worked so far is that Netguru is good at taking the ownership. I appreciate that approach a lot, because what we need is to ask for an outcome and have someone deliver it within a given timeline, without us requiring to try to help in every step along the way. That means we're not adding management overhead on our side."

John Furneaux

CEO, Co-founder at Hive
What trends might shape the future of collaboration and help Hive grow?
John Furneaux, CEO at Hive: I believe that in 20 years, a big corporation will be less and less common. I don't believe big corporations are a smart way of achieving goals. We're continuously getting better at working across companies. It will be more common that a company like Hive will be a tight small group of people who draw on specialists for different tasks and projects.
I believe there is a massive wastage in a business where you carry people full time, when what you actually need is specialist skills and knowledge in the right moments. Read more:
"7 Things Essential to Creating a Successful Team. Meet Hive, an App to Take on Asana and Trello"


What made you decide for Netguru?
John Furneaux, CEO at Hive: As we were looking for a partner, we downloaded tons of apps from each of the providers that we got a quote from. Netguru emerged as the top choice as far as quality was concerned. At the same time, it was the most expensive choice.
We got several quotes that were half or less the cost Netguru estimated, but when we looked at the job to be done, the Netguru offer was closest to what we thought was the reality.
It was a positive sign for us. To make the right planning decisions, we need predictability; thus we want to be given honest answers.