Strengthening Xolv.io's Brand Identity with UX and UI Design Services
Refreshing the Xolv.io brand with design consulting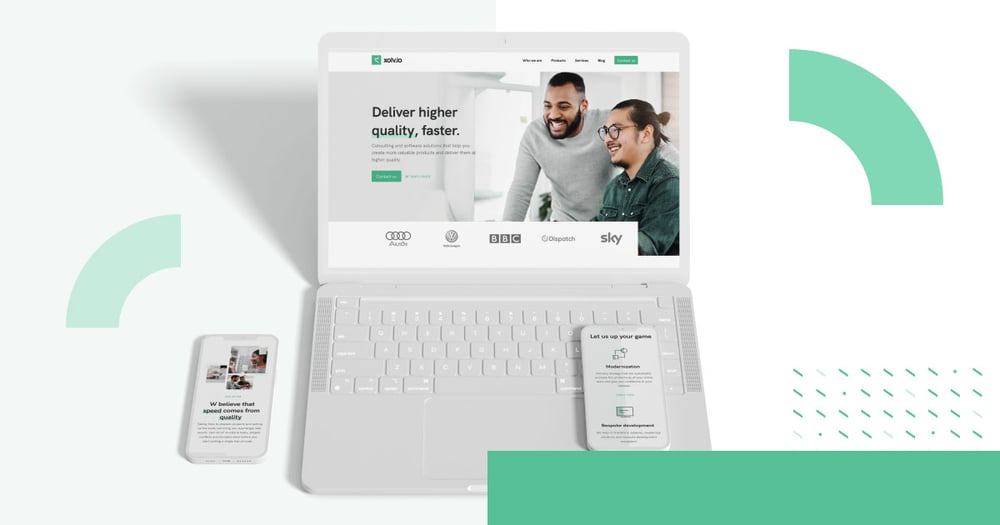 About this project
Xolv.io helps companies tackle their digital challenges with technical consulting and software solutions. The company engaged Netguru to refresh its website, strengthen its brand presence, and visually connect the brand to its products. The client now has a fully responsive website alongside various assets to boost its visual identity.
Delivering high-quality software at speed
Founded in 2013, Xolv.io is a remote-only software consulting and development company on a mission to deliver higher-quality software faster.
The company offers a full suite of services spanning from software architecture and design to custom software development. It also offers XSpecs – a toolkit which helps software development teams collaboratively write and maintain specs, as well as a knowledge-sharing initiative known as Quality Faster.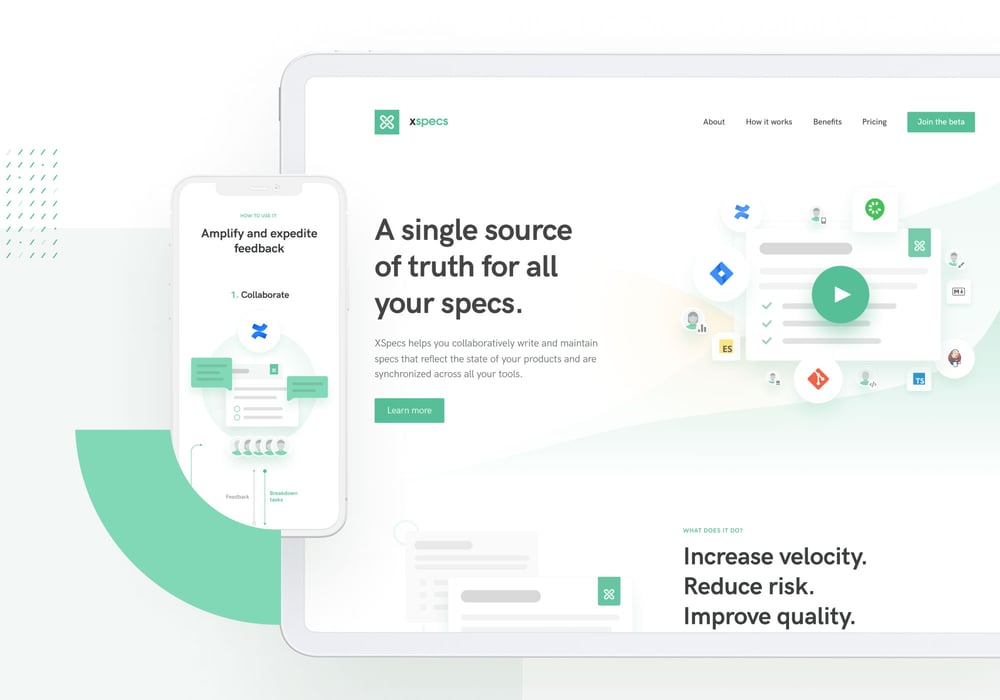 The story behind the Xolv.io project
Netguru divided Xolv.io's website revamp into three main phases: discovery, design, and asset creation. Deliverables included conducting competitor research, making moodboards, wireframing, as well as creating UI designs and branding assets for both Xolv.io and its products: XSpecs and Quality Faster.
Project goals
The project's primary goal was to design solutions to strengthen the Xolv.io brand. Next to this, the client was looking to boost the visual connection between the brand and its products.
Challenges
Having collaborated with Xolv.io in the past, one of our primary challenges was transforming ideas from the brand manual and outcomes from our previous cooperation. We also needed to rework the information architecture and help the company create new content for the Xolv.io and XSpecs websites while maintaining a cohesive visual ecosystem.
Visualizing complex processes alongside creating an easy-to-navigate and responsive design was also a challenge.
Initial research
We kicked off the project by conducting a competitor analysis from a brand and communication standpoint to establish the brand's tone of voice. This helped us understand who and what we were up against, as well as how to develop a unique voice for the brand. We also took into consideration the already established brand values.
Design evolution
New UI assets were created for the main brand based on the work previously done by Netguru.
We leveraged the style of the Quality Faster illustrations to create a unique icon set to maintain the link between the main brand and its products. A new pattern was devised as a derivative from the main logo to enhance the visual identity of the brand.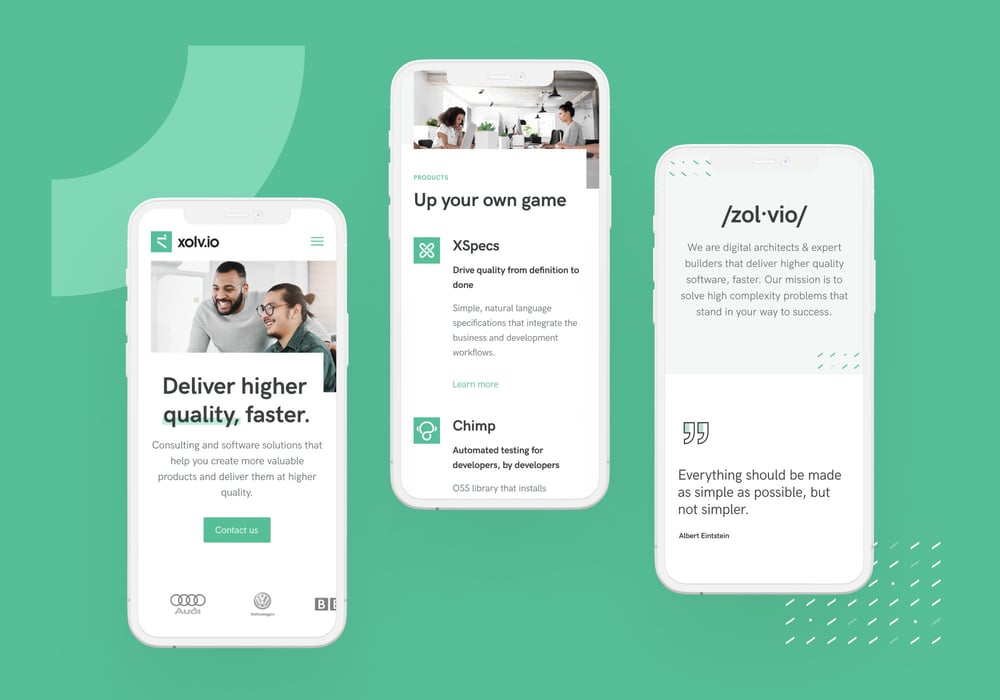 Introducing Xolv.io's main product – XSpecs
XSpecs works as a single source of truth for all product specs. We wanted to showcase a connection to the main brand and create a specific look for this product. We used the brand colors but made the general feel much softer, adding a warm accent. A new wireframe-like illustration style was created to become the centerpoint of the new identity.
Main challenge – responsive flows and diagrams
We worked on the best way to showcase the benefits of the product and how they could be integrated into the existing processes. To achieve that, we designed complex diagrams that could be scaled and folded on every screen size.
The final result
Thanks to another successful collaboration, Xolv.io now has a more powerful brand identity and more cohesion between the brand and its products. The client received a responsive website design with a fresh new look and feel. We also provided the client's development team with an extensive handover style guide to ensure smooth implementation of the designs.