Redesigning SummaSoft's Virtual Office Platform for Distributed Teams
A fresh look and new features for the virtual work environment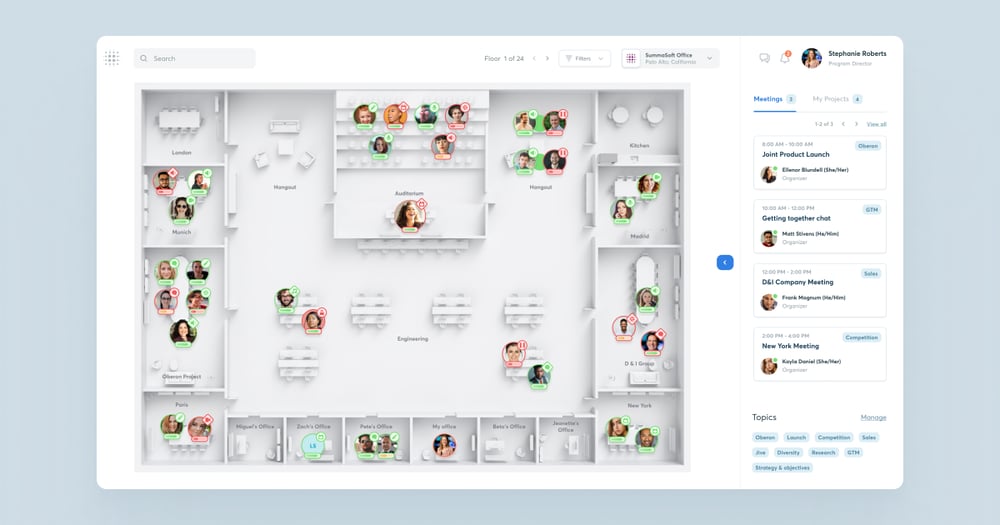 About this project
SummaSoft is a virtual office tool for distributed teams owned by Aurea Software. The company was looking to completely redesign its platform. In just a few months, Netguru's design team delivered new desktop and mobile designs to better solve the challenges facing remote and hybrid teams.
What's the idea behind SummaSoft?
SummaSoft by Aurea is an online office for distributed teams where people collaborate, meet, and share resources. No matter where the team members might be: in the office, at a coworking space, or in the living room – using the online space enhances productivity and supports teams that operate in a hybrid work setting.
The project aims to make users feel connected with co-workers and enable them to work with others the same way they would in a physical space.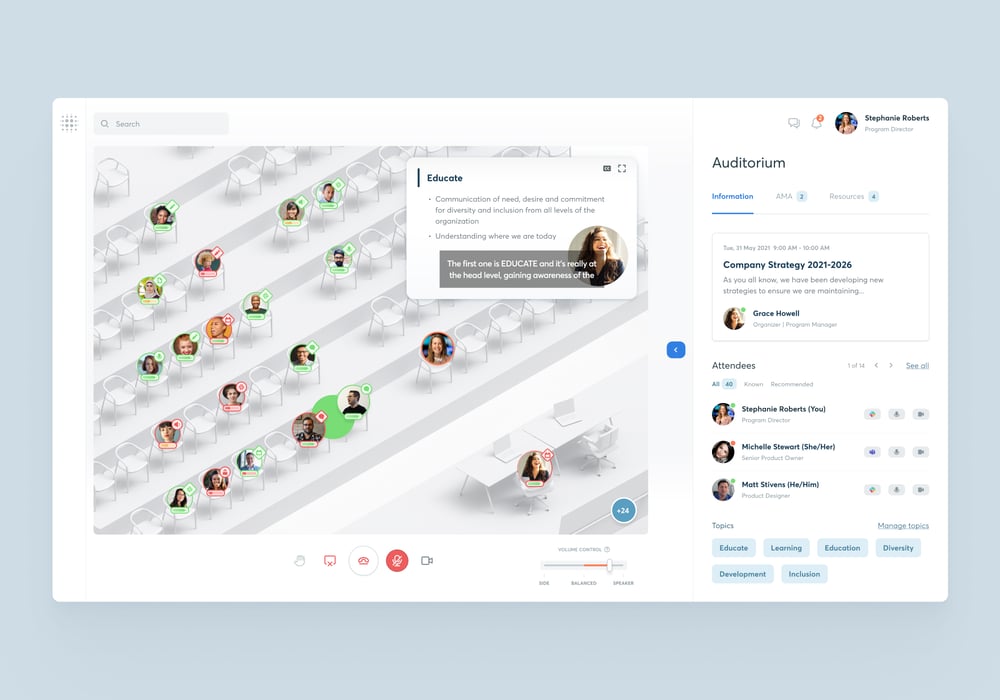 The project's scope
The SummaSoft project was divided into three phases: discovery, design, and delivery. Netguru's work involved desk and user research, creating 3D illustrations to visualize the office, mapping out user flows and journeys, designing the desktop and mobile prototypes, and creating animations for the interface.
User flows
During the discovery phase, we mapped out different user flows within the application to give us a better understanding of the product. This helped us to determine the key screens to design.
Expanding collaboration features
Our redesign efforts included creating office floor plans, virtual offices, and adding meeting organization features. To improve the flow of information within companies, we designed a solution that allows users to share announcements and connect with peers to find meaningful resources based on mutual interests.
To level up collaboration, we made it easy to invite people to discuss, share documents, and collaborate in virtual purpose-based rooms. We also made it possible to organize company-wide meetings, including knowledge-sharing and AMA sessions.
Mobile app
To capitalize on the excellent communication channel between organizations and users, redesigning the mobile app was crucial. We simplified the mobile version to include the most practical features for when you're on the move — those focusing on user interactions and conversations.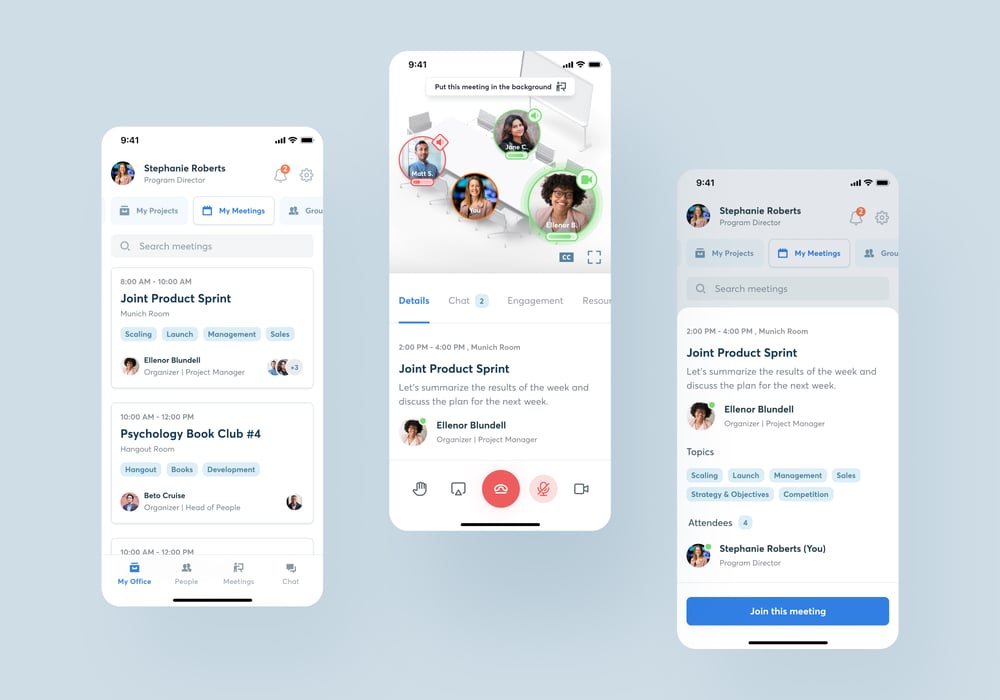 The end product
As more companies adopt more flexible work arrangements, technology is key to keeping teams connected and engaged. Thanks to our fruitful collaboration, SummaSoft now has a radically improved design and new features to support this new era of remote and hybrid work.