Mobile App Development for a Norwegian Healthcare Startup
Taking full advantage of modern technology to help medical professionals provide better care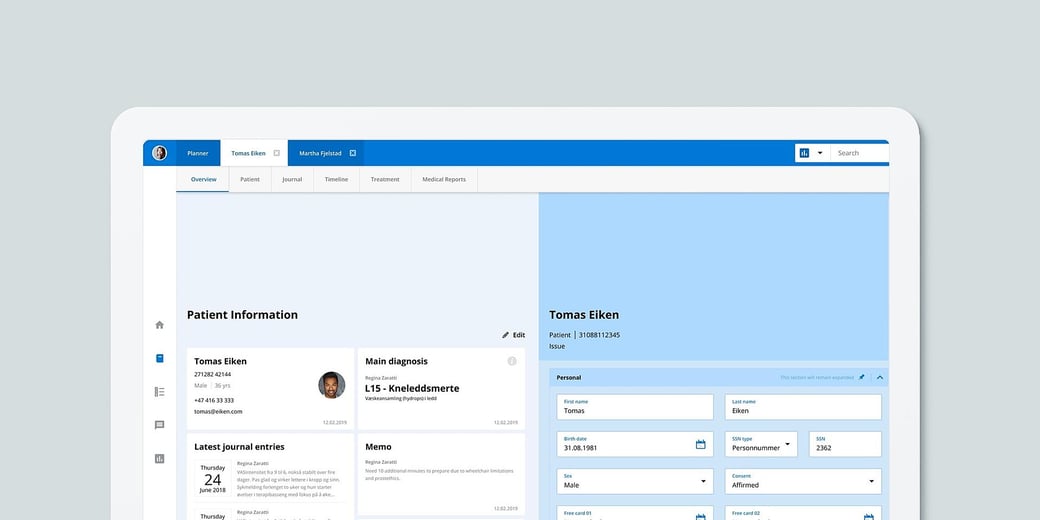 About this project
Aspit empowers medical professionals with innovative technological solutions. Netguru provided software development and product design services. We took a proof of concept and turned it into a working product in a short amount of time.
Helping Norway's healthcare providers surpass technological limitations
Aspit is a software development company focused on healthcare. Their main purpose is to empower medical professionals with innovative technological solutions. Aspit increases work efficiency, improves information sharing, and connects patients to doctors in fast, intuitive ways.
Aspit started out in the 90s, introducing a product for psychiatrists and psychologists that allowed them to keep patient progress notes organised through a journal system. The company soon became a leader in their field. Through their philosophy of moving fast and staying agile, they've been able to adapt to the changing needs of their market despite its strict regulations.
A lot of the solutions used today can be categorized as old and outdated. When the development first started, it was based on the current technology and was up to date. But as the years pass, a lot of the involved software companies only add functionality and bug fixes to existing platforms, rather than switching to newer technologies. This results in solutions that are not up to technical standards, have low performance, and do not cover users' needs.

Aasmund Rinde

Chief Innovation Officer at ASPIT
Building improved tools for healthcare professionals, clinics and governmental organisations
Aspit's mission is to provide Norway's healthcare industry with the right technology and tools to allow them to deliver better care to people in need. Their flagship products are:
Aspit Medica — an EMR system that helps doctors to easily manage patient records and get quick access to their full medical history. General practitioners benefit from features such as examination requests, e-prescriptions, previews of test results, and integrations with 3rd party systems (e.g. for external examinations).
Envision — a mobile app that empowers medical professionals to communicate effectively. It allows them to create and share documents, images, and videos and send them wirelessly and securely to the EPR or colleagues across the globe for a second opinion. All of this happens securely to protect patients' data. Envision also enables doctors to keep track of patient records. It can be used as a standalone tool or integrated with a journal-based system (e.g. Aspit Medica).

Working on two innovative software products for the healthcare industry
Health personnel don't have the time to learn complicated systems, but they will use something that is intuitive and at the same time follows their natural workflow.

Aasmund Rinde

Chief Innovation Officer at ASPIT.
We've learned that building solutions for the healthcare industry requires navigating strict regulations while remaining realistic about user onboarding. Netguru's involvement spanned all two Aspit solutions in varying scope.
Aspit Medica
We mapped out complicated processes and helped three teams (ourselves, Aspit, and a development partner from Sri Lanka) cooperate effectively in a trilateral communication model;
We did so through workshops, design support, backend development with DotNet, and frontend development with Angular;
As a result, Aspit Medica's project workflow has been simplified through effective management.
Envision
We took a proof of concept and turned it into a working product in a short amount of time. The project's initial timeline was adjusted due to the COVID-19 situation - we started work 10 weeks earlier than originally planned;
We supplied design support, as well as full iOS and Android development;
Envision received a thorough redesign on a very tight deadline.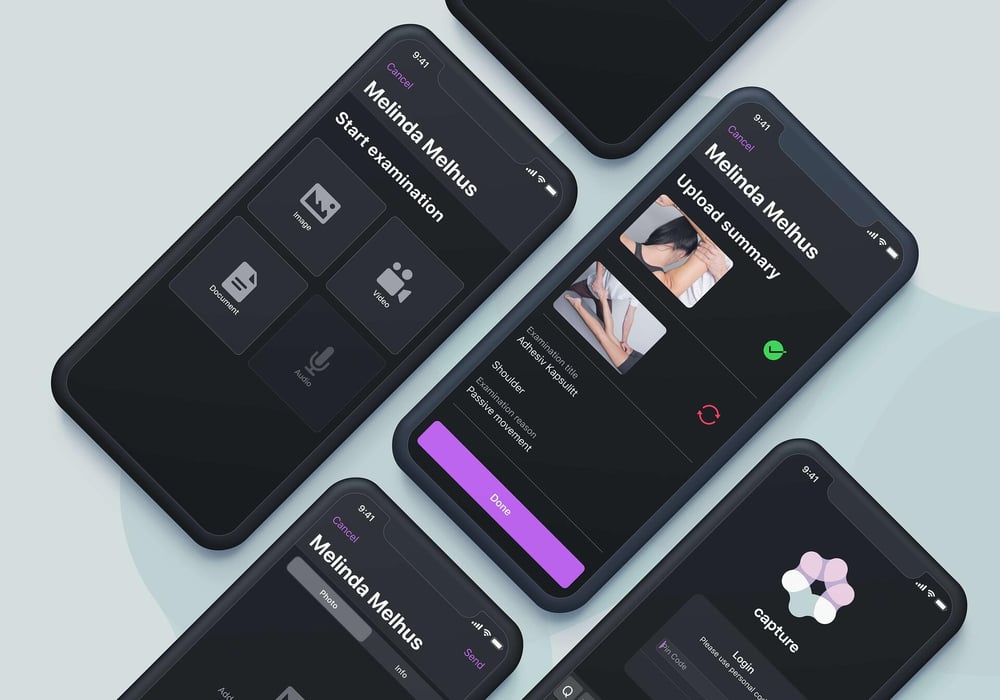 Changing patients' lives through technology
Thanks to Aspit's solutions, doctors are able to access patient data incredibly efficiently, collect more detailed information, provide more accurate diagnoses, and act more quickly where it counts. Doctors are free to focus on their real job - helping patients - rather than on menial, everyday tasks like managing records.
Patients receive better quality of care. This is why Aspit has the potential to save people's health and lives.
Aspit is now working on a desktop interface for their established patient record product used by psychologists, therapists, and GPs across Norway, aiming to serve 4-10k users per month. They continue their mission of getting the healthcare industry interested in new ideas and automated solutions that could make the challenging jobs of medical professionals much easier.

"The cooperation between Netguru and Aspit has worked out very well. Netguru's experts find the right solutions for various problems, they work quickly, provide the right people for each job, and offer valuable suggestions on how to improve the product. Their flexibility and ability to adjust to our situation was the most important factor for the success of the project."


Linda C. Grøndal-Eeles,

Product Owner at ASPIT