Top 11 Financial Technology Companies from New York To Watch [2023 Update]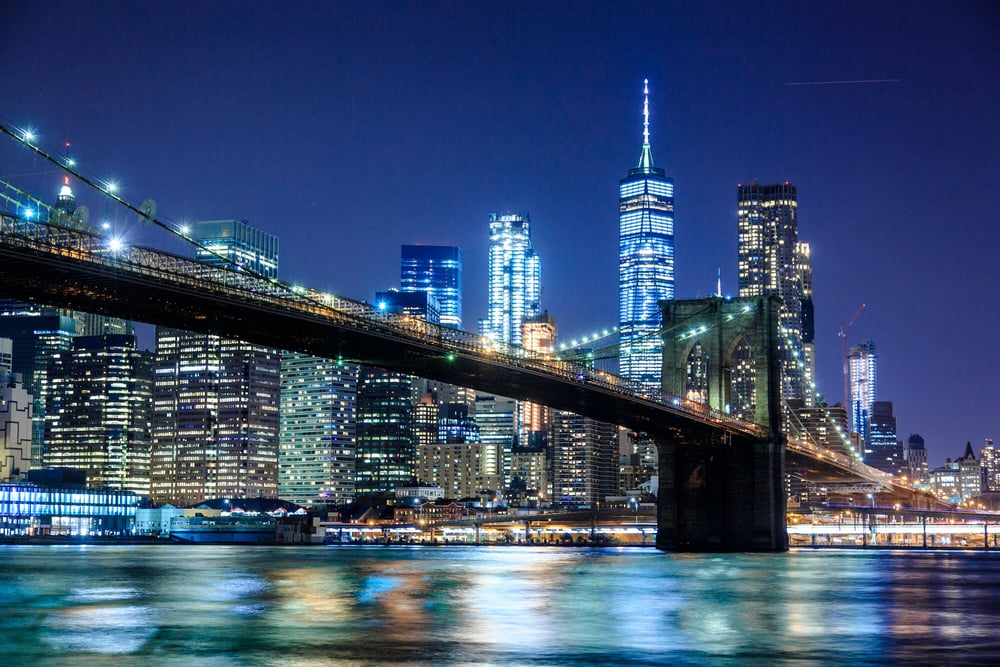 As one of the world's financial centers since the 1800s, headquartering banking giants like JPMorgan Chase, Citigroup, and Morgan Stanley, New York is a natural environment for fintech startups to bring new, innovative ideas to life.
Even though the financial market has been shaken up by the latest crises and investors are vigilant about placing their bets on fintech companies – global funding dropped to $75.2 billion in 2022, down 46% compared with 2021 – there's still money flowing in the financial industry in general.
25% of Sequoia's 2022 investments were in fintech. Tiger Global closed 79 rounds of investment, while Andreessen Horowitz backed 46 fintech businesses. Among New York fintech companies alone, there were over 40 funding rounds closed by April 12th, 2023.
With that being said, let's take a look at some of the most successful unicorns, financial institutions, and other emerging public and private tech companies in New York. Learn more about startups that bring together financial and technological innovation, help build better financial habits, offer business intelligence services, provide alternative investment options, and more.
Discover who made it to the top of our New York fintech company list. Financial data presented below is publicly available on Crunchbase.
What is a fintech company?
Before we dive deeper into the emerging companies from the fintech industry in New York, we'll take a quick look at the definition of a fintech company. After all, what is a "fintech"?
Fintech is a combination of two wor(l)ds: finance and technology.
It is a branch of the financial industry, in which companies are leveraging the power behind new technological trends and solutions including artificial intelligence, machine learning, big data analytics, digital currencies, and more.
In the digital economy, fintech businesses most often identify future clients' needs better than traditional institutions.
Fintech startups can offer their business and individual customers such products and services as, e.g., financial accounts, personal finance apps, digital wealth management solutions, customized funding methods, data analysis, compliance solutions, and more.
The list of New York City (NYC) fintech companies to watch
Now that we have established what we mean when referring to fintechs, we'll take a closer look at the top fintech startups that have put down their roots in New York City.
Lemonade
Founded date: 2015
Latest funding round: $319 million on July 2, 2020
Total funding: $481.5 million
Most current valuation: $1.05 billion
Founder(s): Daniel Schreiber, Shai Wininger
Lemonade is a full-stack insurance platform driven by AI and behavioral economics.
It offers a variety of insurance products such as life insurance, homeowner's insurance, renter's insurance, and pet insurance. It streamlines the process of issuing insurance, replacing unnecessary paperwork and bureaucracy with the use of machine learning.
Lemonade is one of the New York fintech startups that achieved the status of a unicorn in 2019. In 2020, it became a public company through an initial public offering.
Since then, the company has been constantly evolving, adding more insurance products to its list. As the company's announcement states:
"2022 was a year in which Lemonade grew and matured in material ways. It was our first full year with all five major products in the market: Renters, Homeowners, Car, Pet, and Life. With the heavy lifting associated with building new products behind us, we were able to shift much of our firepower to lowering our loss ratio and expense ratio, all while growing with our customers."
VettaFi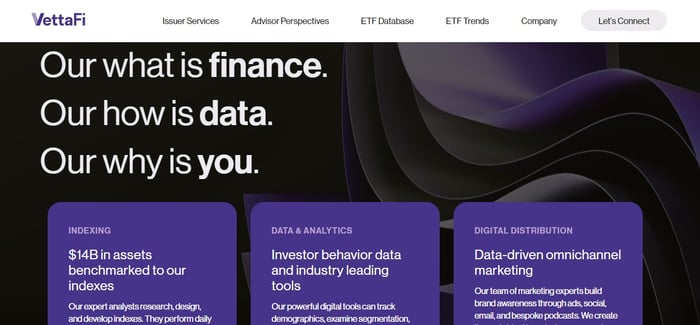 Founded date: 2022
Latest funding round: $175 million on January 9, 2023
Total funding: $175 million
Most current valuation: NI
Founder(s): Tom Lydon
Another New York-based company, VettaFi, is a fintech company specializing in providing financial services including investment advice, indexing, and distribution for veterans and entrepreneurs.
The company was created as a result of the merger of the ETF Trends, ETF Database, Alerian, and S-Network Global Indexes in May 2022. Months later, VettaFi also acquired Advisor Perspectives, the leading publisher for registered investment financial advisors, wealth managers, and financial planners.
Since then, the New York company's goal is to provide its customers with insights and specialized financial services that allow them to look for more investment opportunities.
Canoe
Founded date: 2013
Latest funding round: $25 million on February 8, 2023
Total funding: $25 million
Founder(s): Wei Wang
Canoe is a New York fintech company that develops AI-driven technologies to help alternative investment firms streamline their investment data management processes.
It offers cloud-based, ML-powered technology for data extraction, document collection, and data science initiatives. By integrating financial expertise with machine learning and data capture tech, Canoe is reshaping the post-investment monitoring, reporting, and operational experience. Its solutions enable customers to turn PDF reporting documents into actionable data and intelligence, unlocking new operational efficiencies for clients.
Alloy
Founded date: 2015
Latest funding round: $52 million on September 1, 2022
Total funding: $207.8 million
Most current valuation: $1.55 billion
Founder(s): Tommy Nicholas
Alloy identifies itself as a global "identity decisioning platform". It supports banks and tech companies in streamlining their decisions for onboarding, transaction monitoring, and credit underwriting. It allows businesses to identify risks and potential frauds much easier.
Melio
Founded date: 2018
Latest funding round: $250 million on September 4, 2021
Total funding: $504 million
Most current valuation: $4 billion
Founder(s): Ilan Atias, Matan Bar, Ziv Paz
Melio is a financial technology company that enables its customers to easily manage their business-to-business (B2B) payments and receivables. It helps small business owners improve their cash flow and streamline the payment and data workflow.
Petal
Founded date: 2016
Latest funding round: $1.2 million on January 14, 2022
Total funding: $704.6 million
Most current valuation: $800 million
Founder(s): Andrew Endicott, David Ehrich, Jack Arenas, Jason Gross
Petal is a New York fintech startup company that supports people in building private credit, avoiding debt, spending their money responsibly, and bettering their financial health. It's an accessible online credit card platform offering a personal finances app and Visa credit card products to underserved consumers with little to no credit history.
Petal is a privately-owned company.
Boost
Founded date: 2017
Latest funding round: $37 million on February 17, 2023
Total funding: $70 million
Most current valuation: in the range of $100 to $500 million
Founder(s): Inga Nakhmanson, Mustafa Abdul-Hamid
Boost is an e-wallet mobile payment company based in New York. It provides its users with a worry-free cashless experience in more than 140,000 touchpoints covering both online and physical stores. The start-up streamlines the payment process and offers its customers a reward system that includes cashback, vouchers, and other promos.
Candidly
Founded date: 2016
Latest funding round: $20.5 million on March 8, 2023
Total funding: $46.3 million
Founder(s): Kevin Walker, Laurel Taylor
Candidly is an AI-driven fintech platform created for managing student debt and savings optimization. It guides its customers through the process of financial planning, borrowing, and repayment, and makes it easier for them to achieve their financial goals.
The company also partners with leading employers, 401(k) and 403(b) recordkeepers, and other financial institutions to provide better solutions for its users.
Yieldstreet
Founded date: 2015
Latest funding round: $400 million on August 10, 2022
Total funding: $728.5 million
Most current valuation: in the range of $500 million to $1 billion
Founder(s): Dennis Shields, Michael Weisz, Milind Mehere
Yieldstreet is an alternative investment platform that provides access to various income-generating investment products for retail investors. It offers a way to invest for average people seeking alternative investments that have traditionally been off-limits to them.
Droit
Founded date: 2012
Latest funding round: $23 million on March 7, 2023
Total funding: $39 million
Most current valuation: in the range of $100 to $500 million
Founder(s): Anup Menon, Brock Arnason, Satya Pemmaraju
Droit is a patented New York fintech platform offering solutions to improve global regulatory compliance and real-time controls. It develops pre-trade and post-trade controls solutions, including evaluating transaction permissibility, and compliant regulatory reporting.
Droit is a private company.
Dayforward
Founded date: 2019
Latest funding round: $25 million on January 23, 2023
Total funding: $45 million total
Founder(s): Aaron Shapiro, Mallika Khandelwal
Dayforward is a digital life insurance provider platform. The company aims to bring financial security to families. It issues life insurance policies with the intent to protect clients' income until their children reach adulthood. They're reshaping the insurance industry by providing a streamlined approach to the insurance issuing process in more than 30 states in the US, turning a previously days-long procedure into minutes.
New York vs Silicon Valley – the financial market evolution
When thinking about innovative tech solutions and disruptive technologies, New York is probably not the first place that comes to mind. Emerging trends are often born somewhere much, much farther west – in Silicon Valley.
Which one of the two is the ultimate fintech hub in reality?
Silicon Valley "wins" with New York when it comes to new talent, diversity, and a well-developed tech culture.
New York, on the other hand, is the cradle of financial institutions like the many major banks we mentioned at the beginning of this article. New York also leads the race when it comes to crypto. Moreover, the Silicon Valley fintech scene consists of "only" 467 companies and $21.7 billion total funding compared to 1,466 startups and $46.1 billion total funding in New York.
New York fintech scene – conclusions
It's hard to predict emerging trends exactly in the current economy, but one thing is sure: the New York market is still going strong, despite the ongoing crisis.
The companies we've mentioned in this article are some of the most successful in the New York financial technology industry. Would you like to add some others to the list? Let us know!