Beyond the Office: The End of Work As We Know It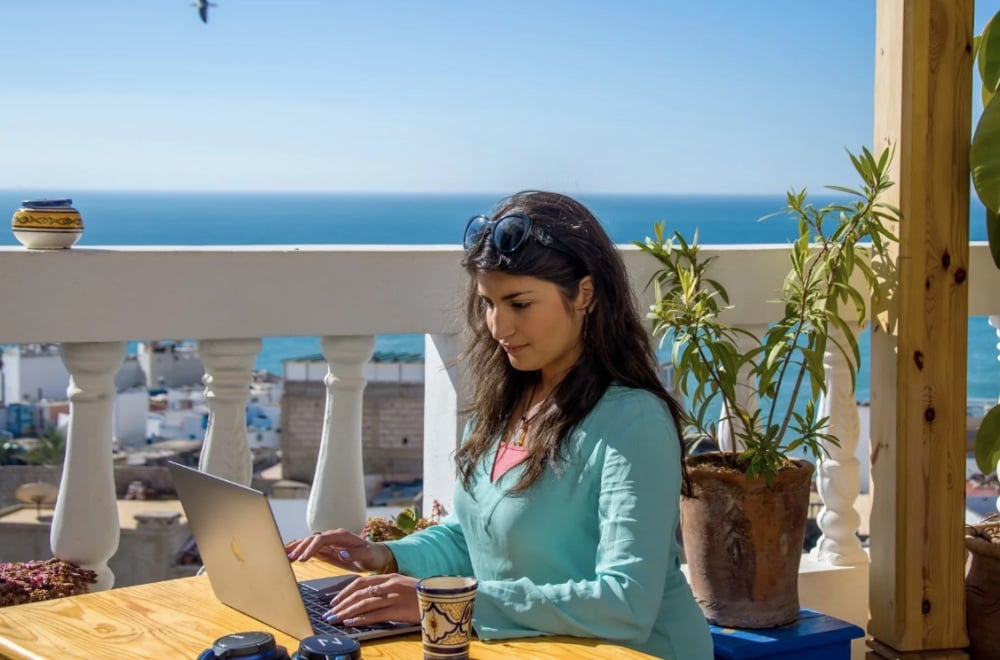 Brian Chesky, Airbnb CEO, famously said that "the office as we know it is over."
The COVID-19 pandemic forced many organizations to shift mandatory office policies towards more flexible work models. Now they try – in vain – to reverse the trend. And today, there's more to "remote" than you think.
Currently, as many as 74% of professionals see remote work as the "new normal." What might have seemed like a temporary solution in 2020 is now becoming the preferred model.
Return to the office? No, thanks
What happens when businesses insist on returning to the workplace? When many organizations call their employees back to their quarters, we see a large outflow of workers. The epidemic has opened so many doors and opportunities that coming back to the office 9 to 5 seems outdated, to say the least.
Apple already faced a backlash with the company's at-least-three-days-in-the-office policy, and some outspoken executives have publicly criticized Elon Musk after his "if you don't show up [at the office], we will assume you have resigned" e-mail sent to Tesla's employees.
Companies dictating full or part-time return-to-office policies might miss the big picture in the post-COVID reality. Businesses should acknowledge the fact that the option to work remotely is no longer considered an additional benefit for few and, according to the McKinsey's 2021 survey, flexible employment structures will be at the forefront in the future.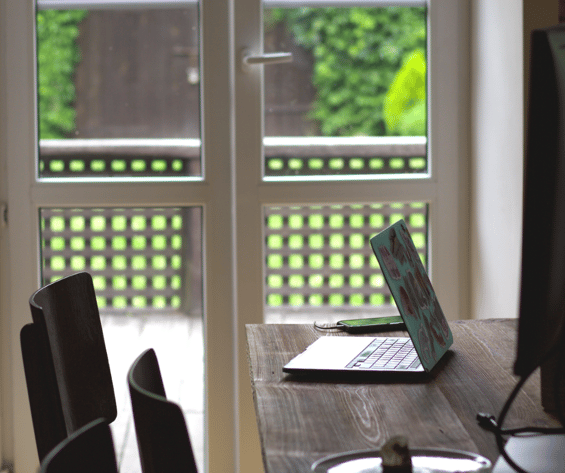 Why remote work works
Access to the worldwide job market
Working remotely opens up options in terms of employment for both businesses and employees. In such an arrangement, both sides can pick from offers from all around the world – the physical distance limits neither side, and there's no need for relocation. The job market is now global and allows people to advance in firms that would never have hired them otherwise.
Employee well-being and mental health
As the 2021 HR Sentiment Survey shows, employees' well-being and mental health are a top priority for HR departments. Being sensitive to these in the work environment means offering a choice.
Companies should understand and accommodate different needs: some people find fully remote work as the best solution, while others would like to have a chance to meet their colleagues face-to-face. The latter might want employers to come up with flexible options like small community hubs that provide an opportunity for in-person interactions.
Moreover, many people got used to the benefits and advantages that come along with remote work.
Returning to the office full-time can be challenging, especially when it has a negative impact on one's time management.
Commuting to the office can take long, and it's only one of many additional tasks one has to complete when working on-site.
It's also worth noting that for some, the office environment can be a root of major stress. For people who feel anxious at the office, not worrying about being called back is a great relief.
Communication maturity and management
Successfully switching from an office-centered structure to a remote or hybrid environment requires a modern set of practices. Setting clear goals and then achieving them through the right procedures is a great starting point. But which procedures are right? The ones granting a smooth workflow without the necessity of in-person meetings. These include, among others, perfecting transparent communication and supportive management.
Remote work has drawn even more attention to how and what we communicate. Clear, yet comprehensive messaging prevents misunderstandings and endorses teamwork throughout the entire project.
Remote work has also made us realize how things such as team rituals and established work rhythms make all the difference.
To stay connected you need a routine, you need frequent syncs, and the little habits that each team develops on their own.
Management practices are also evolving – micromanagement and "looking over the shoulder" won't bring expected results nor will reward either side. Organizations should rather focus on supporting, leading, and motivating their employees. Such an approach gives many opportunities to grow: providing independence and trust to the employees can result in their better performance, so that management can re-focus on guidance, and projects in a broader view.
What are the challenges?
A successful remote or hybrid workplace is a structure that doesn't impose human interactions but also doesn't dismiss them completely. Embracing in-person contact is beneficial, and many employees would still appreciate the opportunity to meet face-to-face. Such meetings can be a great chance to not only expand connections within the teams, but also create a sense of belonging.
When there's no regular office ground for such encounters, organizations can experiment with new concepts that merge offline with remote work. Let's explore some of those solutions.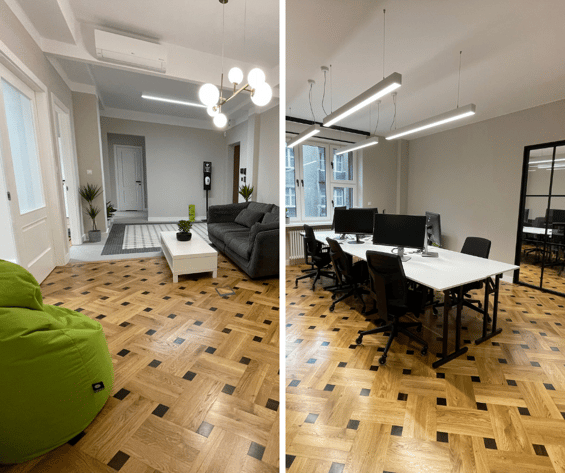 "Remote" doesn't have to mean home
There are various alternatives to the standard choice between working only from an office or a private home. Several approaches can be considered, e.g., creating workspaces such as hubs, hosting events, or open workstation spots.
Hubs
Hubs are venues where employees can meet, work, and hang around, including outside office hours. At Netguru, we have recently opened a hub in Krakow and Białystok – centrally located spaces that our colleagues can visit anytime. Whether they would like to catch up with their teammates or simply need a change of the surroundings while working, we arranged a dedicated space. With a few more hubs in progress, our goal is to provide an offline workspace for all employees living in our major locations.
Events
The best way to build and maintain a sense of community within the firm is to host smaller events. At Netguru, we arrange them regularly – from coffee-making workshops to cooking masterclasses, local hangouts, team retreats, and sports events. It's all about organizing activities that bring us together.
Nonetheless, we also like to blend team bonding with knowledge sharing at massive company getaways. We call these events Burning Minds, and have organized them since 2018. Because of pandemic-related restrictions, a few conferences were taken online, however, this year we're back to a big in-person gathering.
Workation hubs
Remote work has always been a major part of Netguru's venture. As we like to do things our way, we've come up with "remote-first with an offline flavor." We wanted to make sure our people can enjoy a variety of offline touchpoints to help them connect better with one another. In mid-2022, we opened two workation properties in remote natural destinations, one in Mazury and one in Bory Tucholskie. A cozy hub in an isolated natural environment presents a great opportunity to change perspective, and meet in smaller teams.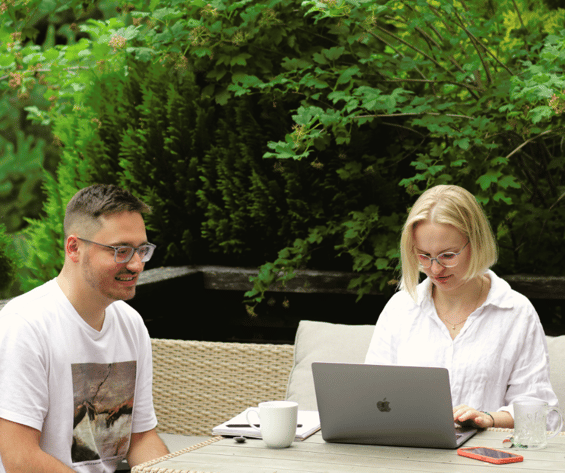 Our employees who've already visited workation hubs, appreciate the various advantages of this option.
Senior Account Manager at Netguru, Marlena Mieczkowska, notices that workations improved her understanding of others' day-to-day tasks and gave her a bigger picture of the business, "Netguru's workation hubs gave me an opportunity to talk to people from departments that I don't cooperate with on a daily basis. Getting to know their perspective allowed me to understand where we are as an industry, as a tech culture, and as Netguru."
Hubs are surrounded by forests and lakes, and as Katarzyna Klimek, Recruiter at Netguru, puts it, the connection with nature and colleagues boosts productivity and work satisfaction, "It didn't feel like work at all. I felt like I was on a vacation with my friends."
Such getaways are also great grounds for spontaneous discussions. Employees can share their knowledge and experience in a less constrained way than they would in regular meetings. For Basia Rybicka, Business Development Team Lead at Netguru, sharing non-work-related activities with colleagues turned out super valuable,
"Having bonfires with other Netgurals every evening helped me have zero fires to put out at work."
Netguru has prepared both hubs to host Netgurals and their families. Every employee can use the offer once a year, with some exceptions like extra stays granted as additional recognition or last-minute options to fill the booking calendar.
Netgurals may use Workation Hubs in any chosen configuration – there is no obligation to plan the trips in functional or project teams. We've also decided to book a special type of stay dedicated for parents with children in kindergarten and early school age, with professional child care arranged to be on-site during working hours.
Embracing new work culture
In recent years, uncommon solutions to everyday challenges have helped people adapt to the pandemic reality. The introduction of remote work on a global scale was one of them. Now, as the pandemic winds down, many employees would still rather remain in remote or hybrid work environments.
Office-centric structures might find it challenging to recruit or keep their best talents solely because of the lack of flexibility. Thus, providing more independence and office alternatives can be a great way for brands to adjust to the new work culture.
At Netguru, we have always been a remote-first company, yet we continuously accelerate and expand our portfolio of offline solutions. Our goal is to offer a varied work environment, suitable for our employees' individual needs.