Top 9 Berlin-based Ecommerce Startups (Updated)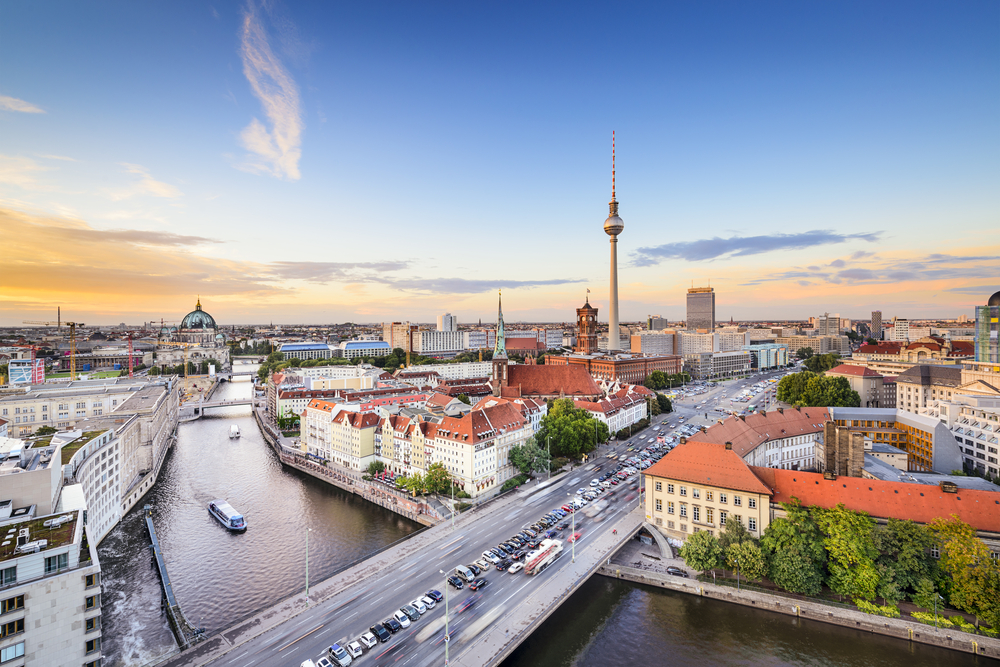 Berlin is increasingly often heralded as the fastest-growing tech city in Europe. The city is competing with the other, more established, startup hubs in London, Paris, Amsterdam or Stockholm.
Berlin offers excellent infrastructure and a unique culture mix of orderliness and freedom. The German capital is also a melting pot of cultures and ethnicities.
The city has an intense FinTech scene. Companies such as mobile bank N26 or banking-as-a-platform provider solarisBank were founded here. Recently Europe's hottest startups from the sector – London-based Revolut or Klarna from Stockholm – have been opening their tech hubs in Berlin.
There are many exciting e-commerce companies established in Berlin. Some of them you might know already, as they are well-established brands, others have gained traction and are still growing. I hope you will find Berlin e-commerce culture inspiring.
Without further ado, here's our list of the top Berlin e-commerce startups.
1. Zalando
Europe's largest online fashion retailer Zalando has come a long way since its inception in 2008. They now operate in 15 different markets with more than 15,000 employees hailing from 100 different countries, but still 6,000 working in Berlin.
Zalando has always strived to be the very best online destination for fashion, offering everything from high street favorites to designer brands, sportswear, and kidswear.
Zalando's core USP is found in its innovative shipping and returns policies, which come at no additional cost to the consumer, while a speedy delivery is pretty much guaranteed. Besides, Zalando offers "payment after delivery," which, combined with a 100-day return policy, presents pretty attractive options for online shoppers, and are what make Zalando so accessible and so awesome.
The company went public in 2014 and had a market cap of €10.86bn at the time of writing this piece.
2. AUTO1 Group
Established back in 2013, AUTO1 Group connects buyers and sellers of cars via an online platform. Over the years, it became Europe's leading online B2B marketplace for used vehicles. They have grown a network of over 60,000 partners in more than 30 European countries.
On the other side of the market, customers can benefit from a high-quality inventory of more than 30,000 tested used cars and the possibility to market vehicles to the dealer network.
The late growth stage startup is backed by some top private equity funds and is valued at €3bn, based on a SoftBank transaction from 2018. Over 4,000 people work at AUTO1 Group currently. In 2018, the company took in €2.9bn in revenue.
3. Home24
Founded in 2012 in Berlin, Home24 is Europe's leading online furniture retailer, also operating in Austria, the Netherlands, France, Belgium, Italy, and Switzerland.
Online clothes retailers were once told that it would never work – and perhaps those same nay-sayers will be eating humble pie once more as consumers become increasingly comfortable with purchasing large items like furniture online.
Home24 is proving unequivocally that it can be done, and that there is a market for their goods. The Berlin-based company now employs 1,500 people worldwide, and its business model continues to be attractive to consumers – mainly because the last-mile delivery service is free of charge for all customers in Europe, regardless of the product's size and weight. Nice one.
Home24's initial public offering took place in June 2018. At the moment, the retailer's market cap is €85.83m.
4. Grover
Berlin-based Grover has an innovative take on e-commerce. It allows you to rent the newest technology gadgets instead of buying them.
There are many consumers out there who would love to have the latest smartphone in their pockets, or try out a drone, or have a play with the latest virtual reality gaming products with their friends. The problem, of course, is that not everyone can afford all those things – especially not all at once.
And this is the problem that Grover is solving. For approximately 5% of the retail price, the e-commerce company lets consumers rent out electronics and gadgets for a month so that they can try them before they commit to buying. Besides, users can extend their rental experience for up to a year, paying a monthly fee to hold onto the device for that time.
Smartphones, headphones, wearables, IoT products, laptops, cameras – you can rent them all and more with Grover by subscribing to a number of different package deals the company offers. Very cool indeed.
After several rounds of financing, the company is valued at around €66m.
5. GLOSSYBOX
On GLOSSYBOX, you can purchase skincare and wellness samples handpicked by beauty experts. These customized bespoke boxes are delivered to your door. For $21 a month, you get a surprise gift with five deluxe beauty products.
The startup claims to be the global leader in its original category as a provider of luxury beauty samples. The mission is to introduce the most exciting brands from around the world to the buyers. With GLOSSYBOX, you can try and discover skincare products from Milan, Japan, or South Korea.
In 2017, GLOSSYBOX was acquired for €85m by Hut Group, a British e-commerce company with its headquarters in Manchester Airport, Manchester.
6. Hundred
Hundred is yet another creative idea for a personalized online store. It's a direct-to-consumer digital health company providing high-quality vitamins based on a consultation with a nutrition expert.
Having grown up up in Italy, Hundred's founder and CEO, Dario Galbiati Alborghetti, is passionate about food and fascinated by how a proper diet can affect people's health and lives. He explored the vitamin market, where he found out that the main problem was the lack of transparency. Hundred's mission is to bring clarity to the customers that are confused by often contradictory opinions.
Although still in the early VC phase, Hundred is already valued at $32-48m, based on a transaction from November 2019.
7. Outfittery

The same angle inspired the creators of Outfittery, who came up with a personal shopping service for men. Before you buy anything in their online store, you go through a series of carefully selected questions about your style and preferences. The data is delivered to your stylist, who handpicks the perfect combination of clothes for you.
The Outfittery stylists choose from a pool of 100 brands. Once you receive the package, you can decide which pieces of garment you'd like to keep. You can return anything free of service and shipping charges.
The startup is in a late growth stage after receiving series D funding worth $22m in 2016, which drove the firm's valuation from $88m to $132m.
In May 2019, the Berlin-based company merged with a smaller local competitor in the stylist-assisted online shopping, the Curated Shopping Group. Both companies employ around 450 people, most of them stylists.
8. Mister Spex
Berlin e-commerce startups seem to specialize in online shopping that's customized and assisted by dedicated consultants. Mister Spex is yet another example. The store sells glasses and contact lenses. Their business model complements e-commerce with advice from "a high street optician."
This way, customers get the benefit of transparent low prices and the security and comfort of a visit to a traditional store, "ensuring due care, accuracy, quality craftsmanship, and expert partners."
After the last funding round in August 2019, Mister Spex is valued at €260-390m.
9. Scarosso
That brand does not sound German at all. It's an Italian fashion label that operates from Berlin. Scarosso is an online store with high-quality footwear and accessories. The company was founded in Berlin by Marco Reiter, born in Vienna and educated in Milan.
The shoes are hand-made and sold at mid-market prices. While the manufacturing employs traditional techniques, the new digital product – online shoe configurator is what makes the buying experience special. The business model disruption, as it often happens, focuses on cutting out the middleman and taking over both ends of the process. According to Scarosso, this is why they can offer premium products for affordable "post-luxury prices."
Scarosso cooperates with top family-owned Italian factories, whose skills have been passed on generation after generation. The business gained market traction and attracted venture capital as well. Scarosso was valued at $44m-$66m, based on a transaction from 2014.
Did we miss anyone?
You can see some smaller e-commerce startups from Berlin here.
So much cool stuff happening in e-commerce in Berlin right now! But is your favorite Berlin-based e-commerce startup on the list? Let us know what you love most about the above companies we've highlighted – and the ones we haven't! Happy shopping, everyone!