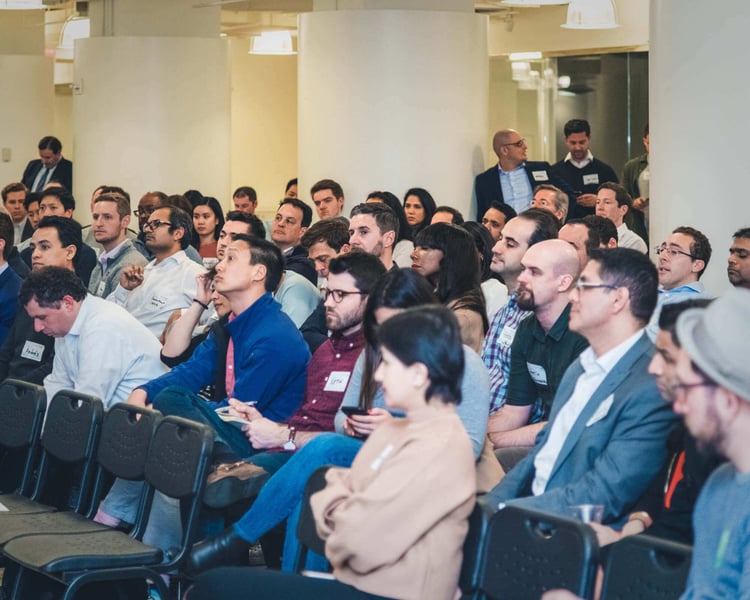 Disruption Talks. Get insights on winning strategies, innovation and scaling products
From startup founders to corporate innovators - all our sessions are available on demand
Get unlimited access
What is this all about
Join our series of live talks to get to know:
Winning Innovation Strategies

The Next-Gen Disruptors

Scaling Tips for Products
Disruption Talks Speakers
Upcoming and past experts
Diana Martins

Group Product Manager - Platform Solutions at Farfetch

Adeeb Warsi

Managing Director at Careem

Paweł Grabowski

Head of Unmanned Solutions at Żabka Polska

Carlota Rodriguez-Benito

Head of Innovation at Chanel Iberia

Dan Westgarth

Chief Operating Officer at Deel

Adrian Pica

VP of Product at Bolt

Shelley Armstrong

VP User Experience & Design at Finastra

Akshay Chopra

VP, Head of Innovation and Product Design, CEMEA at VISA

Stephanie Bowker

Head of Marketing at Spendesk

Justin Howell

Co-Founder & CEO at Rize

Asya Bradley

Founder and COO at First Boulevard

Philip Belamant

CEO & Founder at Zilch

Jolene Tan-Davidovic

Lead User Researcher at N26

Ulli Spankowski

Chief Digital Officer at Börse Stuttgart

Arshi Singh

Head of Product at Comply Advantage

Ege Altunsu

Product Design Lead, Design Manager - Consumer Cards at Klarna

Sergi Baños Lara

CTO at wefox

Chris Zietsman

CEO at SnapScan

Deirdre Clute

Co-Founder and COO at Rightfoot

Daniel Thomason

Financial Crime Prevention Manager at Wise

Anthony Mayer

VP of Engineering at Getsafe

Christopher Plantener

CEO & Co-Founder at Kontist

Jon Butterfield

Head of Growth at Speedinvest

Bharath Chinamanthur

Chief Technology Officer at ChowNow

Amy French

Head at Level39

Florian Redeker

VP Product at Solarisbank

Inas Nureldin

Founder & Managing Director at Tomorrow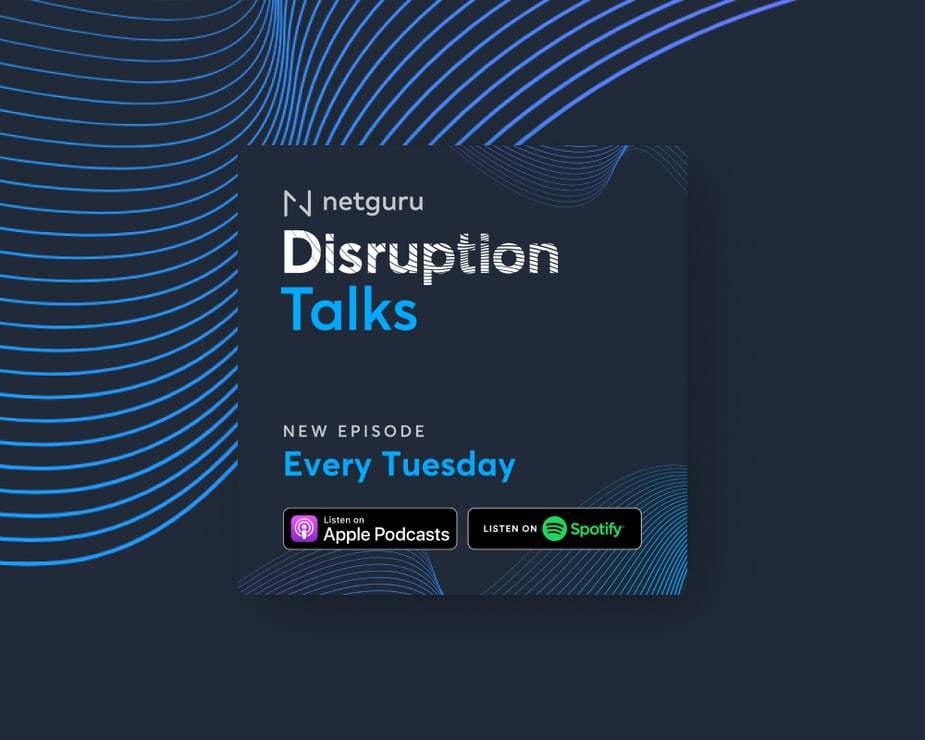 Now available on Spotify and Apple Podcasts
Just how you like it!
Listen to Disruption Talks on your favourite podcasting platforms.
Disruption Talks FAQ
What should you expect
What are Disruption Talks?

Disruption Talks are a series of engaging live talks (30-45 mins) where we invite experts to share insights on winning innovation strategies, the next generation of disruptors, and scaling digital products.
How do I join live?

There are two ways:

1. Sign up for Disruption Talks announcements below and be the first to know when a new episode is scheduled! 📩
What if I miss the live talk?

No worries, we got you covered. Once you sign up. you'll get an access to all past and upcoming episodes of Disruption Talks.
Disruption Talks Hosts
Meet our Netguru experts and hosts:
Filip Sobiecki

Senior Executive

Moritz Spangenberg

Client Partner

Daria Michalska

Lead Product Designer

Agata Rączewska

UX Practice Expert
The right question to ask yourself here is: do you want to go digital, or do you want to be the leader in your category?