Berlin – Europe's Future Startup Leader?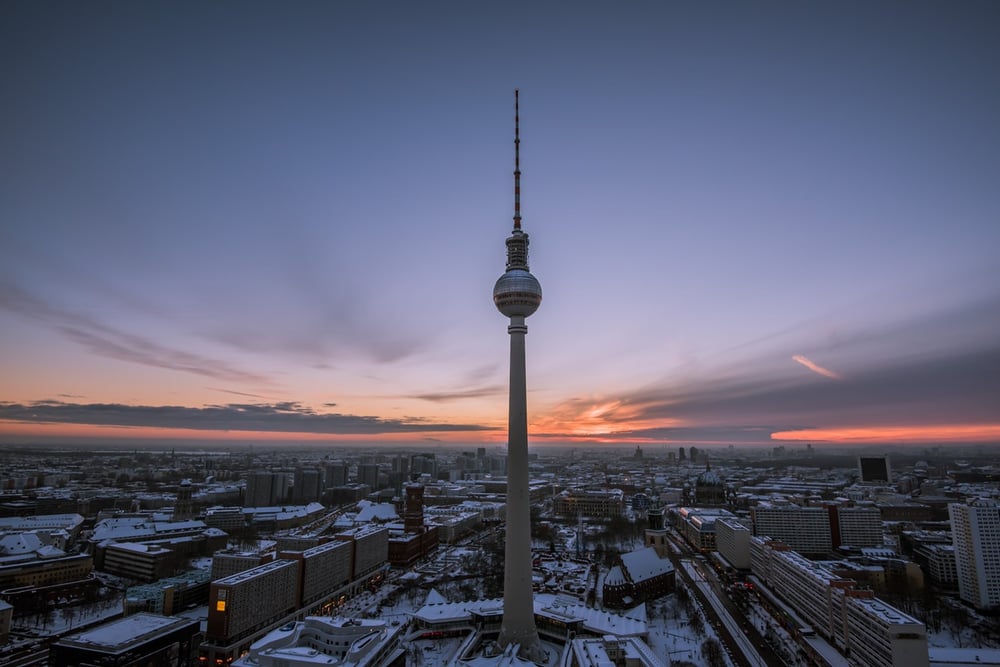 Berlin's tech scene is thriving. So much so that Germany's capital apparently welcomes a new startup every 20 minutes, according to advisory agency Gruenden.
And whilst it hasn't quite taken over European leader, London, Germany's capital currently ranks 7th in the world for startups with an estimated 2,400 new firms located there. The city also has a knack for attracting investment with €2.4 billion in venture capital invested in Berlin's startup scene last year, according to Ernst and Young.
The Factory Process
The beating heart of the tech scene is Factory a red brick former brewery encompassing 12,000 square metres of space in the city's Mitte district. Since being officially opened by Google chairman Eric Schmidt back in 2014 Factory has welcomed giants like Twitter and Uber to set up bases there as well as locally founded music distribution platform SoundCloud. Located on the former site of the Berlin Wall it provides a desk space for just €50 a month, which also guarantees you unlimited internet and coffee, making it an attractive proposition for new tech companies.
Startup success stories
Whilst Soundcloud is the major long-term success story in Silicon Allee (as Berlin has been nicknamed), with a global platform and upwards of 175 million registered users, others to have to achieved recent success are Dubsmash, GoEuro, Clue and HelloFresh.
Dubsmash, which was founded in 2014, allows users to upload videos which can then be sinked with their favourite songs or audio clips from movies. It currently has more than 100 million registered users.
GoEuro, which was founded by Indian-born Narm Shaam in 2012, is a platform which offers users the opportunity to book integrated travel across all modes of transport. The service includes access to 32,000 rail and bus stations and 207 airports across Europe.
Clue, which is led by Danish entrepreneur Ida Tin, is an app which enables users to keep track of their period, as well as giving them information on the time of the month they are most likely to get pregnant. It currently has more than 2.5 million users.
HelloFresh, which started up in Berlin back in 2011, delivers locally sourced ingredients and step-by-step recipes to more than 800 million regular users across 9 different markets.
Sprichst du Englisch?
Berlin's owes its success as a startup hub to a multitude of factors. The city's inclusive nature makes it an attractive proposition for foreigners with 43% of startups founded by immigrants, according to a 2016 report by startupgenonme.com. This is aided by the fact that English is widely spoken with many companies loosely operating an English at work policy.
And whilst rents in Berlin have rocketed over the past 10 years, in comparison to London, Germany's capital is still relatively cheap with average rents for studio apartments ranging from €500-€800 a month.
Then there's the draw of the city itself, famed for years as a cultural Mecca for artists and musicians it is now attracting some of the brightest and best tech innovators, with the second highest global attraction rate (18% compared to Silicon Valley's 21%), in no small part because it is a interesting, creative place to live.
A bright future?
It hasn't all been plane sailing though with a high crash rate among new tech firms with as many as 90% closing within the first two years. And whilst there have been record levels of investment in new ventures this hasn't yet been matched in returns. But it's still safe to assume the future is bright for this once divided city. With a potentially hard Brexit looming over in the UK Silicon Allee is also hoping that it can soon replace London as Europe's leading tech centre.