10 Fintech Companies Pivoting or Modifying Their Business in Response to COVID-19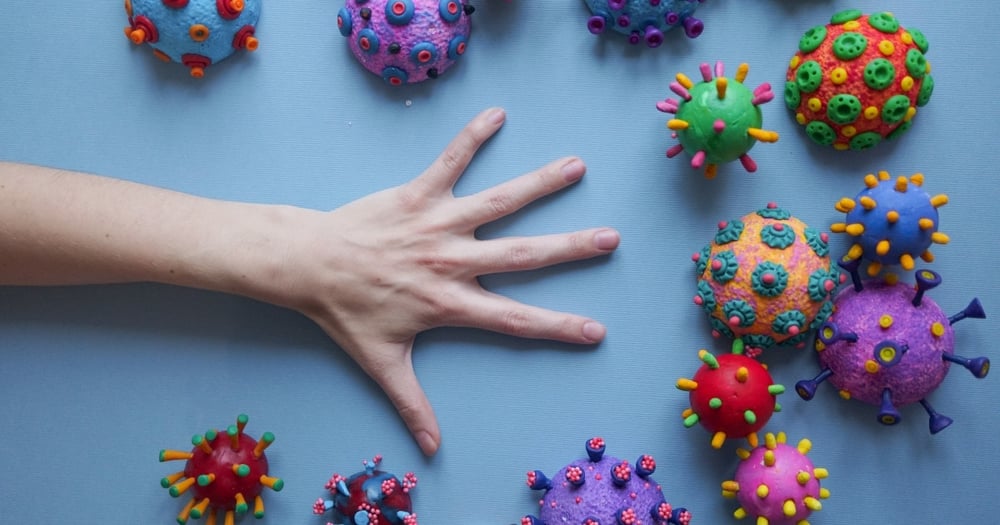 Fintech response to COVID-19
When COVID-19 was declared a pandemic in March, it created mass uncertainty for both individuals and the market.
Unemployment was on the rise and the stock market was declining. Fintechs, however, were able to leverage their existing skills and assets to assist businesses who struggled with financial liquidity during the crisis.
In the following article, we're going to discuss how 10 fintech companies, including Trade Ledger, Innovesta, and Lendio, adjusted their business practices to meet client needs during COVID-19. If your company has also been affected, the following examples can be a source of inspiration on how to manage business in these uncertain times.
What is a business pivot?
Even though the term 'pivot' is frequently understood as a drastic business change, it doesn't always entail changes that shake the business to its core. Rather, it's the process of addressing an important problem or challenge the company is facing – one that is keeping it from achieving its goals. Therefore, a pivot can mean anything from introducing a new product or service into the business' offer, through to an entire redefinition of the business and entering a new industry.
10 Fintech business pivoting their business during the pandemic
1.
Trade Ledger
Trade Ledger is a digital lending platform located in London. It was founded in 2016 and is a small company of 34 employees. During COVID-19, Trade Ledger, along with 3 other UK fintech companies (WiserFunding, Nimbla, and NorthRow) have created a task force.
This initiative involved the creation of a platform that allows banks, alternative lenders, and private debt lenders to virtually deploy funds to businesses during the COVID-19 outbreak.
The four companies have decided to specifically support small and mid-sized enterprises. In a press release, Trade Ledger Founder, Martin McCann, stated that:
"With the COVID-19 outbreak putting immense financial pressure on global supply chains, now more than ever, SMEs need reliable cash flow if they are to stay in business. (...)The government's capital injection is a massive boost to an underserved market at an extreme time of need but its impact will be lost if lenders aren't able to get these loans to their customers quickly".
Business Pivot: new product/service
2.
Wiserfunding
Wiserfunding is a fintech startup founded in 2016. It specializes in small and mid-sized enterprise credit risk analysis. In response to COVID-19, Wiserfunding has joined the task force that offers an origination and underwriting platform which allows banks and lenders to virtually deploy funds to businesses.
The platform is able to support any type of term loan, invoice finance, and asset finance. Funds of up to £500k may be deployed within days, which can help companies that need reliable cash flow to stay in business since COVID-19 has put financial pressure on them.
Business Pivot: new product/service
3.
Nimbla
Another UK-based fintech, Nimbla, provides B2B invoice insurance to small and medium-sized businesses. It is a small company of under 50 employees founded in 2016 by Flemming Bengsten. During COVID-19, Nimbla has made an effort to continue to help customers trade securely.
Their policies are underwritten by QBE, a global A-rated company. They insure invoices issued previously and pay out if your customer becomes insolvent. Each invoice is protected for 12 months. Nimbla is part of the task force that helps businesses facing issues gain access to cash flow during COVID-19.
In a piece for Fintech Global, Nimbla's Founder stated that:
"We are integrating Wiserfunding into our platform to improve our risk management and enable quicker and more accurate insurance decisions, reducing the risk of defaults. Fundamentally, this will allow SMEs to trade with security and confidence".
Business Pivot: new product/service
4.
NorthRow
Founded in 2010, NorthRow is a web-based platform that helps businesses to efficiently protect themselves from financial crime as well as from failures to comply with related legislation.
Along with joining the above-mentioned task force, they have also implemented a "Right to Work" solution. They offer video calls that verify applicants as part of their managed service for identity verification.
Source:
AppStore
The NorthRow WorkStatus app enables clients to remotely verify employees' or candidates' Right to Work eligibility in minutes. They recognize this is a short-term fix, but know that providing remote Right to Work solutions can help clients to onboard employees safely.
Business Pivot: new product/service
5.
Innovesta
An Israeli fintech company, Innovesta enables supply chain managers, investors, and financial professionals to make smarter business decisions.
Its flagship product leverages artificial intelligence and machine learning algorithms to automatically gather data and insights about private companies and their assets.
This technology is called the Innodex. It provides dynamically updated and objective information, such as company risk scores, portfolio scores, and supply chain visibility. It can be customized to the business and its needs, agenda, and priorities.
Innovesta has taken immediate steps in the face of the global pandemic. It has launched the COVID-19 Resilience Innodex (CRI). This product uses proprietary AI technology and assigns risk scores based on a business's ability to withstand the effects of a pandemic like COVID-19.
The Innodex assesses the risks that portfolio companies face based on a variety of factors and then offers solutions based on both an asset level and a full portfolio risk map.
Business Pivot: new product/service
6.
iwoca
iwoca is a credit financing service for small businesses located in the UK. Their goal is to streamline the lending process for small business owners, as they noticed they were left behind by banks when it came to financing. They designed a lending service, so the days of standing in line at the bank and filling out monotonous forms would be over.
When COVID-19 occurred, they announced OpenLending, a platform that allows fintechs and banks to extend iwoca's lending capabilities to more than two million UK businesses.
They also have been accredited to CBILS (Coronavirus Business Interruption Loans Scheme). This new opportunity allows small businesses to receive government-backed financing of up to 5 million pounds with the first 12 months interest-free.
Business Pivot: new product/service
7.
nCino
nCino is a banking operating system that was founded in 2011 by a team of bankers and entrepreneurs. They thought the commercial lending process was inefficient, and thus they sought a single end-to-end cloud-based solution.
This system was first implemented at a community bank in Wilmington, NC, and has since attracted the attention of other financial institutions throughout the U.S.
nCino has developed a new solution to optimize the Paycheck Protection Program (PPP) loan process. This is a loan designed to provide a direct incentive for small businesses to keep their workers on the payroll.
By digitizing documentation collection, eliminating manual processes, providing real-time transparency, and simplifying data entry with E-Tran integration, nCino made the PPP loan process enticing for business owners to access anytime and anywhere.
Business Pivot: new product/service
8.
ODX
ODX helps financial institutions reinvent the way they develop business banking products. The platform delivers automated end-to-end business lending and digital account opening solutions. They are customer-optimized and provide industry-leading credit, risk assessment, and fraud detection capabilities.
Source:
ODX
ODX has developed a flexible digital solution that's configured to the CARES (Coronavirus Aid, Relief, and Economic Security) Act requirements in light of the recent event. Its goal is to help lenders deliver capital to businesses quickly.
Business Pivot: new product/service
9.
Lendio
Lendio's goal is to revolutionize small business lending one loan at a time. Lendio recognizes that big ideas often get exchanged for ordinary ones because small business owners aren't able to get the funding that they need (up to 80 percent get rejected on their loan applications).
When COVID-19 struck, Lendio developed a PPP loan application program that helps businesses get matched with a PPP lender. There are low-interest rates for these loans (1% fixed rate APR for the life of the loan), loan forgiveness, and payment deferral for up to 6 months.
This is ideal for small businesses because the SBA coronavirus loans have lesser requirements than previous SBA loan options. This means that small business owners who apply are more likely to get help. PPP loans can also help you maintain your payroll and eliminate the need to fire workers during this time.
Business Pivot: new product/service
10.
Yoello
Yoello is a Cardiff-based, FCA authorized mobile payment platform based on open banking, used to eliminate middlemen to directly connect merchants with customers. The platform entirely removes physical payments, queues, and the need to interact face-to-face with staff by offering in-app table ordering, delivery, and click & collect.
Additionally, through Yoello's web-based platform, hospitality companies can create shop pages to easily sell services and products online and improve their financial liquidity during the lockdown.
When COVID-19 struck, the company decided to join forces with Cardiff's business improvement district, FOR Cardiff, and launched a campaign, #BackCardiff. The purpose of the campaign is to encourage local communities to help businesses during the pandemic by improving their cash-flow through instant in-app purchasing.
As part of the COVID-19 campaign, Yoello has decided to revoke transaction fees for the first £1 million that will be wired through the app.
Business Pivot: new product/service
Pandemic outbreak as an innovation trigger for fintech
The global COVID-19 lockdown created a variety of financial barriers for businesses worldwide. Many fintech companies have decided to act fast in order to reduce the negative impact of the global pandemic and cater to clients' new challenges.
One of the most prominent initiatives was the inception of the UK task force that was formed by Trade Ledger, Wiserfunding, Nimbla, and NorthRow. They saw the need to join together to ensure the continuity of their business.
Other companies, like nCino and Lendio, streamlined the small business loan process for when in-person operations are closed.
The above companies have worked quickly and creatively to modify their practices to meet market needs and stay afloat.