14 Life-saving Healthcare Apps To Watch Out For (in 2021 and Beyond)

Our smartphones can do more than games and social media.
The rapid digitalization drive in the last few years across industries has made mHealth one of the most sought-after sectors in the market.
With the emergence and fast adoption of wearables, med-tech tools, and teleconsultations, healthcare apps are now at the forefront of providing the first line of care.
According to Grandview Research, globally, the mHealth market size was valued at USD 40.7 billion in 2019 and is poised to register a CAGR of 29.2% over the next few years. Scroll down for a list of mobile healthcare apps that can come in handy in a number of emergency situations.
1. First Aid and Emergency Techniques
Another app on our list is First Aid and Emergency Techniques. As the name states, this mobile health app contains all the necessary information related to providing first-aid assistance.
Whether it's care associated with burns or scrapes or assessing the extent of the distress, the app dispenses tutorials and instructions that could prevent the condition from worsening or even save lives.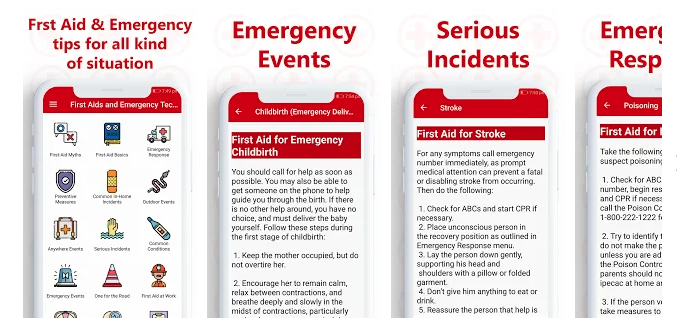 2. FIRST AID in case of emergency
Co-developed by the Bydgoszcz (Poland) units of Regional Police Headquarters, Emergency Ambulance Service, Rescue, and Fire Department, and the Polish Internal Security Agency, FIRST AID in case of emergency is a free mobile application that contains information related to first-aid, cardio-pulmonary resuscitation (CPR) techniques, as well as real-time notifications related to active terror threats.
The app available in both Polish and English has video tutorials, a GPS locator, and automatic dialing of emergency numbers.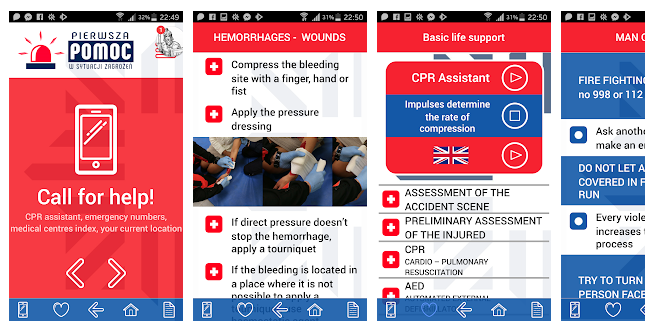 3. BG Monitor Diabetes
There's no dearth of health-tracking apps on app stores, but one that does the job aptly is the BG Monitor Diabetes. Designed to keep diabetes under control and save you from staring at your logbook, the app tracks blood glucose, food, and insulin numbers.
Apart from calculating insulin automatically, the app also provides insights and identifies trends. You can also track your progress via comprehensive charts and graphs.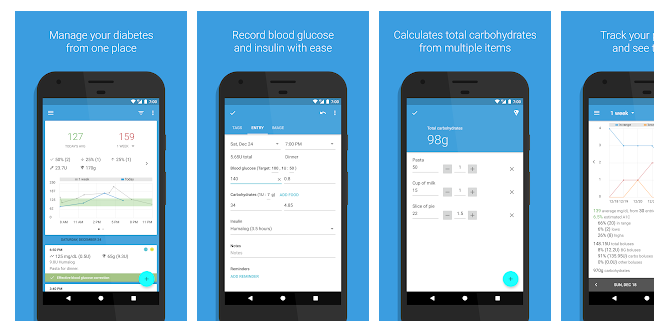 4. Health2Sync - Diabetes Care
Selected by Healthline as one of the 'Best Diabetes Apps of 2019', Health2Sync helps tackle diabetes by making blood sugar tracking purposeful.
Apart from the usual features of logging blood sugar, blood pressure, weight, mood, etc., the app has a unique feature called 'Partners.' You can invite your loved ones to keep track of your progress and offer words of encouragement when you need it.
The app has the ability to export data to PDF or Excel. Available on both the iOS App Store and Google Play, it has more than 500,000 installs.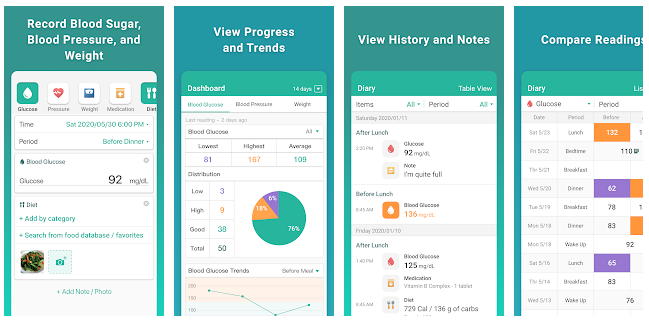 5. Blood Donor by American Red Cross
The hugely popular (more than 3 million downloads) and award-winning Blood Donor App by the American Red Cross puts the power to save lives in the palm of your hand.
With features such as finding local blood drives and donation centers easily, getting notified when your blood is on its way to a patient, and keeping track of your donations, the Blood Donor App is a must-have on your phone.
You can also access your COVID-19 antibody test results in the app. The life-saving app gamifies blood donation with the ability to create a lifesaving team, recruit other donors, and view rankings on the leaderboard.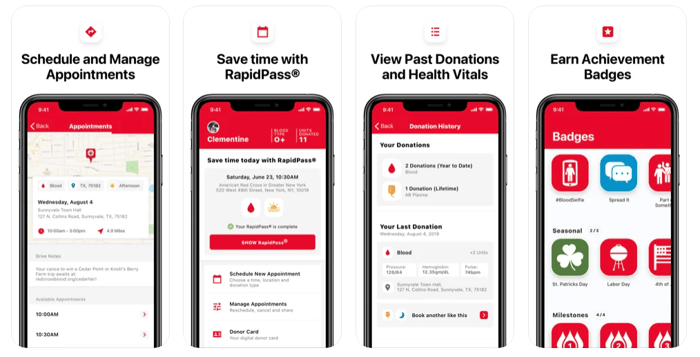 6. The Merck Manual Home Edition
Merck Manual's mission is simple. The trusted provider of medical information since 1899 believes that health information is a universal right and that every person is entitled to accurate, accessible, and usable medical information.
Based on the tenet that knowledge is power, Merck Manual Consumer app features concise, practical information for thousands of medical disorders and is updated regularly by more than 350 health experts.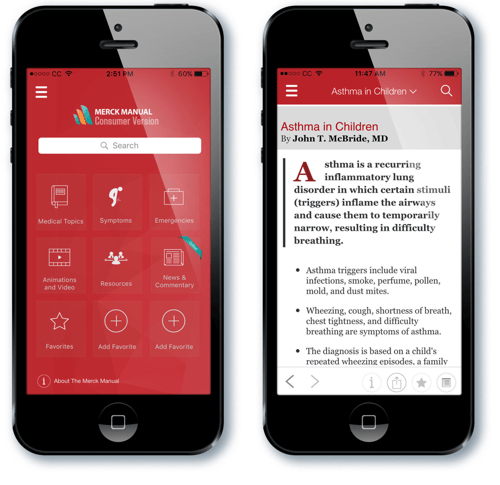 7. Ratunek
Ratunek is the mobile healthcare app created by one of the leading telecommunications operators in Poland, Polkomtel, which provides services under the Plus brand.
Ratunek is an emergency app that shares the exact location of the caller with rescue agencies in the unfortunate event of an accident.
Thanks to the accuracy of the location, rescuers can perform their duties efficiently and save time. The location dispatch occurs via SMS during the call. The app available in the Polish language has more than 100,000 downloads.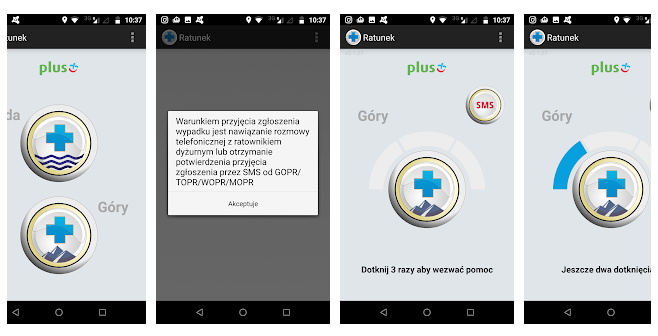 8. Nodus Medical
Nodus is not just an app, but a digital assistant that promises to boost the productivity of surgical teams and let them focus on what they do best - save lives.
The iPad app is available for free and streamlines the workflow of surgeons before, during, and after an operation. The app facilitates standardizing surgical procedures and also the ability to collaborate with other surgeons. Nodus is available in English and German.

9. ICE: In Case of Emergency
ICE: In Case of Emergency is a simple app that constantly displays all your relevant health and other necessary information that can be helpful during an emergency. The app creates a notification that is visible on the lock screen. The app already has more than 100,000+ downloads.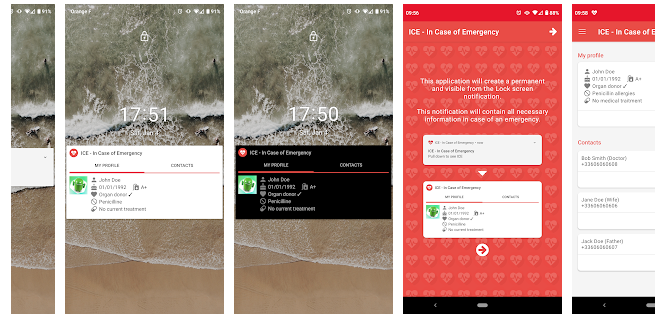 10. BetterHelp – Online Counseling
Probably one of the most well-known brands when it comes to mental health, the BetterHelp app provides you in contact with more than 10,000 trained certified counselors and therapists at your fingertips.
You can schedule a call with your counselor and get access to a 'secure room', which is your private place to communicate day and night.
An extensive study conducted by the Berkeley Well-Being institute found BetterHelp to be as effective as in-person counseling. Whether it's depression, anxiety, panic attacks, or mood disorders, the app provides you support across the length and breadth of mental health.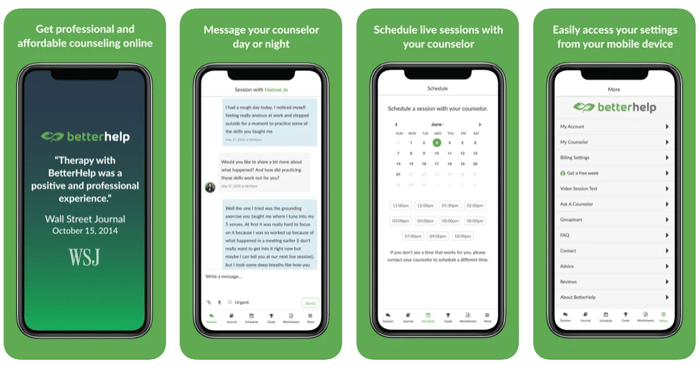 11. DispatchHealth
DispatchHealth brings the ER to your front door. Literally. Available in a few select cities across the US, DispatchHealth provides an on-demand urgent care service that can come to your home or office.
The team comprises the same medical professionals who you would see in an emergency room, but they're at your front door instead. From flu to seasonal allergies to Urinary Catheter Insertion, DispatchHealth treats a wide range of conditions without visiting the ER.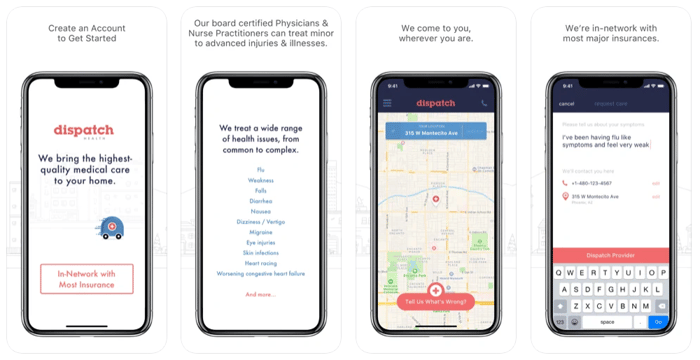 12. FollowMyHealth Mobile
FollowMyHealth is a tracking app that lets you access and manage all your health information on-the-go.
Be it your lab results or prescription renewals, you can communicate with your doctor securely via telehealth. FollowMyHealth helps manage your health on your own terms. You can either log in via the desktop app or download the mobile app.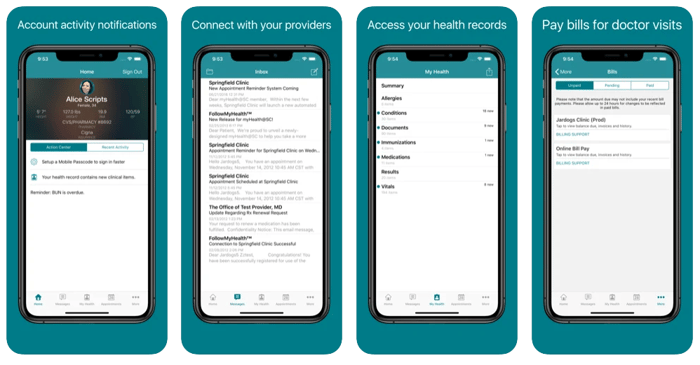 13. SOS Lifesaver
Being in an emergency situation is daunting, and often reaching out for help isn't easy. The SOS lifesaver app takes on the task of being an advanced emergency application when you need urgent help either from a friend, family member, or a professional.
The app can send a bursting SOS alert at the touch of a button - it will ring your emergency contact's phone even when it's on mute with all locations and other distress-related details.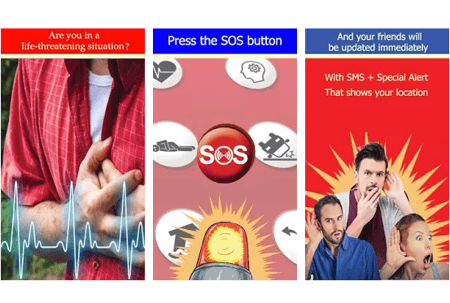 14. Touch Surgery
You've heard about flight simulators. How about a surgical simulator? Touch Surgery helps doctors prepare for surgical operations or train new procedures irrespective of where they are.
Endorsed by the leading medical associations in the US, the app contains over 150 procedures to choose from. With state-of-the-art 3D graphics and step by step simulations, Touch Surgery helps medical professionals master new techniques from top physicians. The app is available for free in the App Store.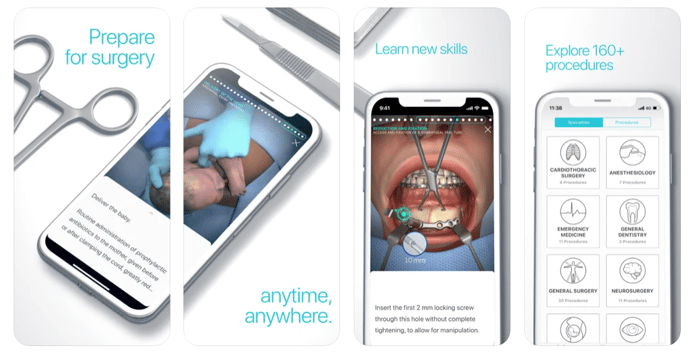 Conclusion
The spotlight is on health and wellness now more than ever, and the mobile app market boasts a number of healthcare applications catering to emergencies, first-aid, or even accessing relevant trustworthy information on the go.
With the market for mHealth ever-increasing, opportunities for digital healthcare will continue to see an upsurge as people become accustomed to the fact that healthcare can now be accessed from their own comfort zone.