Inbbbox is Launching Today. You Can Get it On The App Store!

Inbbbox offers a modern, clutter-free experience in Dribbble, the global directory for digital design.
We love Dribbble in Netguru and so do millions of people from around the world. We wanted to contribute something back to the community of designers and developers we're all part of. Download Inbbbox today!
The new Dribbble client offers designers a chance to enrich the experience of a tool they use on a daily basis. For our development team, this was an opportunity to showcase their coding skills and work around some fascinating challenges. Inbbbox is an open-source project, so the whole source code will be released publicly on GitHub very soon. You can read more about the genesis of Inbbbox here.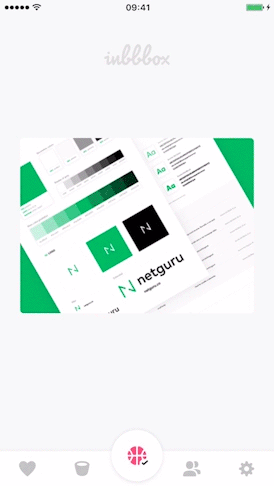 Inbbbox allows you to browse a customized stream of Dribbble shots (snapshots of designs). You can also perform all the standard actions such as bucket, follow or comment directly from the app.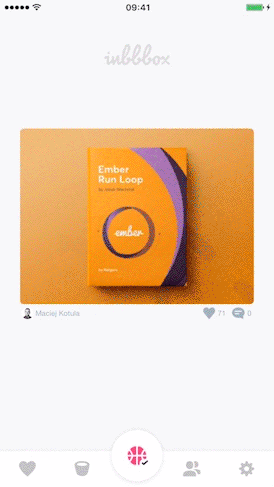 Inbbbox's modern interface allows you to achieve this with just one hand, even on the biggest screens of the iPhone 6s Plus and iPhone 7 Plus, thanks to extensive use of gestures and 3D Touch. For the late night browsing sessions, the app offers a find night mode, so that you don't strain your eyes too much. Non-English Dribbblers will be happy to find German, French, Portuguese, Spanish, and Polish language versions!
If you look at the interface and the experience of the app you can easily find that we have been inspired by Snapchat, Tinder and Inbox. Yet, if you're looking for the true soul of Inbbbox look at DailyArt: Daily Dose of Art.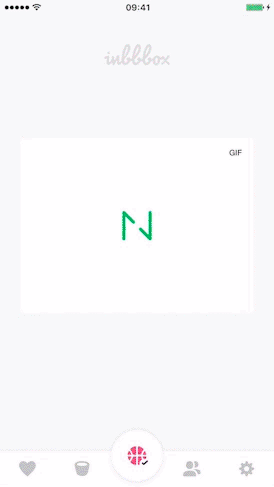 A 10 month journey ...
Developing Inbbbox turned out to be a great challenge. Our work was shaped by two different sets of constraints. We put the first constraint on ourselves – we wanted the users to be able to always navigate the app with only one hand. Since all the content needed to be available at the swipe of a finger, it required quite a bit of experimentation, testing and flexibility before all pieces came to fit together. The other set of constraints was imposed by the Dribbble API, especially the limit of 60 requests per minute (the number of queries between Inbbbox & Dribbble servers), which became the main limit of what Inbbbox could become. Those 60 requests were our budget for this project.

The request limit was a challenge we faced every day, and a challenge that our team thoroughly enjoyed, because it that required a lot of clever ideas to work around. Our team cracked their heads, and come up with dozens of smart solutions to overcome this problem so that your experience would feel seamless and unconstrained. The open-source nature of this project required those solutions not only to be efficient and elegant, but also to remain in accordance with the industry's best practices.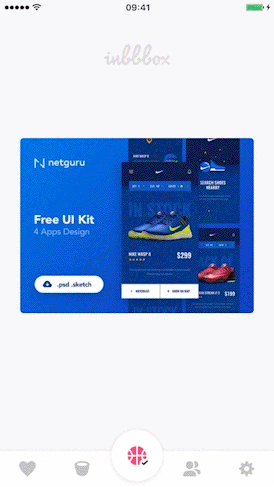 The future
Today, we're launching the core Inbbbox experience. Our development work will continue, nonetheless. Soon, the GitHub repositories will open, and independent developers will be able to contribute to the project. Some of you may find some of the features missing but fear not! We already have a roadmap for further development, and our next update is called the "social" update. This is what we have in store for you:
Profile stats: displaying number of followers, shots, projects, groups, etc.
Universal sharing of users and shots
Project views
Improved hardware feedback (Taptic Engine support)
3D Touch support simulation for older iOS devices
Automatic night mode
In the meantime, we've also been working on Inbbbox for Android. Coming soon to Google Play Store (estimated launch: Q1 2017).
We made it!
Our ten-month journey finds its resolution today. We wish you many inspirations and even more happy swipes!
Credits to the #inbbbox team
Designers Team
Bartosz Bąk
Bartek Białek
Mateusz Czajka
Łukasz Łanecki
Michał Parulski
Magdalena Sitarek
Dawid Woźniak
Developers Team
Robert Abramczyk
Piotr Bruź
Patryk Kaczmarek
Adrian Kashivskyy
Lukasz Pikor
Aleksander Popko
Marcin Siemaszko
Radosław Szeja
Kamil Tomaszewski
Tomasz Walenciak
Łukasz Wolańczyk
Błażej Wdowikowski
Netguru Team
Dorota Niewęgłowska
Kasia Pawlaczyk
Aleksandra Prejs
Radek Zaleski
Want more? Follow us on Dribbble.