State of Stack Report: Money Is Not the Most Important for Devs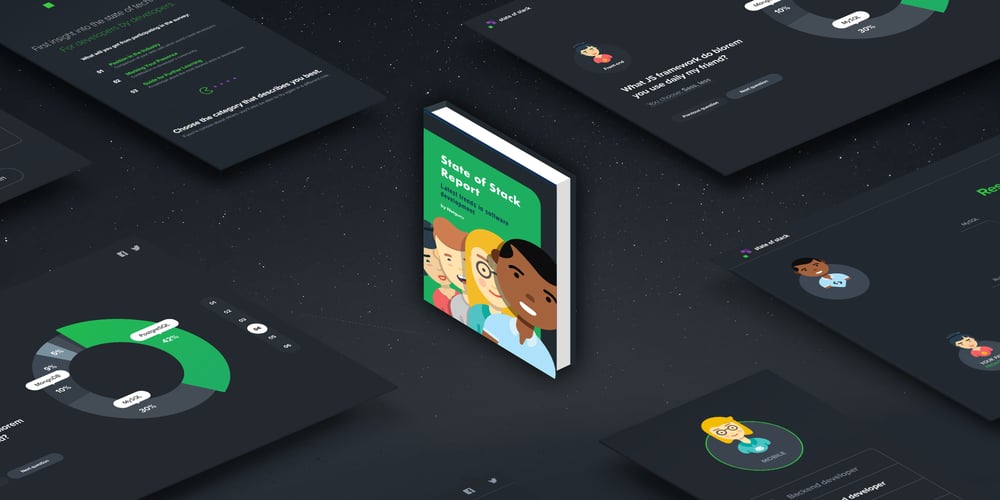 It goes without saying that money is one of the most important factors when it comes to choosing your career path or professional position.
That's why more and more companies are deciding to reveal the salaries for the jobs they offer. But does everyone care about money so much? Surprisingly, no, as shown by the results of a study conducted by Netguru and Typeform.
With "State of Stack", a study run among the developer community, Netguru and Typeform aimed to shed some light on the most important trends in web development and gain insight into developers' job preferences. We asked developers which aspects they find the most important when they need to choose from a number of job offers. Now, we present you the first article from the series.
The Most Important Work Factors for Devs
The results were quite surprising. Of course, money came in the top three of the most important factors, together with interesting projects and the freedom to work remotely. But which was the top choice?
According to the "State of Stack" report by Netguru, 85% of developers think that interesting projects are more important than money. The financial aspect of work is recognised as very important by 76% of devs, and 38% of them want to be able to work from home.
What are other important factors that influence developers' job choices? 38% of devs appreciate various perks and benefits, and 17% believe in the power of employer branding. Another 16% declared they took other factors into consideration.
Coming up in the State of Stack Report: People Think Typescript Will Be the Next Big Thing Because of Coming of Angular 2.