Top 8 Headless Commerce Platforms for Business Success in 2023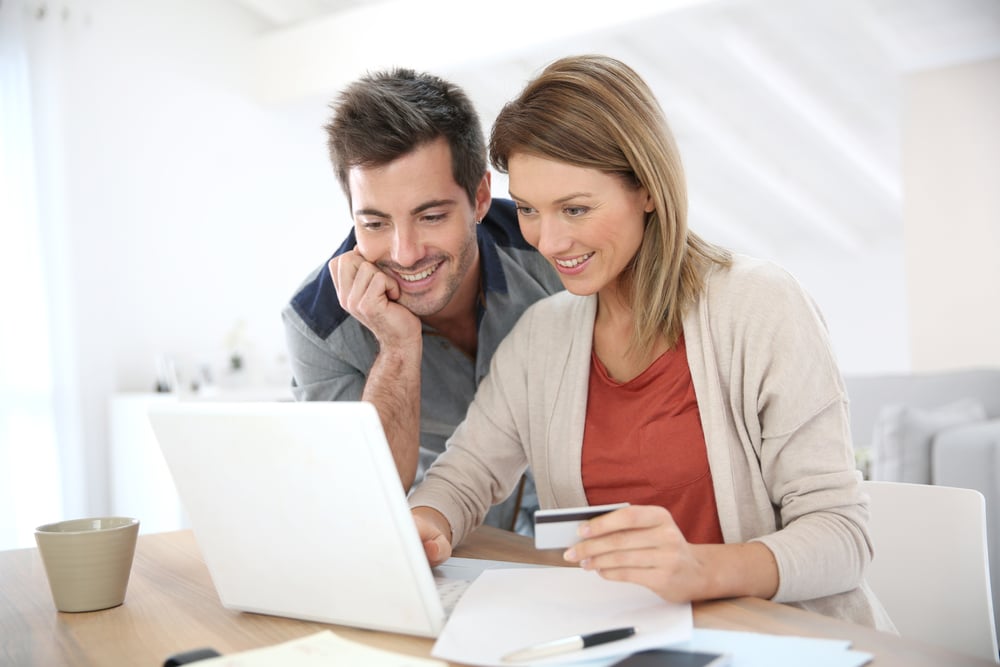 For vendors that operate at large scales and provide an omnichannel experience, headless commerce is the way to go. Which platform is right for you?
If you're still on a monolithic platform, switching to headless commerce will be a significant undertaking. Instead of having one system that handles everything, when you go headless, you suddenly have multiple systems to manage.
This means you need to have a strong in-house development team or work with external developers who understand service-based software architectures.
Whether you're setting up a new digital presence or transitioning an existing store, going headless will require a significant short-term investment and much more long-term maintenance than a monolith, all-in-one ecommerce platform.
If your mind is made up, and you've chosen to proceed with a headless approach, you're now faced with a difficult choice: which platform will be best? It comes down to what you need in terms of:
Business features
Integrations
User interfaces
Customization
Support
Cost
There's also a hidden factor that might cause problems, and that's developer satisfaction. If it's challenging for developers to achieve the platform's required functionality for the business, it will add an additional layer of difficulty and slow down your projects.
That is why it is worth to prioritize your team's perspective and consider business requirements to find a suitable solution. Inadequate documentation or disparities in API implementation can cause complications. Make onboarding easy with comprehensive documentation, empowering them to efficiently solve business cases.
All-in-one platform providers that have added headless capabilities
Although popular, headless is still a developing trend within the ecommerce market. Due to the increasing demand for these systems, the established leaders in the market, who have long provided all-in-one solutions, have also started offering headless options.
These options offer convenience and a variety of pre-built tools that reduce the requirement for custom development. However, this convenience comes at the expense of limited customization capabilities and less flexibility compared to headless-first solutions.
BigCommerce
Used by: Skullcandy, Dippin' Dots, Black Diamond, Ship It Appliances, Videopro, Solo Stove
Cost: BigCommerce has no transaction fees, but there's a sales limit on each plan. It starts with Standard at $29 per month. If you exceed the $50,000 threshold, you'll be upgraded to the Plus plan at $79, and if you exceed $180,000, you'll be moved to the Pro plan at $299. There's also an option for custom enterprise pricing.
Features:
BigCommerce is an Open SaaS, which means that their open API allows merchants to create custom integrations and functionality faster, similar to using an open-source platform.
It gives brands the freedom to simultaneously operate multiple stores across various frontend solutions, all from a single BigCommerce account.
Easily connect with popular front-end frameworks like Next.js, Gatsby, and Nuxt.js.
Robust REST and GraphQL API endpoints and extensive documentation for over 90% of their commerce services, enabling developers to build headless storefronts for unique use cases.
Easy management for business users through the BigCommerce control panel.
Extensive marketplace with hundreds of enterprise integrations and ecommerce apps.
Adobe Commerce (previously Magento)
Used by: Bauhaus, SEE, Accent Group, Lafayette 148, Casio, HP Asia-Pacific, TiVo
Cost: When discussing the cost of Adobe Commerce, it's important to note that the pricing is not listed on the website. However, there are two available plans: Commerce Pro, suitable for small and medium businesses, and Managed Service, which offers additional support services such as go-live process coaching and event management support. There's also a free, open-source version - Magento Open Source.
Features:
Since it's part of the Adobe ecosystem, you benefit from easier integrations and access to other Adobe tools such as Analytics, Experience Manager, Creative Cloud, etc., as well as the commerce marketplace with all essential ecommerce functionalities.
75% of Adobe Commerce projects are deployed in less than six months. This speedy deployment is facilitated by the complementary nature of all Adobe services, allowing for seamless integration and rapid development.
Over 4,000 out-of-the-box extensions.
More than 500 REST and GraphQL operations (services).
Support for different business models, including B2B, B2C, D2C, and hybrid approaches.
A user-friendly interface with sleek dashboards, AI-powered product recommendations, personalized live search results, and customer attribute analytics.
AI powers many features in Adobe Commerce, providing data about customers and the business, and automatically flagging issues.
Native support for personalized promotions, emails, dynamic product recommendations, and simplified cross-channel personalization.
Shopify - the B2C favorite
Used by: Heinz, Staples, Momofuku, Heatonist, Liquid IV, Brooklinen, Decathlon
Cost: Standard Shopify offers plans for $29, $79, and $299 per month. These standard plans offer limited functionality for going headless. However, for businesses that require more advanced features and generate over $1 million in annual revenue, there's Shopify Plus, which starts at $2,000 per month.
Features:
To accelerate development, Shopify Plus provides a React-based web framework called Hydrogen, as well as a dedicated global hosting solution called Oxygen.
Manage all commerce capabilities in a single Shopify administration panel, where you can also integrate all other systems that your business relies on.
Shopify's GraphQL Storefront API enables developers to easily manage all essential back-end commerce capabilities.
A broad suite of services, including Shopify Payments, Shopify POS, Shopify Shipping, Shopify Email, Shopify Markets, Shopify Fulfillment Network, Shopify Capital, Shop Pay Installments, and Shopify Balance.
A rich ecosystem with over 8,000 marketplace applications and a global ERP program for ERP integrations.
VTEX - the favorite of leading global brands
Used by: Samsung, Mazda, Coca-Cola, Mondelez International, Nissan, Logitech, Payless, Walmart, Nestle
Cost: VTEX doesn't provide any information about pricing, other than that it's based on sales.
Features:
More than 100 independent commerce modules.
Supports B2B and B2C use cases.
Provides a wide range of solutions, including marketplace operations, OMS, search and personalization components, a low-code development platform (VTEX IO), and more.
Has a large network of implementation partners and technology partners, especially in the areas of channel integrations, shipping and fulfillment, payment gateways, and marketing automation.
Includes administration functionalities to manage multiple channels, a Live Shopping app, conversational commerce, and other innovative features.
Only available on AWS infrastructure.
Headless-first providers that fully embrace composable commerce
We've discussed all-in-one solutions that have added headless capabilities to their commerce systems. Now it's time to explore providers that have developed their ecommerce platforms with a focus on composable commerce from the ground up.
These providers offer greater flexibility and customizability, but they provide fewer ready-made solutions and require more coding and stronger technological capabilities.
CommerceTools - headless pioneer and most flexible solution
Used by: Volkswagen Group, Express, NBCUniversal, Eurail, Geberit, Kmart, Qantas Loyalty
Cost: CommerceTools doesn't provide specific information about pricing, but it offers a 60-day free trial where you can test all of its capabilities and determine if it suits your needs.
Features:
A highly scalable cloud platform with a flexible commerce API at its core, offering a wide range of features and integrations.
The APIs are easy to extend, accompanied by detailed documentation, and cover the full range of ecommerce functionalities.
CommerceTools is a leading solution based on MACH principles (Microservice-based, API-first, Cloud-native, and Headless). In fact, the co-founder of CommerceTools originated the term "headless commerce" in 2012.
It provides a fast and intuitive business user interface to manage all retail channels, including product information management (PIM) and the Merchant Center. These tools offer easy ways to update products, create categories, manage orders, view data analytics, and more.
CommerceTools fully embraces composable commerce, enabling the most flexibility when it comes to choosing all the other systems you need to compose your ecommerce tech stack.
It is most fitting for global organizations with complex requirements, as many of their customers have an annual gross merchandise volume of over $250 million.
However, it may have limited usability for complex B2B sales.
Elastic Path - the B2B favorite
Used by: reMarkable, Goodman, Illumina, Swisscom, Boost Mobile, Intuit, Keysight Technologies, LifeWay
Cost: Elastic Path offers two payment options: an upfront payment for the base software or a licensing fee, and an ongoing fee based on sales. The annual fee usually starts from $50,000.
Features:
Composable, API-first headless commerce solution.
Open-source software suite.
Flexible cloud deployment options.
Rich offering of solutions, including a dedicated headless system for telecommunications, utilities, and regulated goods companies.
Catalog Composer features for crafting and managing collections and optimizing catalogs.
Included PIM system for flexible data configurations and strategies.
Ideal for medium-size merchants with unique requirements and tech stacks, aiming to innovate quickly with a modular platform.
Powerful Product Experience Manager at the core of the platform, particularly beneficial for vendors with complex catalog management and merchandising needs.
Limited built-in capabilities for personalization, requiring third-party solutions.
Spryker Commerce Cloud
Used by: Siemens, Hilti, Toyota Germany, Durst, Stauff
Cost: no information about pricing provided by Spryker.
Features:
Platform as a Service (PaaS) solution with an API-based and composable architecture.
The Glue API helps connect to any front-end for a tailored headless experience.
Integrations with technologies such as voice assistants or smart shelves with sensor detection.
Runs on AWS infrastructure but also supports Microsoft Azure and Google Cloud Platform.
Offers the Frontend Enablement Service (FES) for front-end development, the App Composition Platform (ACP) for integrating applications, and Spryker Marketplace for marketplace operations.
Supports both B2C and complex B2B sales.
Modular cloud-native architecture with over 40 independent modules, each customizable via Spryker's PaaS tools.
Extensive add-on offerings and extensibility.
Kibo Commerce
Used by: Home Hardware, Bi-Mart, Karl Lagerfeld, Nivel, Coastal, DKNY, USA Scientific, Ace Hardware, Yamaha, Marks & Spencer
Cost: There is no information about pricing provided by Kibo Commerce.
Features:
Cloud-based ecommerce platform that enables personalized commerce experiences on top of a future-proof and modular architecture.
API-first and microservices-based architecture.
Broad suite of solutions, including order management and point of sale.
Highly extensible platform that supports extensive customization.
Unified commerce platform that includes 10 components: product information management (PIM) with Digital Asset Management (DAM), inventory visibility, order routing, recommendations, product discovery, subscriptions, testing and targeting, universal cart and check-out, pricing, and promotions.
Prebuilt integration to a decoupled storefront.
Incorporates a personalization suite, which includes A/B testing, machine learning, product recommendations, and search capabilities.
Is headless the future of commerce?
Small stores without complex operations and significant gross merchandise volume won't see significant benefits from adopting a headless approach. In fact, for most of them, it would be an unnecessary expense.
On the other hand, for large vendors and prominent global brands, headless commerce appears to be the prevailing trend in the market. At substantial scales, going headless can serve as a potent catalyst, accelerating development and facilitating growth across multiple channels.