Development and Implementation of Top Security Measures for an End-To-End Loan Broker
A mobile-first end-to-end loan broker to revolutionize German fintech scene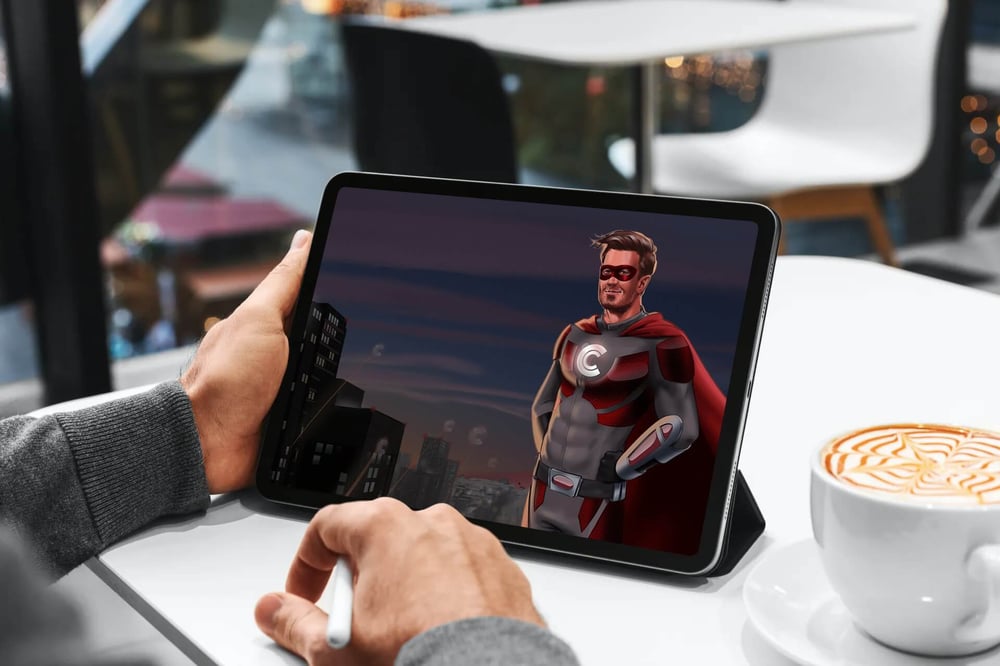 CashCape is a mobile-first end-to-end loan broker, focused on the German market.
Its assistant app helps customers to manage their personal finances by offering cheap short-term loans and larger long-term loans – quickly, and without hassle or bureaucracy.
On the B2B side, CashCape is a gateway to understanding consumer patterns. Its data can be utilized to promote a variety of services tailored to specific people or groups.
CashCape finished its beta stage in 2017. Now, it's working on building new features, improving user experience, optimizing the app's performance, and more.
Easy access to financing
CashCape solves a problem observed by its founders on the German market. Many people aren't able to apply for reasonably priced loans because they are too young, don't have enough credit history, or their credit score is too low. They are, therefore, stuck with high interest rates, additional fees, and long decision-making processes.

CashCape fixes this by making fast loans available through an efficient mobile platform and a flexible credit approval process. Customers can complete all of the required steps online: through video calls and digital signatures.

The company uses a data-driven model with a complex decision engine able to predict users' future behavior. This allows it to calculate the probability of loan repayment.

CashCape's story: What inspired you to solve your users' problems? What challenges did you face along the way?
Jan, CashCape's CEO: Fintech is not an easy industry. German bureaucracy is complicated and takes a lot of time. We wanted to shorten the process of getting a loan and to create an app that would make it easy. We had to be very careful – we can't grant loans to people who shouldn't get them.
Our target group is predominantly young people, used to doing everything on their phones. They are tech-savvy, and they value their time. Thanks to CashCape, they can borrow money quickly and easily. They can do it via their phone while sitting on their couch or being in a train.
The company's challenges are mostly related to how strictly regulated the finance industry is. We have to follow a lot of rules, which means we can't make some things as easy as we'd like. Our second biggest challenge is getting noticed by potential customers. It's not easy for startups.

Building an effective app while complying with strict regulations
CashCape's team started out with ambitious ideas, demanding top-notch software design and realization right from the beginning. That's why they needed Netguru to help them build a wonderful app based on the founders' vision. Netguru's experts coached the team on what was possible and what wasn't from a technical point of view, and helped them choose the best solutions to complement their business.
We worked on the app's backend and frontend, providing Quality Assurance support, which was crucial in designing CashCape's core processes. Because of the nature of its industry, the app needed to be absolutely secure and compliant with official requirements.
The project team also worked on:
Integrations with external providers (including two fully licensed banks)
Synchronizing data from all databases
Implementing top security and identity protection measures
The future of a growing fintech startup
CashCape's plan is to add new features and products to its offering, tailoring it to each customer. Geographical expansion might also be on the table in the future, though the company's current priority is a strong local presence on the German market.