A Scalable Design System for a Blockchain Application Platform
Extensive website based on a modular and scalable design system.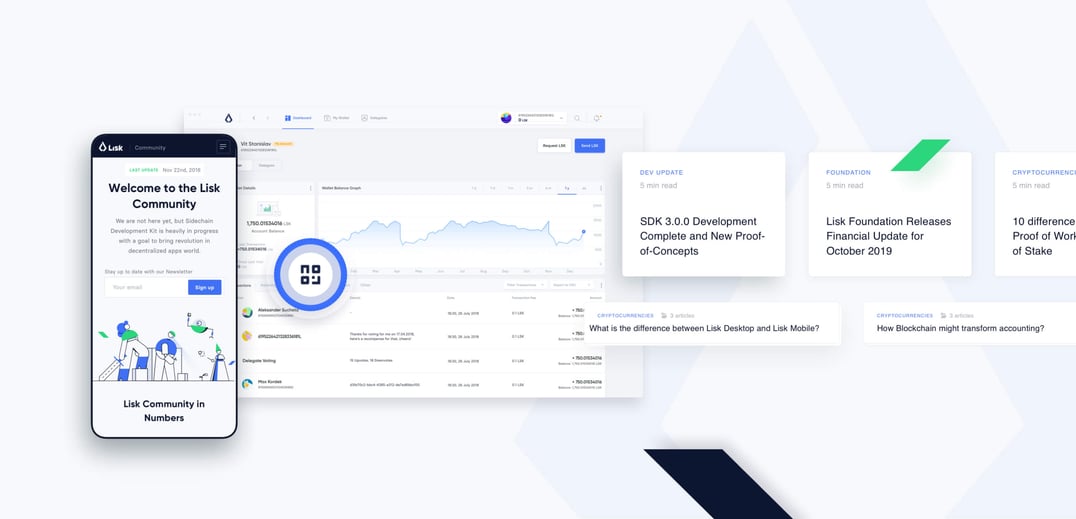 Lisk is a blockchain application platform and their mission is to make blockchain development easier than ever before.
They've been researching state-of-the-art cryptography, developing consensus protocols and designing intuitive user interfaces for over two years. The company's goal is to create a software development kit which will allow developers to create decentralized applications in JavaScript.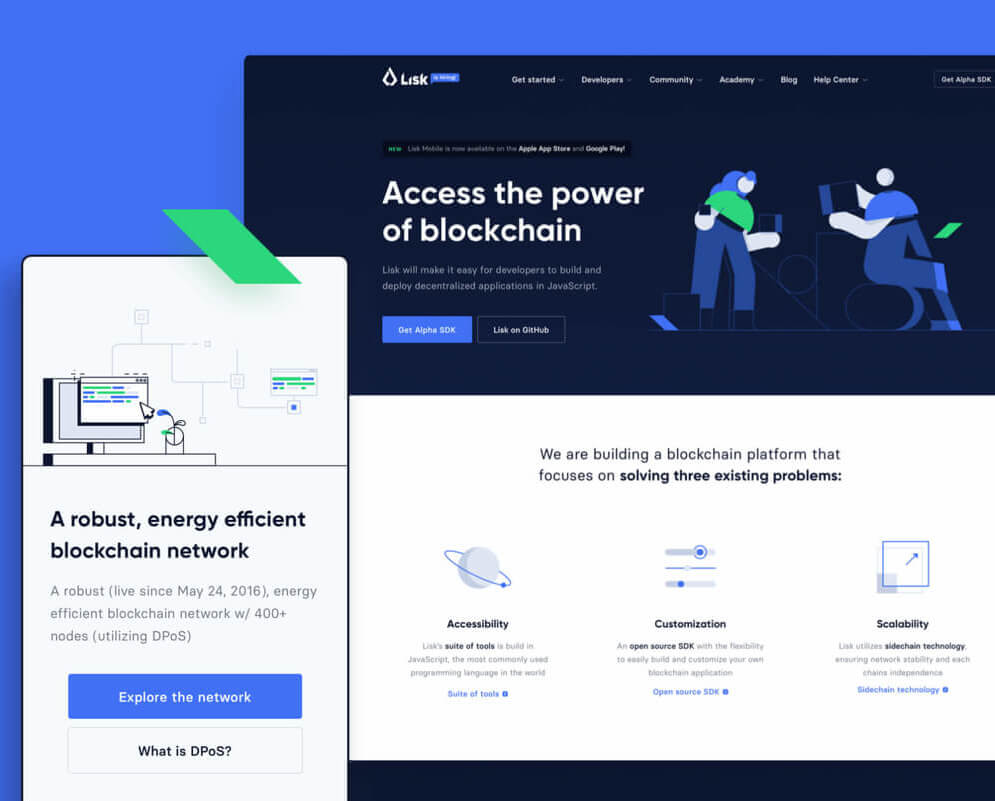 Netguru was asked to create a website that would support Lisk's vision and cater to all key audiences: developers, startups, and large companies. One of the main goals was to provide solutions which are easy to scale. Based on this, we've built a brand new modular design system which allows for unlimited possibilities.
Product research
We started off with comprehensive research divided into 2 key phases: onsite workshops with the Lisk team and expert reviews and analysis.
During the workshop phase we gathered knowledge about Lisk's general environment and key business insights. In order to get an accurate picture of their current situation and goals we conducted a variety of exercises.
In the expert review phase we dove deep into the research and gathered data on Lisk's current performance, which was used as the basis for establishing the project's goals.

Wireframes and a dedicated design system
After finishing the research and establishing clear goals with the client's team during the workshops, we set off to the wireframing process, where we tried different approaches to solve complex challenges.
We created over 1000 different wireframes during many interactions based on our client's and their users' feedback. Based on them, we built a dedicated Lisk design system. Our goal was to make it versatile and modular.

Design system made for all modern devices
After getting all the needed components, we moved to the final website UI design phase. We followed all the wireframes and applied the atoms and components from the design system.
All pages were designed along with fully optimized responsive versions. Thanks to our design system's modularity and scalability, Lisk's experience became better than ever.

Final solution
All design system components were prepared with scalability in mind. The entire system is ready for all modern devices: smartphones, tablets, and a wide array of desktop resolutions.
Instead of taking shortcuts, we focused on delivering a full app-grade experience where users can browse content with natural gestures, such as horizontal and vertical swipes.