Building a Cutting-Edge Fintech Solution for Risk and Fraud Prevention
Working with a global technology solution provider for the financial services industry. Developing a tool that identifies and evaluates risks.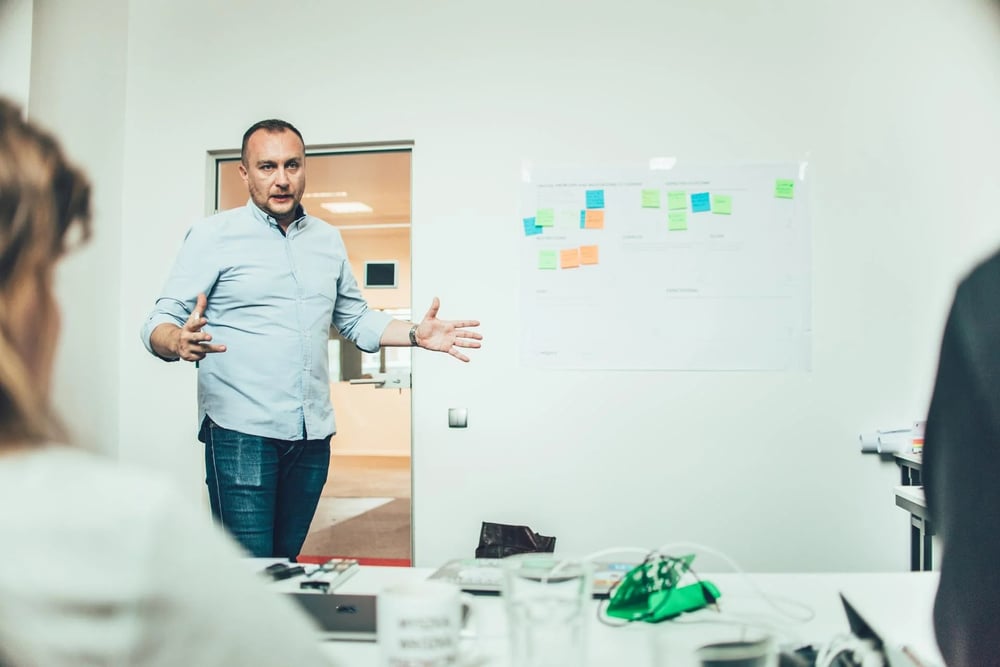 We worked with a leading global technology solution provider for the financial services industry.
The company provides credit information and solutions in credit risk management as well as fraud prevention.
Thanks to the cooperation with Netguru, the client developed an innovative solution with the ultimate goal to create a world with less payment defaults and online fraud.
It identifies and evaluates risks in the clients' business and enables them to make informed and automated decisions about accepting and rejecting transactions.
Building fraud prevention solutions – project scope and goals
The company has already developed different solutions for risk and fraud prevention. However, in order to support their customers, the company strives to innovate at the same pace as fraudsters adapt their strategies, because fighting fraud is a fast-paced business.
Fraudsters are working 24/7 to exploit any weaknesses in digital business.
In order to launch the new risk and fraud prevention solution the company was looking for external resources for:
backend,
frontend,
infrastructure development to complement the existing in-house team.
The client sought a solution that would substantially enhance performance and provide more reliability to its clients.
After an analysis of the development and business goals, Netguru supported the company in building the new solution with Node.js on the backend, React on the frontend, and Amazon Web Services as a backbone for infrastructure.
In addition, Netguru contributed valuable knowledge in Continuous Integration and Continuous Delivery as well as acted as a facilitator to build an agile mindset and enhance collaboration.

Innovating and reducing time to market
The project team of Netguru consisted of an Agile Coach, a Product Designer, two Backend Developers, two Frontend Developers, and a QA expert.
The scope of Netguru's responsibility within the project included:
conceptualisation,
UX/UI design,
web development and infrastructure.
Additionally, the client benefited from the Netguru data analytics knowledge, which resulted in a cutting-edge machine learning concept that the company was able to implement by themselves.
During the development phase the first clients came on board and contributed input from their perspective. As a consequence, this project involved rigorous testing and delivering features with very tight deadlines and pushing every day to meet the requirements of clients and delivery partners.
As a positive side effect, it helped to reduce the time to market.
Results
Having a closer look on the frontend, the innovative and individually adaptable dashboard prepares the most important key figures and offers the best possible management options.
Monitoring transactions is simple and intuitive.
The presentation of fraudulent transactions allows for the quick and cost-effective processing of clarification cases.