Effective User Research Process for a Fintech Startup
Providing user research services to facilitate the discovery of the needs of women business owners.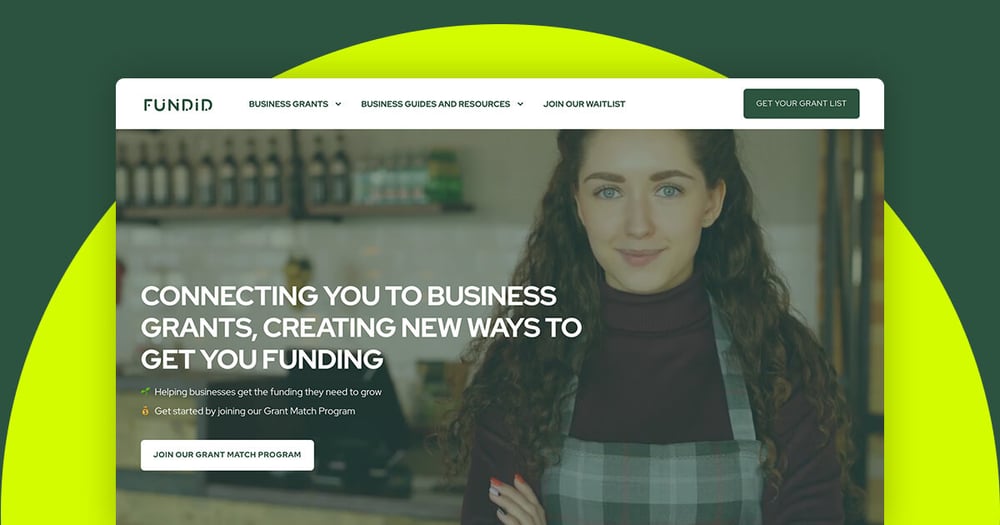 About this project
Fundid is on a mission to get businesses the money they need to grow and thrive. They were looking for a process to verify the needs of women entrepreneurs in the US that would guide their MVP and product development roadmap. The findings of the user research provided by Netguru have helped the client to achieve this goal.
Breaking the glass ceiling for female entrepreneurs
Fundid is a new startup with ambitious plans. In the future, they intend to launch the Business Building Card, and in the meantime, they're working on serving underfunded businesses with a tool that makes it easy to find business grants.
Through personal experience and frustrations, Fundid's founder has seen firsthand how businesses under $1M in annual revenue struggle to get growth capital. After realizing that most of these businesses are women-owned, she had even more motivation to solve this problem.
Female entrepreneurs have a harder time accessing funding and financial instruments that could help their business grow and Fundid wants to change that.
Client's challenges
As a new fintech startup, Fundid wanted to make the right next step for their growth. They needed to verify whether there is a need for their product but they didn't have a method, process, or tools to do this.
Additionally, the client has the ambition to build an in-house user research team. This will allow them to implement research as an ongoing practice — an inseparable part of their product development process — relatively easily.
Fundid needed consultants to learn as much as possible about the best practices of user research.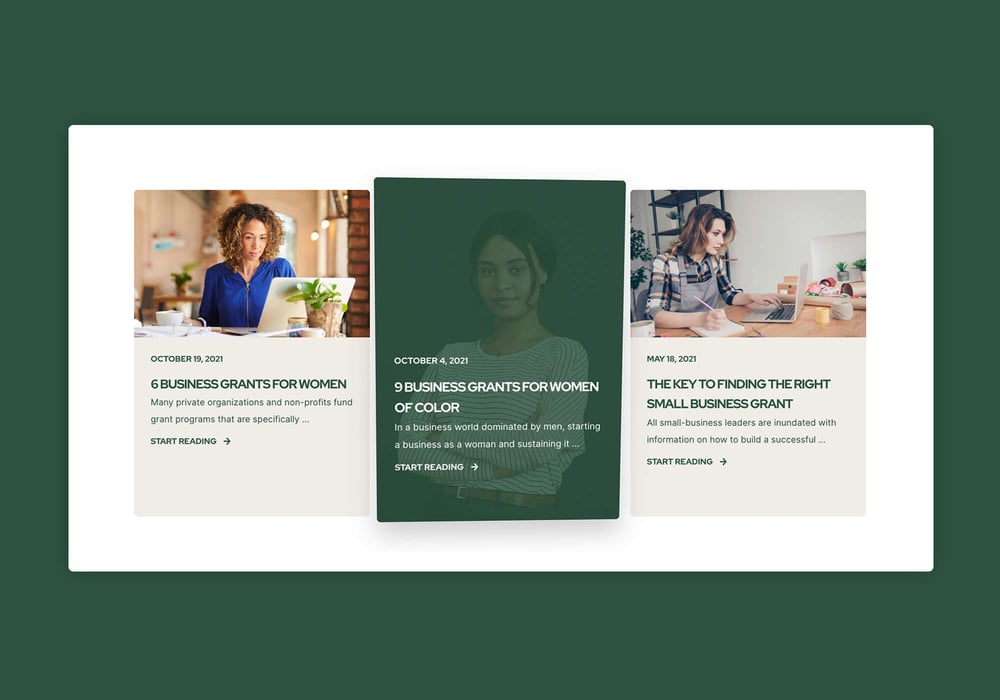 Client's expectations
Fundid expected their consultants to help them verify whether there's a need for the product they were working on, and that they had a clear understanding of the problems affecting their audience.

Next, the client wanted research consultancy at each step, from the recruitment of research participants to the final report creation.

Finally, the client was interested in consultancy about the best practices in user research.
The role of Netguru and services provided
Netguru came in to provide help in three main areas:
Hypothesis validation.
Facilitating the discovery of any unknown needs of female entrepreneurs in the US so that Fundid would be able to define the scope of its MVP and prepare a product development roadmap.
Consultancy regarding best practices in user research and supporting the client in building an in-house user research team.
The main service Netguru provided was user research support. Fundid conducted their user research project with support from us at every step, from recruitment to the final report.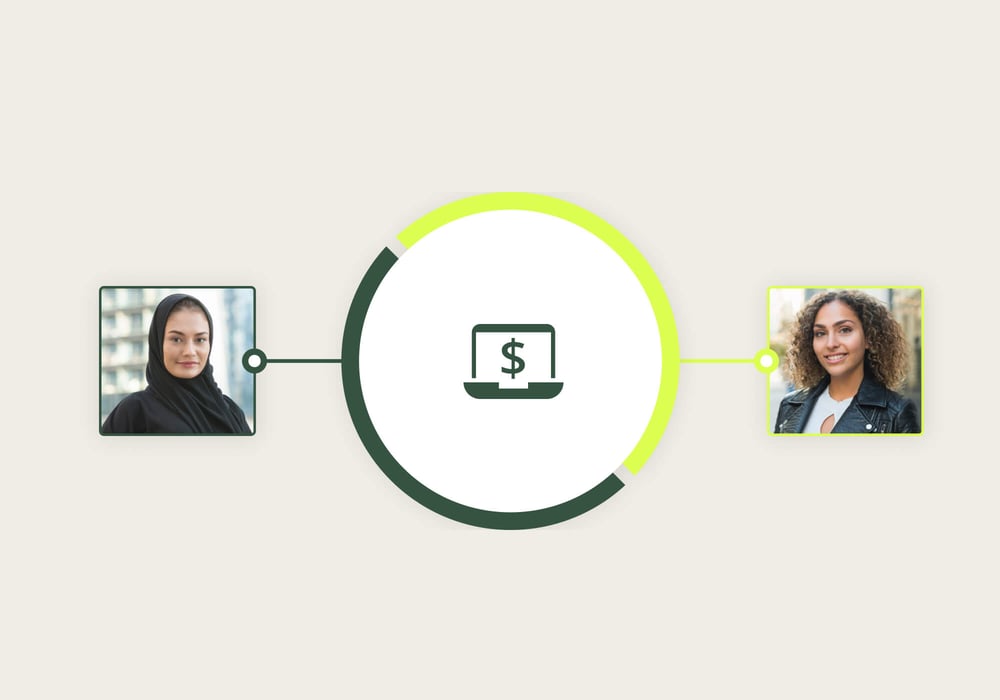 Training by doing – sharing a complex skillset
The experts at Netguru responded to the client's future need to grow an in-house user research team.
We conducted a series of user research workshops dedicated to in-depth interviews. This allowed us to give detailed explanations of the methodology, and also back up the theory during multiple practical exercises.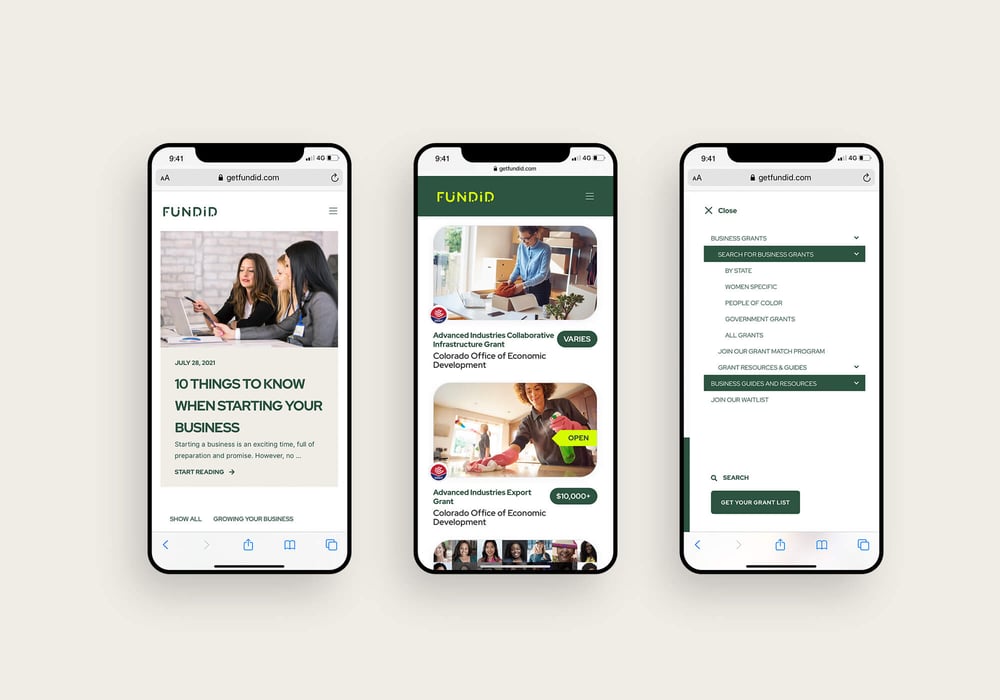 Conducting in-depth interviews and verifying business assumptions
We encouraged discussion and analyzed solutions applicable to the client's needs. We also conducted IDIs (Individual in-Depth Interviews) and reviewed a large volume of IDIs run by the client's team.
Our other priority was responding to the client's need to verify certain business assumptions, such as:
The business banking system in the US discriminates against female entrepreneurs, taking them less seriously than men.
Female entrepreneurs find the business banking reality difficult to understand and navigate. They face serious limitations with starting and growing their businesses.
The business banking system in the US is outdated. Physical brick-and-mortar banks could be replaced by online business banking.
A business bank for women is needed since the entire business banking system is designed by and for men.
The client did not have a sufficient group of participants that could take part in the research. Their existing community turned out to be non-responsive. As such, Netguru helped by using our own recruitment channels and provided 70% of all participants.

"We were impressed by how open minded Fundid team was when it comes to building a product strategy. By incorporating users' feedback on such an early stage, they significantly increased their chances of launching a product that will be needed and wanted."

Ewelina Szczepaniak-Wenting

Senior User Researcher at Netguru
Supporting the client at each step of the process
Our methodology included IDIs, workshops, and hand-in-hand research. We based our approach around discussions and idea mapping in Miro.
We ran bi-daily stand-ups, reviewed research plans, scripts and screeners.
We joined interviews and shared feedback, tips, and tricks for elevating the quality of research projects. We explained how to handle the synthesis and analysis of collected insights.
We also prepared the final report together with the client's team.
We were present at each step of the process, ready to address any difficulties, and we focused on training while doing.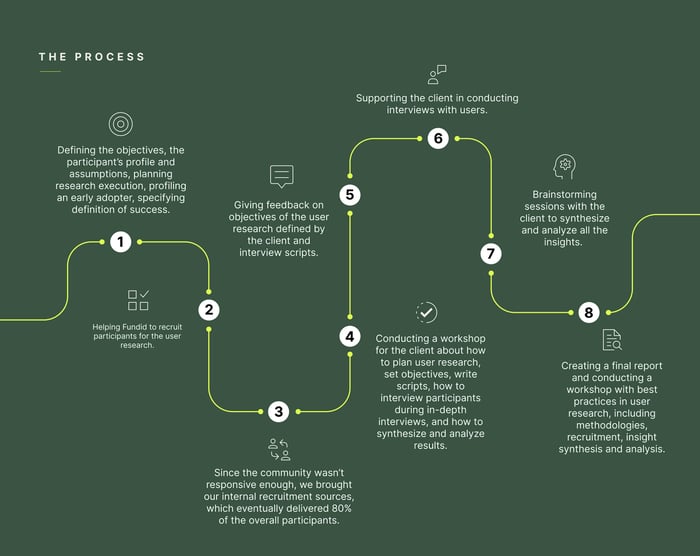 Results of the collaboration

Through our collaboration, the client verified the hypothesis that women are often discriminated against in the field of business and that the existing business banking in the US is outdated in this regard, according to user perceptions.
Using these findings, Fundid's team could safely assume that women in business don't have easy access to capital. Additionally, female entrepreneurs tend to have a low interest in finance and few connected skills. This creates a demand for assistance in developing their businesses and applying for funding or business loans.
At the end of the process, the client received a final report with user personas and an early adopter profile with expectations, needs, and ambitions.
The report also included a clear picture of women's mental model in running their businesses, their attitude to finances, their needs and expectations when it comes to business banking, stories about how they feel as female entrepreneurs, and sentiment around online banking.
The client received support in setting up the fundamentals of small-scale user research activities tailored to their needs and capacities.
The findings of the user research have helped the client to define the scope of their MVP and the general direction of their product roadmap.

Author: Ewelina Szczepaniak-Wenting, Senior User Researcher at Netguru
test