7 Reasons Why Illustrations Have a Huge Impact on Digital Product Design

To be useful, an app needs to communicate its ideas clearly, both within the UI and in the marketing material.
Making sure the visual experience you deliver is well-crafted, coherent and attention-grabbing can have a positive impact on building your brand, improving relationships with users, and boosting sales. One of the best ways to do it is by using custom illustrations to distinguish your company from others. Take a look at our list of seven areas in which illustrations can help your business.
1. Communicate in the universal language of visuals
Your value proposition, message, mission, and other important elements of your brand can be difficult to convey to users. Sometimes, you need to do so quickly to establish a connection or allow for recognition at a glance. Emotions can play a large part in this, as you want people to have specific associations with your brand. The language of images, chosen to suit your audience's culture, can be the perfect tool for you. The saying that a picture is worth more than a thousand words is true. You can deliver much more information and trigger stronger emotion with visuals. Custom illustrations can be one of the most efficient ways of communicating as a brand.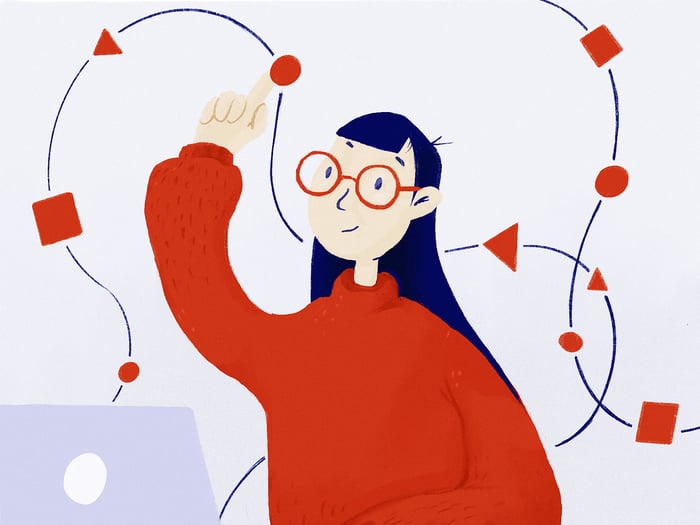 2. Avoid walls of text
Nobody likes big chunks of text to read through when all they want is to understand what your product can do for them. In this day and age, we're bombarded with so much information that the time we can spend parsing of each message has shortened considerably. That's why we like images in our content. Use custom infographics, interesting charts, and symbols (e.g. icons) to your advantage. Instead of scaring users off with a wall of text, invite them to an exciting journey through a simplified, aesthetic version of the message you want to convey.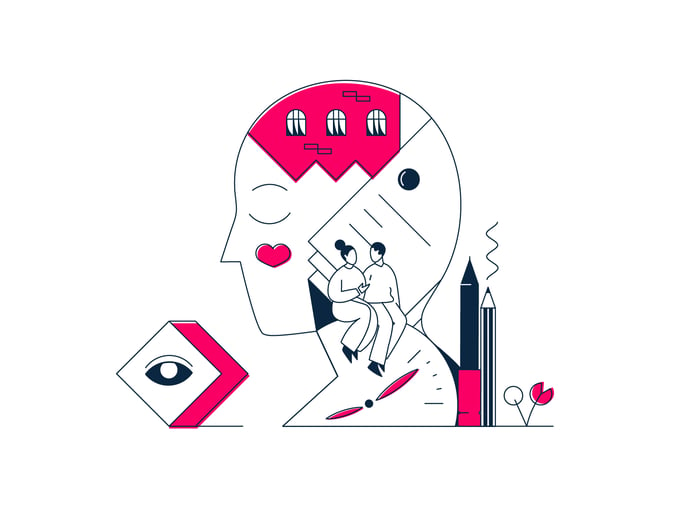 3. Explain complex ideas in a coherent way
Sometimes, the best way to show and explain complex and/or abstract processes is to do so through visuals. The human brain is fantastic at interpreting sequences of events and recognising patterns. You can use this through narrative shortcuts, and brighten up boring visuals with clever metaphors. Think of your visual communication from a storyteller's perspective and enjoy the benefits of conveying ideas effectively.
4. Build and strengthen your brand identity
This one is pretty obvious. Your brand is a story, one that explains why users should prefer your service or product over those of the competition. It should convey your values and your mission and help users determine whether they are the customers you're looking for. A well-established brand identity can help the right users find you. When creating one, it's important to focus on uniqueness and consistency across different channels of communication. Illustrations are a fantastic way of doing this. And don't worry if you already have an established aesthetic - it's never too late for a redesign.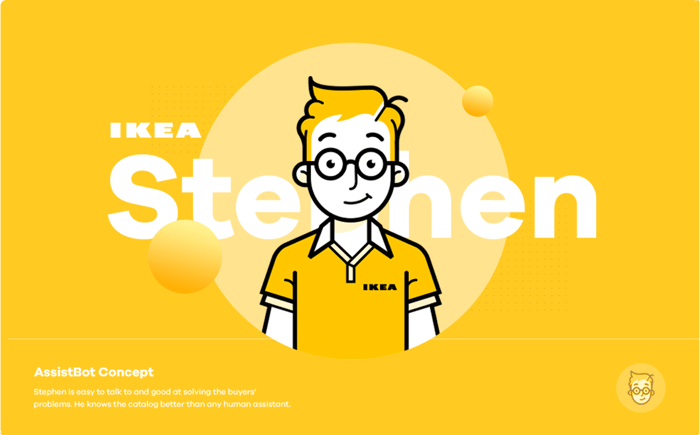 Source: IKEA redesign case study
5. Attract viewers' attention
With so much content available at users' fingertips, in a society focused on fads and memes, grabbing and holding the attention of customers can be extremely difficult. You're not just pushing ahead of your competition. Everything that's more attention-grabbing than the visuals you deliver can potentially cause users to leave - for example on a cat video binge from which they will never return. This is why you need to deliver vivid, unique images and effectively convey your ideas. Nothing does that better than custom illustrations.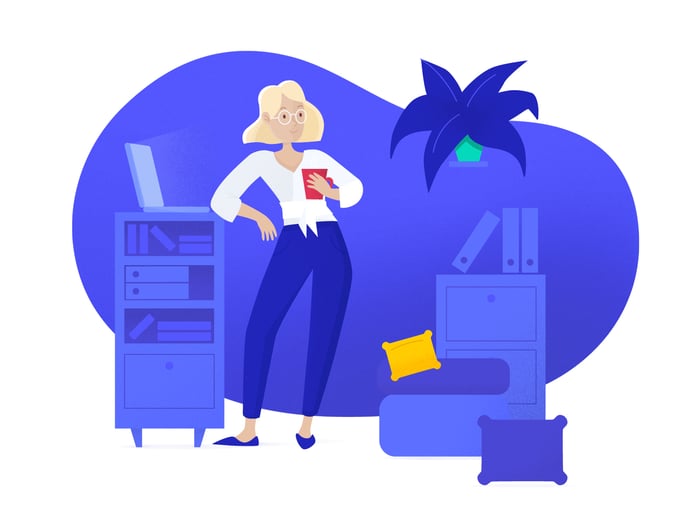 6. Present a carefully crafted product
Give the feeling of a carefully crafted app to every new and returning user. In a world full of options, high quality and superb user experience are the keys to success in business. While placeholder graphics and stock photos work well for an MVP, more internet-savvy users will see them for what they are: proof of a lack of attention to detail. To avoid this, make sure your visuals are one of a kind, created for you to fit your brand message perfectly. This way, you'll show that your product is coherent and complete, ready to be enjoyed by your users.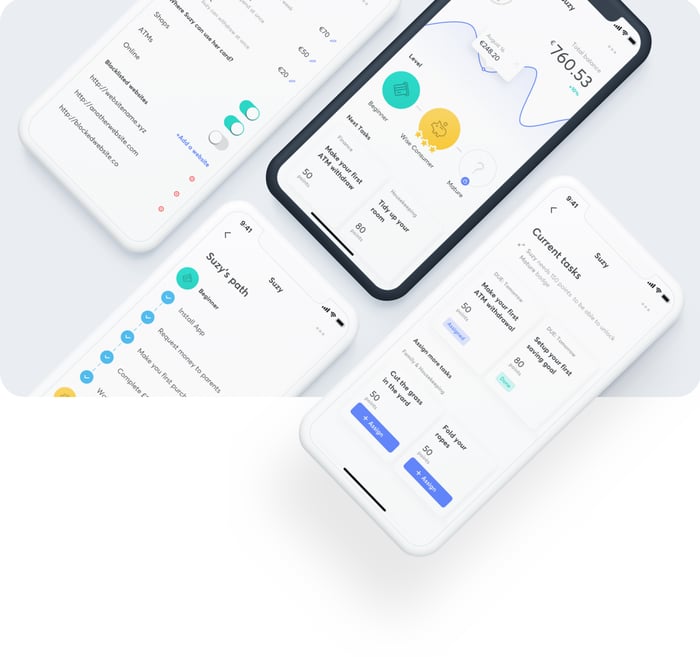 7. Solve communication problems
Becoming an effective communicator is not an easy task. We all interpret language a little differently. We have different reading habits. Most people who consume online content skim through the parts they find repetitive or boring. This problem can be easily solved through effective use of visuals. Custom illustrations make the process easiest because they can form a coherent whole - a narrative easily interpreted by the human brain. Take advantage of this, and you'll see the improvement in your brand communication.
Conclusions
Brands can benefit greatly from employing custom illustrations created by UX design agency in their visual communication. The advantages of illustrations include more universal messages that reach wider audiences, better user engagement, efficient communication of complex ideas, strong brand identity, improved user experience, higher perceived product or service quality, and fewer communication mishaps. It's easy enough to do. There are many styles and techniques to choose from, and the added uniqueness can help you distinguish your business from the competition. Find out more about the process of creating beautiful imagery for your product.