Best Habits for Highly Effective Digital Transformations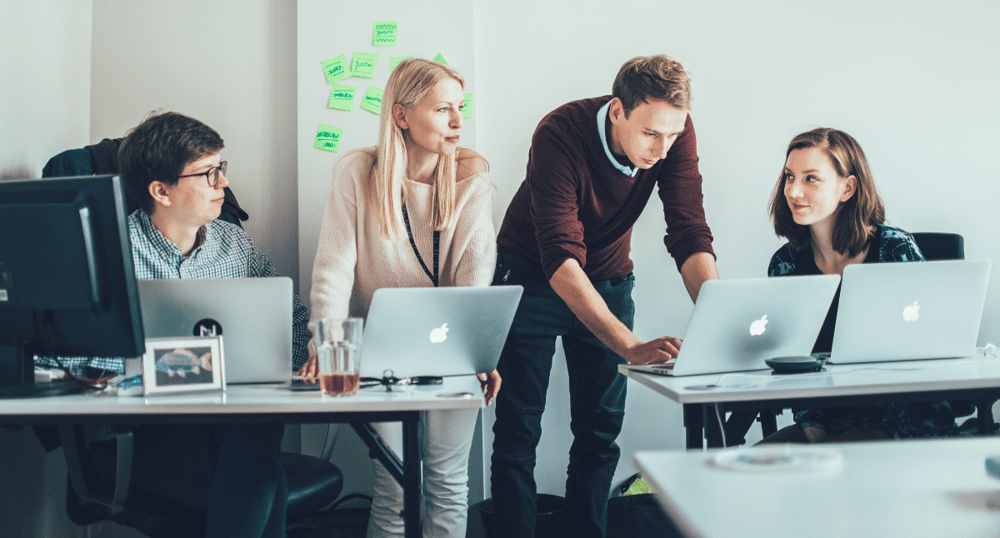 Some companies fail in their digital transformation efforts. Why?
Most of them didn't develop digital transformation good habits. What are those habits, how to apply them, and why are they so important? If you want to start a true digital transformation and avoid some pitfalls, you need to know a few important things.
Digital transformation is all about people
The human aspects of implementing digital transformation are very important. Start with a careful evaluation of employee work habits, skills, and company culture. During digital transformation, companies should be keeping employees up to speed with the skills necessary to take part in this change.
Be obsessed with the customer
People are also customers. Their rising expectations continue to push businesses to re-imagine themselves. It's nearly impossible for companies to survive on the top in the digital era based solely on the price or the product. Customers have unlimited choice, and they are demanding. The quality of the customer experience should be as important as the product you're selling. Such an approach is beneficial – 84% of organizations working to improve customer experience report an increase in revenue. "A moderate increase in customer experience generates an average revenue increase of $823 million over three years for a company with $1 billion in annual revenues", say the authors of the Temkin Group report. Gartner predicts that by 2020, more than 40% of all data analytics projects will relate to an aspect of customer experience.
It's not enough to just sell products or services in one channel. Companies must deeply think about their customers and serve them in many channels, not just in one. Customers interact with companies in many different ways – when they browse wares in a retail store, or as they do shopping online (mobile & desktop), or communicate by phone. Companies must engage users and build trust in every moment of truth. They need to stay competitive on each of the platforms where customers are active.
Moreover, people are less accepting of bad experiences. The Oracle report says also that 89 percent of consumers began doing business with a competitor following a poor customer experience. On the other hand, 86 percent said they were willing to pay more for better customer experience.
Customer experience should be the foundation of any digital transformation. Well-planned and well-executed digital transformation helps to improve customer experience. It enables companies to go beyond what's normal – into the extraordinary.
Learn from startups to make decisions quickly
Startups are able to elevate and make decisions quickly. It's different with larger organisations. Their departments can begin to cut themselves off from one another by creating silos of information.
Such organisations should learn from startups how to make rapid decisions. The startup mentality helps to break barriers between people. It encourages employees to communicate across teams. This leads to better integrity and culture, and eliminating miscommunication.
Forget about twelve-month product-release cycles. Move to "live beta" – a cycle of continuous delivery and improvement. Use big data analytics to help increase the pace of innovation. Don't be afraid of continuous experimentation.
Have "unreasonable" aspirations
Digital transformation leaders should have "unreasonable" aspirations. They might look like aiming too high, but in a digital, fast-developing world, it's necessary to set demanding goals.
"Netflix was another brand with an unreasonably aspirational vision. It had built a successful online DVD rental business, but leadership saw that the future of the industry would be in video streaming, not physical media. The management team saw how quickly broadband technology was evolving and made a strategic bet that placed it at the forefront of a surge in real-time entertainment. As the video-streaming market took off, Netflix quickly captured nearly a third of downstream video traffic. By the end of 2013, Netflix had more than 40 million streaming subscribers," said Tunde Olanrewaju, Kate Smaje, and Paul Willmott from McKinsey&Company.
Challenge everything
Companies that executed digital transformation effectively challenged their own business model and the traditional way of working. They didn't accept the historical norms and status quo. Their leaders analyzed how everything was done – from the product to the market segments. They weren't afraid to ask many questions.
Digital transformation doesn't enhance traditional methods. It helps to discover, apply, and enable new types of innovation. It involves fundamentally rethinking business models and processes.
What happens when companies are trying to start the digital transformation, but they fail to challenge their business model? Think about warning examples of Kodak, Blockbuster, Nokia, or Blackberry. Those companies tried to defend their well-proven business models. Although they didn't fit the modern digital business.
On the other end of the spectrum is Apple, which transformed from a struggling computer maker into the world's largest music retailer. Or eBay, which was an online marketplace and became a global e-commerce platform.
The Wrap Up
Above, you've seen some of the best habits of highly effective digital transformations. Soon, every successful company will transform into a digital business. But not every company making the attempt will be successful. Let us cultivate such good habits in your organisation. We helped many businesses to mature digitally. Send us a message so that we can help you too.