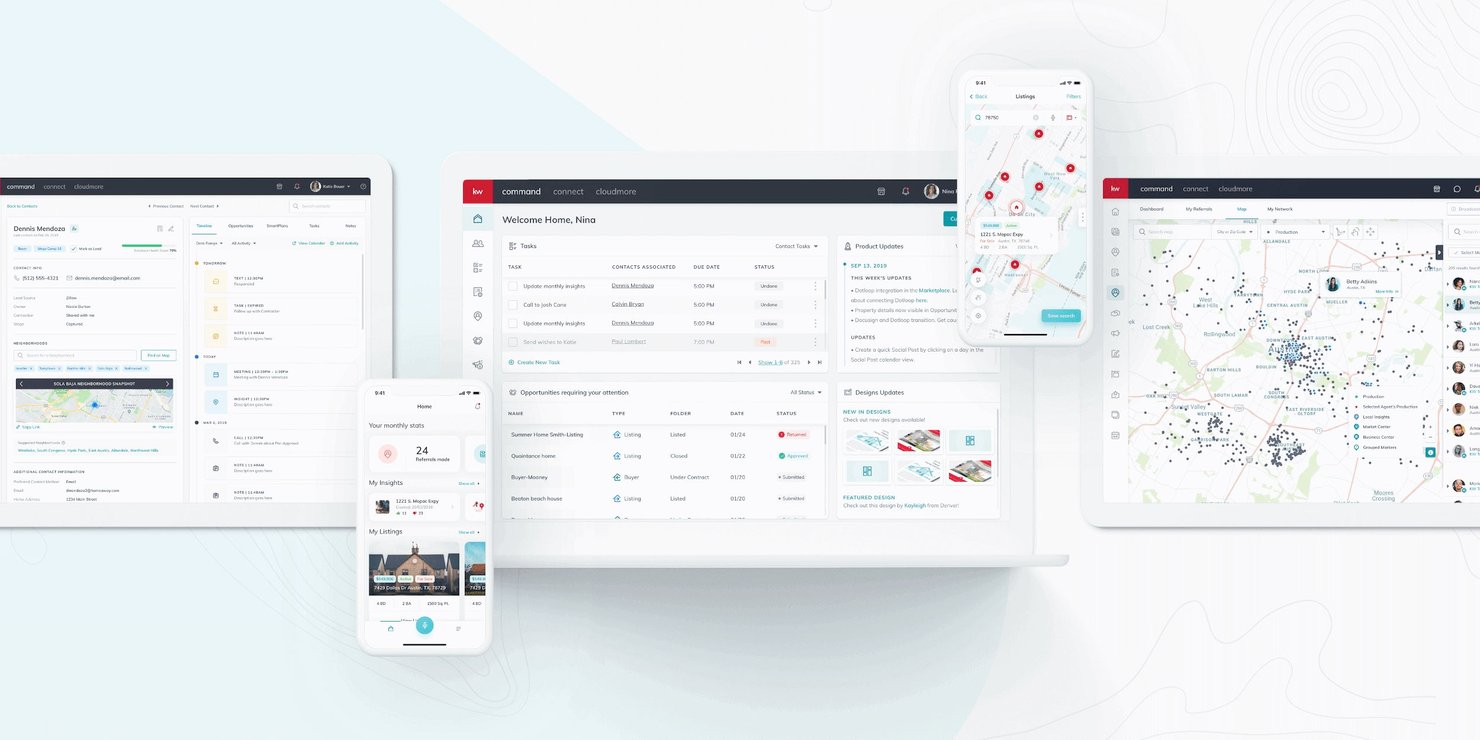 Digital transformation in the
real estate industry
Keller William's success story
Keller Williams is the largest real estate franchise in the world (more than to 190,000 agents), also one of the largest privately held global residential real estate brokerages. In 2015, KW started to reposition itself as a tech company.
The company invested heavily in its own software, the cloud, and AI. It has created its own Labs division, KW Labs, which works in a similar fashion that Google or Amazon do. One of their signature products is Kelle, dubbed as 'Siri for the real estate industry'.
Kelle is an AI-powered personal assistant that helps agents manage their deals - answer questions, manage referrals, check their progress against career goals, and much more. We are proud that Netguru is a part of Keller Williams' journey.
Read the case study