31 Remarkable Generative AI Startups You Simply Can't Ignore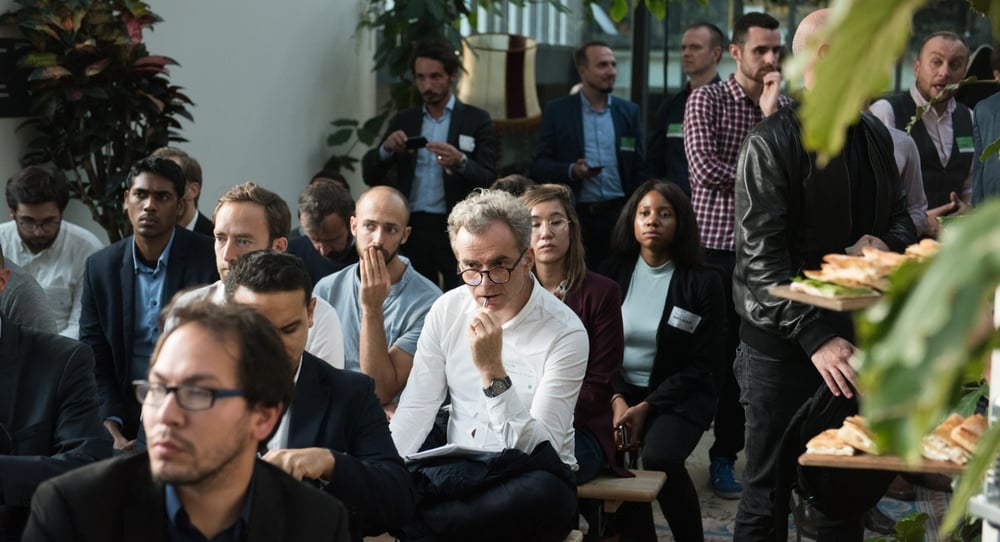 You'll be surprised at what some of these companies are doing with generative AI. Content creation is just the tip of the iceberg.
2022 was a record year for generative AI investment. Equity funding for generative AI startups reached $2.6 billion across 110 deals. The hype in the tech world is palpable.
It's a bit similar to the dotcom boom at the turn of the century. Just like the internet, AI is a powerful technology that will change how we all live and work. Back then, adding ".com" to your name was enough to attract investors, regardless of what the company did. Now, you add "AI."
Because of this, one must be careful with startups in the generative AI space that seem too amazing to be true. Many of them will overpromise and underdeliver, ultimately disappearing from the market. What we're interested in are companies that are undeniably good, provide clear value, and solve actual problems.
With that in mind, we've curated this list of 31 promising generative AI startups from different categories and markets. We focused on companies that have recently raised an investment round, or those that offer particularly interesting solutions.
AI tech stack
Stability AI
Founded Date: 2019
Total funding amount: £89 million
Exemplary investors: Coature, Lightspeed Venture Partners, O'Shaughnessy Asset Management
Mission: Maximize the accessibility of modern AI to inspire global creativity and innovation.
Launched in 2021, Stability AI has built a community of over 140,000 developers and established seven research hubs worldwide. The company focuses on creating and accessing research through an open-source approach, with projects spanning AI models for imaging, language, code, audio, video, 3D content, design, biotech, and other scientific domains.
Powered by their partnership with Amazon Web Services and the Ezra-1 UltraCluster supercomputer, Stability AI co-launched Stable Diffusion, a groundbreaking text-to-image model. The open-source platform has been remarkably successful, with four of the top 10 Apple App Store applications being powered by Stable Diffusion just one month after the release of SD 2.0.
With over 40 million users on its imaging application, DreamStudio, and other popular products like Lensa, Wonder, and NightCafe, Stability AI is at the forefront of the generative AI space.
ZestFinance (Zest AI)
Founded Date: 2009
Total funding amount: $300 million
Exemplary investors: CMFG Ventures, Insight Partners, VyStar Credit Union
Mission: Make fair and transparent credit available to everyone.
ZestFinance offers an AI-driven lending solution that empowers lenders with transparency and ease. They use machine learning and data science to help companies make accurate credit decisions. Their platform, Zest Automated Machine Learning (ZAML), provides explainable AI in credit and automates risk management.
Founded in 2009 by former Google CIO Douglas Merrill, ZestFinance has grown to become one of the fastest-growing financial technology startups in the US. The ZAML platform processes vast amounts of data to identify good borrowers, leading to higher repayment rates for lenders and lower-cost credit for consumers.
Sentient.io
Founded Date: 2017
Total funding amount: $5.2 million
Exemplary investors: Real Tech Japan, DG Ventures, Seeds Capital
Mission: Make AI equal, natural, and accessible.
Sentient.io helps software developers with little or no AI expertise create AI-enabled applications and services. Through the use of their core product, the Sentient AI and Data Platform, developers can easily integrate AI capabilities via REST API calls.
The platform offers ready-made generative AI models, microservices, and datasets, leveraging curated public and private datasets along with pre-trained, industry-proven models. Sentient.io prioritizes scalability and seamless extension to existing applications, providing unique benefits to enterprises looking to adopt AI solutions.
Hugging Face
Founded Date: 2016
Total funding amount: $160.2 million
Exemplary investors: Lux Capital, Addition, Betaworks
Mission: Democratize good machine learning, one commit at a time.
Hugging Face is an established organization in the AI community, known for releasing tools for creating machine learning applications. Their most notable offering is the transformers library, which is designed specifically for natural language processing applications.
Hugging Face also provides a platform for users to share machine learning models and datasets, fostering collaboration and innovation. As a leader among AI companies, Hugging Face is actively involved in building the future of AI by enabling developers to build, train, and deploy state-of-the-art models using their open-source resources.
Fixie.ai
Founded Date: 2022
Total funding amount: $22 million
Exemplary investors: Redpoint, SignalFire, Zetta Venture Partners
Mission: Allow developers to build smart agents that couple LLMs with back-end logic to interface to existing data, systems, and tools.
Fixie is a cloud-based enterprise platform designed for building applications using Large Language Models. It enables developers to create smart agents that integrate LLMs with back-end logic, connecting to data, systems, and tools. With a focus on versatility, Fixie supports various data types such as text, images, audio, video, and more.
The platform offers a powerful API and SDKs to ensure seamless integration with existing applications, while its extensible and composable nature allows for infinite expansion of capabilities through the agent ecosystem. Fixie also provides a free, open marketplace for ready-to-use smart agents. Built with the latest generative AI software and approved by large enterprises, Fixie delivers a fully-hosted, scalable solution that can be deployed on-premises if needed.
Cohere
Founded Date: 2020
Total funding amount: $3.3 million
Exemplary investors: Initialized Capital, Soma Capital, Shrug Capital
Mission: Helping developers build software that understands.
Cohere is a leading pioneer in language AI, providing developers and businesses of all sizes with natural language processing (NLP) technology that keeps data private and secure. Their AI models offer capabilities such as content generation, summarization, and search at a massive scale.
Cohere's customizable, high-performance AI models can be deployed on public, private, or hybrid clouds to ensure data security. Driven by cutting-edge research, Cohere empowers developers and enterprises to build innovative products that leverage language AI for real-world business applications.
Science
Iktos
Founded Date: 2016
Total funding amount: $17 million
Exemplary investors: Debiopharm Innovation Fund, M Ventures, Omnes Capital
Mission: Foster productivity improvement in small molecule discovery.
Iktos specializes in the development of AI technologies and software for de novo drug design. Focused on multi-parametric optimization, Iktos leverages deep generative models with reinforcement learning to design novel compounds optimized to meet specific objectives with speed, performance, and diversity. Founded in 2016, Iktos has delivered value in over 50 real-world research collaborations with leading pharmaceutical companies worldwide.
The company offers generative modeling with built-in synthetic accessibility for successful drug discovery, utilizing the latest deep learning algorithms for de novo design and AI-driven synthesis planning. Their innovative technology platform enables significant productivity gains in small molecule discovery for large and medium-sized pharma, biotech companies, and research institutes.
AQEMIA
Founded Date: 2019
Total funding amount: €31.1 million
Exemplary investors: Eurazeo, Bpifrance, Elaia
Mission: Scale drug discovery with quantum-inspired physics and AI.
AQEMIA is a groundbreaking pharmatech company that uses quantum physics and generative AI to revolutionize the drug discovery process. Their unique technology accelerates the process by 10,000 times, generating an extensive range of new drug candidates without relying on experimental data.
Founded in 2019, AQEMIA has expanded to a team of 50+ and has built partnerships with large pharmaceutical companies. The company's innovative approach enables them to tackle drug discovery projects from the earliest stages by using algorithms developed through 12 years of research at prestigious institutions like Oxford, Cambridge, and ENS/CNRS.
Customer experience
Veesual AI
Founded Date: 2020
Total funding amount: $118,500
Exemplary investors: Techstars
Mission: Leverage the power of images to create inclusive experiences that engage everyone.
Veesual is revolutionizing the fashion ecommerce experience by offering a next-gen virtual try-on solution. Founded in 2020, Veesual was inspired by the potential of generative AI for image creation in the ever-evolving fashion industry.
Using advanced deep learning methods and generative AI, Veesual's custom technology seamlessly combines images of clothing and people with high-quality results. The result is a virtual dressing room that allows shoppers to easily navigate fashion collections and choose the best fits.
Forethought
Founded Date: 2017
Total funding amount: $92 million
Exemplary investors: Steadfast Financial, New Enterprise Associates, K9 Ventures
Mission: Streamline the entire support ticket lifecycle on one generative AI platform.
Forethought is a generative AI startup launched in 2018, offering a platform for customer support automation. It helps support teams maximize efficiency and productivity while providing seamless customer experiences. Forethought's products use conversational AI – SupportGPT – at each stage of the customer support journey to resolve common cases instantly, predict and prioritize cases, and assist agents with relevant knowledge.
By leveraging SupportGPT™ and fine-tuning it on your own data, Forethought's generative AI technology enables support teams to easily cut costs while delivering top-tier service in every customer interaction.
Vue.ai
Founded Date: 2016
Total funding amount: $17 million
Exemplary investors: Sequoia Capital India, Global Brain Corporation, Alpha Wave Global
Mission: Enable intelligent automation and AI-enabled customer experiences for high-growth retailers.
Vue.ai provides AI and automation solutions for the retail industry. Their Intelligent Content Engine enables retailers to automatically tag ecommerce products and extract valuable information from images, text, and videos. The Digital Experience Management (DXM) suite personalizes and curates customer experiences while automating retail processes such as merchandising, product management, ecommerce, and marketing operations.
Vue.ai's unified Visual AI platform combines computer vision and data science to generate product and customer intelligence, as well as market insights, driving growth in retail commerce. The company offers end-to-end AI solutions that foster intelligent retail automation, digitization, and real-time dynamic personalization.
Manufacturing
TOffeeAM
Founded Date: 2019
Total funding amount: £6 million
Exemplary investors: Presidio Ventures, East Alpha, IQ Capital
Mission: Unthinkable designs for additive manufacturing.
TOffeeAM is a cloud platform specializing in intelligent generative design for advanced manufacturing applications. The platform focuses on optimizing engineering components for maximum thermo-fluid and structural performance. By inputting the available space, working conditions, and desired optimization, users can leverage the platform's multiphysics generative design approach to create highly efficient components.
TOffeeAM's cloud-based platform offers an automated procedure capable of generating complex and efficient shapes that would be otherwise unimaginable. Trusted by top aerospace, automotive, and energy companies, TOffeeAM pushes design limits and creates optimized solutions for industrial applications.
Software development
Felvin
Founded Date: 2021
Total funding amount: $350,000
Exemplary investors: Larry Braitman, Sarthak Goel
Mission: Enable users to harness the power of AI and build their own unique app.
Felvin is an AI no-code marketplace that enables users to build their own app without software engineering expertise. With Felvin, non-programmers can create, discover, and monetize AI apps quickly and easily from just a prompt.
The platform offers ready-made templates to help users build faster, making it easy for them to bring their ideas to the market quickly. They also have an app gallery where users can discover AI applications created by others. Felvin's platform is designed with security in mind, ensuring that user data and creations are protected.
Berri AI
Founded Date: 2023
Total funding amount: $500,000
Exemplary investors: Y Combinator
Mission: Build LLM apps in minutes, not days.
Berri offers an easy way to build production-ready LLM apps in minutes. With Berri, you can connect your data and build apps that deliver powerful insights to your users without the need for complex coding or data science skills. Berri can be a powerful solution for businesses looking to leverage ChatGPT in their B2B SaaS applications.
Outerbase
Founded Date: 2022
Total funding amount: $500,000
Exemplary investors: Y Combinator, Surface Ventures
Mission: Simplify database management.
Outerbase is an interface for the database, a database management platform that simplifies data visualization and collaboration for teams, even without extensive database expertise. By democratizing data access, it encourages data-driven decision-making across the entire organization.
Designed with user-friendliness in mind, Outerbase combines the best aspects of Google Sheets and Airtable to create a comprehensive solution for managing and running queries on data. With Outerbase, users can effortlessly view, update, and visualize their data, opening up new opportunities for analysis, problem-solving, and optimization.
Productivity
Slite
Founded Date: 2017
Total funding amount: $15.4 million
Exemplary investors: Spark Capital, Index Ventures, Y Combinator
Mission: Help teams escape the chaos of information overload.
Slite is a contemporary knowledge base platform designed to help teams combat information overload and thrive in remote work environments. Established in 2016, Slite transcends traditional note-taking and knowledge management by focusing on fostering happiness at work, all with the help of generative AI technologies.
With a smart editor, engaging visuals, and seamless single sign-on, the platform provides a delightful user experience that encourages collaboration and asynchronous discussions. Its intuitive search functionality allows users to easily pick up where they left off, while individual profiles remind team members of the human connections behind their work.
Glean
Founded Date: 2019
Total funding amount: $155 million
Exemplary investors: Sequoia Capital, Kleiner Perkins, Lightspeed Venture Partners
Mission: Bring people the knowledge they need to make a difference in the world.
Glean is an AI-powered workplace search engine that allows you to access information across all of your company's apps. Designed to boost productivity and engagement, Glean uses vector search powered by deep learning-based LLMs for natural language queries, ensuring semantic understanding. The platform continuously trains on your company's unique language and context to improve search relevance, without requiring manual fine-tuning.
Jigso
Founded Date: 2022
Total funding amount: $7.5 million
Exemplary investors: Jibe Ventures, General Catalyst, Entree Capital
Mission: Transform busy into efficient.
Jigso declutters the digital workspace by aggregating and mining data from different apps. Using top generative AI to surface only the most relevant information and actions, Jigso helps users focus on what truly matters.
The platform integrates with multiple apps and filters out the noise from unnecessary notifications, allowing users to concentrate on their work without constant distractions. Jigso's unique "cue" feature ensures that only essential information is brought to the user's attention, fostering increased productivity and a more streamlined workflow.
Collato
Founded Date: 2020
Total funding amount: €4.2 million
Exemplary investors: Redalpine, Mangrove Capital Partners
Mission: Shape a human-centric future of work.
Collato breaks down barriers between departments and tools, and simplifies collaboration and knowledge sharing within teams. The platform allows users to sync various tools, such as Confluence, Jira, Figma, or Google Docs, to a visual map, eliminating information silos and enabling users to find everything in one place.
Perplexity AI
Founded Date: 2022
Total funding amount: $28.7 million
Exemplary investors: New Enterprise Associates, Databricks Ventures
Mission: Advance the way people discover and share information.
Perplexity.ai is a knowledge discovery platform that aims to revolutionize the way people search for and access information. Founded in August 2022, the company rapidly grew to 2 million monthly active users within just four months.
Determined to become the go-to source for quick, accurate answers, Perplexity.ai envisions itself as a comprehensive knowledge hub, providing citations with every answer to ensure proper attribution and verification. To cater to its growing mobile user base, the company has launched an iPhone app featuring instant answers, cited sources, voice search, follow-up questions, and thread history.
Marketing and sales
Native AI
Founded Date: 2018
Total funding amount: $5.7 million
Exemplary investors: IvyCap Ventures, Jumpstart Ventures, Connetic Ventures
Mission: To understand the needs of our society and ensure that organizations provide products, solutions, and services that responsibly meet those needs.
Native is an always-on market intelligence platform powered by generative AI that helps businesses understand consumers, predict market trends, and create better products. Native combines sophisticated technology with a user-friendly approach. The platform aggregates and synthesizes vast amounts of qualitative data into actionable recommendations and comprehensive reports, turning an 8-week turnaround time into just 3 hours. Users can configure the inputs, and Native AI provides the answers.
SellScale
Founded Date: 2022
Total funding amount: $3.4 million
Exemplary investors: Pear VC, OVO Fund, Exponent Venture Capital
Mission: Supercharge outbound sales with AI.
SellScale helps B2B outbound teams personalize their outreach at scale. Catering to established businesses with well-defined B2B personas and a mature sales stack, SellScale streamlines the sales process by working alongside the team as a co-pilot. In addition to email outreach, the platform supports social media-based outbound strategies.
Dataplant
Founded Date: 2022
Total funding amount: $500,000
Exemplary investors: Cultivation Capital
Mission: Turn sales teams into Net Revenue Retention machines with AI.
Dataplant offers a generative AI-powered customer success management platform for post-sales teams. Using procedural generation, Dataplant makes it easier to proactively engage with customers and drive better retention, revenue, and satisfaction.
The platform auto-generates target lists, cohort trends, and success plans to help post-sales teams effectively manage client outcomes. Dataplant's generative AI system automatically creates tables, reports, dashboards, page views, and insights upon data import, enabling customer success professionals to quickly analyze and act on their data.
Viable
Founded Date: 2020
Total funding amount: $10.9 million
Exemplary investors: Streamlined Ventures, Craft Ventures, StratMinds
Mission: Save hundreds of hours analyzing feedback.
Viable is a generative AI startup that uses GPT-4 to automate qualitative data analysis and generate deep insights. Their platform analyzes massive streams of unstructured data to provide actionable insights in easy-to-understand reports. With Viable, customers can optimize their products and services, reduce operational costs, and dig into respondent traits and metadata to uncover hidden connections. The company aims to help customers understand their customers with minimal effort, so they can focus on what matters instead of tedious data analysis.
Content creation
Synthesia
Founded Date: 2017
Total funding amount: $66.6 million
Exemplary investors: Kleiner Perkins, FirstMark, LDV Capital
Mission: Empower everyone to create video content easier and faster.
Synthesia is a top-rated generative AI video creation platform, trusted by industry giants such as Accenture, BBC, Google, and Amazon. Founded in 2017 by a group of AI researchers and entrepreneurs from renowned institutions like UCL, Stanford, TUM, and Cambridge, Synthesia is on a mission to revolutionize video content creation by eliminating the need for cameras, microphones, or studios. By harnessing the power of synthetic data, they enable users to create videos in 120 languages while saving up to 80% of their time and budget.
Writesonic
Founded Date: 2021
Total funding amount: $2.6 million
Exemplary investors: HOF Capital, Soma Capital, Broom Ventures
Mission: Empower everyone to produce high-quality, cost-effective content at lightning speed.
Writesonic is a generative AI-powered text generation assistant on a mission to revolutionize content creation by making artificial intelligence accessible to everyone. It simplifies the process of creating, editing, and publishing various types of content, such as articles, blog posts, ads, landing pages, ecommerce product descriptions, and social media posts.
Speedy Brand
Founded Date: 2022
Total funding amount: $500,000
Exemplary investors: Y Combinator
Mission: Digital marketing for SMBs 10x faster at affordable prices.
Speedy leverages generative AI to create SEO-optimized content at an affordable price. Serving a wide range of industries, Speedy's AI-powered solution delivers weekly content packages that include one blog post, two Facebook posts, two Instagram posts, two LinkedIn posts, and two Twitter posts, driving increased traffic and generating more qualified leads for SMBs.
Speedy's innovative approach learns from each client's unique style, taking edits and adjustments into account to refine and improve the generated content over time. As a result, businesses can expect a more personalized and tailored content strategy that resonates with their target audience.
Rephrase.ai
Founded Date: 2019
Total funding amount: $12.2 million
Exemplary investors: Red Ventures, Lightspeed India Partners, Techstars
Mission: Humanize communications – one personalized video at a time.
Rephrase.ai is an AI-powered synthetic video creation platform for digital avatar creation and hyper-personalized videos. Their deep tech generative AI technology produces professional-quality videos that can elevate marketing campaigns and enhance communication strategies.
Papercup
Founded Date: 2017
Total funding amount: $33.2 million
Exemplary investors: Octopus Ventures, Sands Capital Ventures, LocalGlobe
Mission: Make the world's video content watchable in any language.
Papercup is quite unique among AI startups, because it automates the dubbing process using generative AI and synthetic speech. Their award-winning artificial intelligence system offers a faster, more affordable way to localize video content, providing an alternative to traditional subtitling.
Papercup's synthetic voices sound genuinely human, enabling quicker turnaround times and reduced costs compared to traditional dubbing methods. Additionally, their team of translators ensures the accuracy of each word.
Typeface
Founded Date: 2022
Total funding amount: $65 million
Exemplary investors: Lightspeed Venture Partners, Menlo Ventures, Google Ventures
Mission: Empower everyone to express their unique imagination.
Typeface is a generative AI-based tool for personalized content creation for businesses. The platform empowers companies to tell their unique stories and build powerful connections with their audiences by crafting highly personalized content at unprecedented speed. Typeface unites content velocity with brand personalization and control, enabling businesses to harness the potential of generative AI while maintaining their distinct voice and style.
Boomy
Founded Date: 2018
Total funding amount: $4.5 million
Exemplary investors: Scrum Ventures, Sound Media Ventures, Warner Music Group
Mission: Enable anyone with a smartphone to produce and monetize world-class original songs.
With the help of Boomy's AI, users can create unique and high-quality songs in seconds without any prior music experience. The platform is quite successful; users have created 14 million songs so far, which is about 13.3% of the world's recorded music. Boomy AI is used by both first-time music makers and established artists and producers. Boomy has received high praise from media outlets such as the BBC News, Engadget, and Axios for its ability to turn anyone into a music star and unlock a new revenue stream for creators.
Summary
Chances are that you're already using a few tools from this list. The market of generative AI startups is growing at an exponential pace. It's rapidly infiltrating the modern workplace from all possible angles, with different AI models that solve various problems for enterprise customers as well as SMBs.
From generating personalized how-to videos at scale to creating unimaginable aerospace designs, the power of generative AI is undeniable. While it's clear that AI won't replace humans anytime soon, there's no doubt that humans who learn to use AI proficiently will gain a huge advantage.
Your company missing on this list? Email me at radek@netguru.com or connect on LinkedIn.