These Nine Fintech Insurance Companies Will Revolutionize the Industry in 2023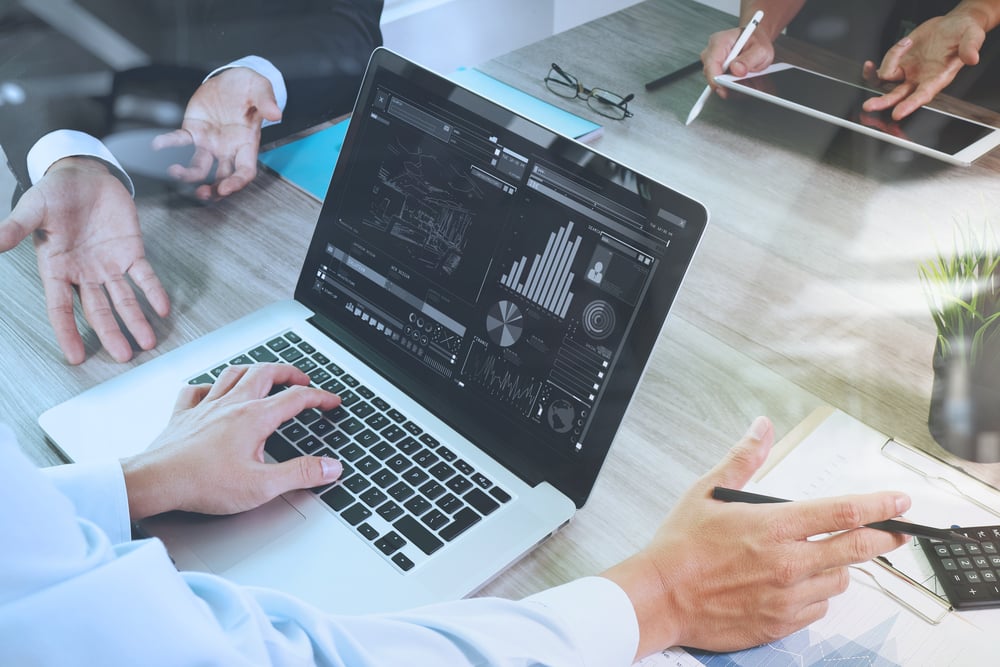 Join me in exploring nine fintech insurance companies that are reshaping the industry.
In the rapidly evolving technology landscape, insurtech companies have remained significantly underinvested compared to more prominent industries such as fintech or healthcare. This underinvestment represents a staggering $6 trillion opportunity for the global insurance industry, as indicated by Dealroom. Over recent years, traditional insurance providers have fallen behind in adopting data science solutions, creating a void for technology-driven firms to fill the gap in the sector.
Interestingly, Q3 2022 saw no new insurtech unicorns emerge for the first time since Q2 2018. A report from CB Insights reveals that funding for this sector dipped 4% quarter-over-quarter, reaching its lowest point since Q2 2020. However, Dealroom notes that the demand for early and medium-stage funding remains robust, signaling the entrance of inventive newcomers into the market.
Keep reading to see how these bold insurance innovators are changing the industry.
Quotech
Total funding:

£1 million

($1.21 million)
Main investors:

Convex

Headquarters: London, UK
Year founded: 2020
Quotech transforms the insurance landscape with AI-based risk analysis and price optimization solutions. The platform simplifies the online application process, offering automated claims management tools coupled with personalized customer service. Serving a diverse clientele, Quotech collaborates with insurance brokers, companies, and agencies of all sizes to enhance their operations.
"Quotech is a data provider and technology platform which aims to give access to the best data to all insurance industry practitioners - from brokers, underwriters, actuaries and data scientists, to claims adjusters and business developers, all the way up to the Board of Directors. " - Guillaume Bonnissent, Quotech founder and CEO
Additionally, Quotech has partnered with Tenefit to integrate DisasterAWARE Enterprise, a global risk intelligence platform, into its core insurance product. This integration provides real-time data on natural disasters and man-made hazards, such as extreme weather and social unrest.
FutureProof Technologies
FutureProof, a venture-backed MGA (managing general agent), is an insurtech company leveraging AI-powered asset-level loss projections for hurricane and flood events. With FutureProof's advanced tech, insurance professionals are better equipped to adapt to the challenges posed by climate change and provide comprehensive, customized coverage for individuals and businesses alike. By delivering real-time, algorithmic underwriting and pricing through its API, FutureProof offers instantly bindable quotes with differentiated pricing.
Lukango
Total funding:

£275,000

($341,000)
Main investors: Mark Hunt, Andrew Rear, Evelyn Bourke
Headquarters: London, UK
Year founded: 2021
Lukango streamlines the business insurance experience for small companies and entrepreneurs by incorporating advanced risk scoring, fraud detection, and automated quote generation. Offering comprehensive yet transparent business insurance coverage, Lukango encourages clients to take charge of their insurance options by customizing the extent and duration. This tailored approach ensures a personalized experience, supporting the aspirations of emerging small businesses seeking flexibility and autonomy.
Lukango's founding vision was to champion and safeguard the ambitions of fledgling enterprises, reflecting the founders' own desire for freedom in work and life. This commitment to empowering entrepreneurs has been recognized through awards, such as CEO Joanne Safo's £20k grant from the Black Girl Fest (BGF) Launchpad Programme.
Better Agency
Better Agency is a software platform tailored toward insurance agents. It offers an advanced, user-friendly tool for marketing, prospecting, sales, and customer retention. The tool integrates a sales-driven AMS (application management service), powerful CRM, user-friendly comparative rater, and speedy proposals into a single system. The company specializes in using AI to deliver automated, real-time policy writing and customer support capabilities.
"Better Agency is dedicated to helping independent agents maximize efficiency and grow their sales. Agency Success is at the center of everything we do, and helping agencies issue $1 Billion in new business premiums by 2024." - Will Shaw, Better Agency founder and CEO
In 2022, the Arizona-based insurance software company acquired Neoteric Agent, a video proposal creation tool for insurance agents. This acquisition further solidifies Better Agency's commitment to solve challenges facing insurance professionals.
Stere
Stere, a digital insurance ecosystem, facilitates capacity sourcing for business insurance and reinsurance solutions. Its capacity marketplace offers local and global options, while a comprehensive API library enables partners, insurtech businesses, and MGAs to access potential channels for insurance programs. Stere empowers businesses with full-stack infrastructure, digital platforms, and data analytics. Its AI-driven software optimizes worksite insurance management by identifying trends and recommending tailored employee benefit plans.
"The launch of Stere equips program owners with a superior selection engine, pairing human intuition with well-designed technology to increase success rates and speed-to-market, while creating growth opportunities for capacity providers. Stere's program placement platform, Stere P3, tackles the capacity sourcing challenges I experienced firsthand in my previous roles, and that the hardening market has now intensified." - Dogan Kaleli, Stere founder and CEO
As of June 2022, Stere expanded their insurance operations to Latin America, reinforcing its global commitment to insurance transformation.
Steadily
Steadily, a top-rated renters insurance company, offers a broad range of fast and affordable coverage tailored to rental property owners' needs. Utilizing AI-based financial protection services, the platform crafts personalized plans that consider user goals, budget concerns, and preferences, while providing real-time advice and financial management tools. Designed for self-service, Steadily prioritizes customer experience at every touchpoint.
"As landlords ourselves, we understand the unique needs of rental property owners, and have built a team of specialists whose core focus is serving the 17 million individual landlords across the US. From our knowledgeable sales agents, to our engineering team and UI designers, everyone at Steadily is an expert in their field" - Darren Nix, founder and President
In 2022, Steadily entered a partnership with TurboTenant, a leading property management and accounting software trusted by over 440,000 landlords across the US. This integration complements TurboTenant's robust suite of tools, including marketing, rental applications, lease agreements, rent payments, and expense tracking, further streamlining landlord finances.
EvolutionIQ
EvolutionIQ's mission is to enhance the lives of injured and disabled workers, facilitating their return to the workforce while saving billions in unnecessary costs for global economies. This digital insurance company focuses on transforming the health insurance and disability insurance sectors by offering claims guidance solutions.
The EvolutionIQ platform harnesses the potential of analytics, predictive modeling, mobile technology, cloud computing, and big data insights combined with AI. This approach aims to seamlessly integrate non-traditional data sources, such as social media content and internal system logs, with conventional databases like financial systems and customer case histories.
Sensible Weather
As a climate technology company, Sensible Weather strives to equip individuals with a better understanding of weather patterns while reducing associated risks. Their diverse team, comprising climate scientists, technologists, and designers, collaborates to create the pioneering concept of Weather Guarantee, offering protection against the unpredictability of weather conditions. It's the first in a series of products developed on Sensible Weather's advanced climate engine—a powerful platform for data analysis and risk assessment—aimed at addressing the expansive climate insurance market.
"With Weather Guarantee attach rates approaching 50% in early partner channels, we're converting at about 5x higher than traditional travel insurance." - Nick Cavanaugh, Ph.D., founder and CEO of Sensible Weather
Companjon
Total funding:

€200 million

($218.3 million)

Headquarters: Dublin, Ireland
Year founded: 2020
Companjon supports the insurance industry across Europe with its automated claims management software powered by machine learning algorithms. These tools streamline manual processes, such as document verification and identity checks, enhancing speed without compromising the security or accuracy of sensitive information. By employing event-driven interactions (EDI) throughout the customer journey, Companjon helps online businesses and booking providers stand out from competitors and generate revenue through tailored insurance products for digital-savvy customers.
"I said to myself, if we could build and offer insurance solutions that are engaging, event-driven and fully digital, we could make an impact on how people view and experience insurance." - Matthias Naumann, Chief Executive Officer
The company boasts a 100% cloud-based technology capable of processing 32,000 policies per second, offering customizable product design and seamless connectivity with third party data sources. Companjon's unique position as a licensed and regulated digital insurer enables it to act as both underwriter and broker. In 2023, Companjon announced its partnership with bunq, one of the leading EU neobanks.
Insurtech: the inevitable digital acceleration
The insurance industry continues to evolve, driven by innovative startups that leverage cutting edge technology and revolutionary ideas.
The companies on our list have seized the opportunity to fill the void left by traditional insurers, offering personalized, efficient, and transparent services to businesses and consumers. Thanks to their hard work, the future of the insurtech industry looks promising.