The Benefits of Working With a Development Consulting Agency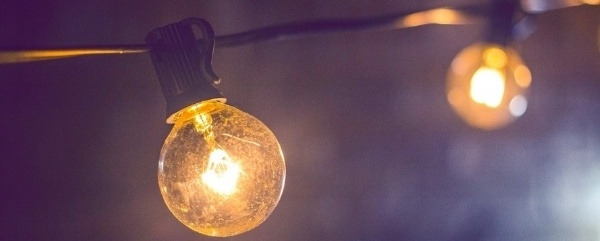 Many product owners, especially in enterprise-level businesses, have at some point considered hiring a development consulting agency. Before making the final decision, they usually take into consideration hiring freelancers or building an in-house dev team. In this article, we would like to demonstrate what benefits working with an agency can bring you. We firmly believe that when you adopt a team approach from the very start of a project, it can enormously boost the project's future success.

Not feeling the difference will make a difference

Working with an external consulting agency should feel like working with an in-house development team. Even if you work across borders or time zones, agencies operate as if they were based just around the corner, and don't treat the distance as an obstacle. First of all, developers usually communicate via e-mail or Slack anyway. They prefer asynchronous communication because frequent face-to-face conversations would make it impossible for them to focus. Secondly, many developers would rather work remotely – they appreciate the fact that they don't need to waste time on the everyday commute. Thirdly, you don't really have to worry about time zones – you and your agency will have work overlaps, and the agency will plan the progress well in advance. Since most agencies encourage flexible working hours, it is more than likely that developers will adjust to your schedule, even if you operate in a different time zone.
Stronger team = faster and more reliable development
As we explained in one of the previous articles, software development is definitely a team sport. Working with a development consulting agency doesn't only mean that you hire developers. You get a coherent team, including a designer, your own project manager and a quality assurance specialist. An agency will bring you a full set of professionals who have already worked together and have a battle-tested communication system. An agency will also always have a backup if anything unexpected happens or someone gets sick. The project continuity will never be disrupted, because another employee will immediately swoop in and cover for the absentee. What makes it possible is the peer code review process, thanks to which always more than one person is familiar with the code. More people being familiar with the code doesn't only help when something crops up, it also allows you to scale your project up or down quickly in response to your current needs.
Shared processes, shared knowledge and shared experience
An agency always runs many projects at the same time, which means they use efficient processes, tested and improved on previous projects (over 150 of them in the case of Netguru). Freelancers, on the other hand, usually work on the basis of ad hoc solutions. While groups of freelancers might treat it as a nice-to-have feature, an agency simply has to have it to thrive in the very competitive market. The flow offered by an agency has to be 100%-reliable so that it enables a fast kick-off of the project.
The agencies also tend to be extremely flexible – even if you have an in-house team and want to hire an agency to scale up faster, the agency should be willing to work according to your processes. Agency's production process has to be fully transparent – clients should be able to use Slack to speak not only with the project manager but also with developers themselves. Clients need to be able to see the repo and control the velocity of the project at any time.
All tools included
Apart from developers, developing software requires many tools, such as Jira, whose cost can even amount to over $1,000/month. When you hire an agency, you will never be additionally charged for the tools used in your product's development. Money saved = money earned. You will also save the time you would have to spend on learning how to use all those tools – your development team will know the tools through and through.
Take full control over your scope and budget
Weekly sprints show a comprehensive picture of you where you are with the project. Taking advantage of this, you can decide to add need extra talent on your team, or, alternatively, scale down, whenever your situation compels you to do so. Most importantly, it is YOU who always have the control over your product, not some external partner.
Summing up
Successful product development is more than just outsourcing it. It is about finding a real tech partner, whose interest will align with yours. Such partner will help you integrate your teams until they become one, which will prepare you to overcome your challenges and meet your goals on time and within budget. Agencies understand that their client's success is their success too, and they will do everything they can to make this success a reality.