London's Top 10 Greentech Companies to Follow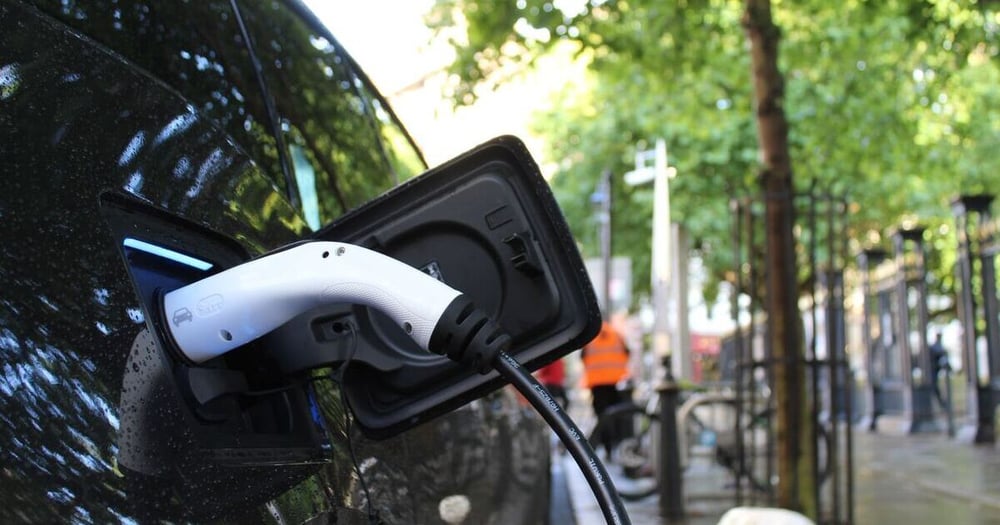 Last year, London-based climatetech companies raised $3.2 billion in funding. The capital is the second- best startup hub globally and leads the European ranking of the number of green startups per tech hub.
Let's take a look at some of the most prominent startups in the city and see how they're working to change our planet for the better.
SEABOUND
Founded Date: 2021
Total funding amount: $4.4 million
Industry: Sea Transportation
Mission: Capturing and recycling the shipping industry's carbon emissions.
According to the UNCTAD report, marine transportation is not only a primary method for global trade but also a significant source of air pollution. Seabound's team developed a technology that would lower freighters' carbon footprint: onboard emission traps. According to the startup, these traps can absorb up to 95% of produced carbon dioxide and thus stop it from entering the atmosphere. Then, once the ship reaches its designated port, the CO2 can be transported from the ship, stored, or re-used for other purposes.
Seabound is one of the startups supported by Unreasonable Impact and its co-founders, Alisha Fredriksson and Roujia Wen, were recently listed in the European Forbes 30 Under 30 Social Impact category.
CLIMATE X
Founded Date: 2020
Total funding amount: $5.4 million
Industry: Financial services
Mission: Notifying organizations about the potential risks caused by extreme weather events.
Spectra is Climate X's risk analytics platform, designed to assess the probability and impact of extreme weather phenomena caused by climate change in a specific location. By using 360-view models powered by AI, the startup is able to reach up to 95% accuracy in climate-risk evaluations up to the year 2100. Spectra can analyze an organization's portfolio and risk-rate it, providing businesses with data to build forward-looking strategies or to project their potential financial losses.
CONNECT EARTH
Founded Date: 2021
Total funding amount: $5.6 million
Industry: Carbon emissions reduction
Mission: Providing easy access to carbon emission data within the finance sector.
Connect Earth's goal is the decarbonization of financial institutions. They provide a variety of products aimed at facilitating access to environmental data and promoting carbon footprint awareness across the sector. One of them is Connect Insights, a carbon-tracking API solution for banking apps. According to a CDP report, emissions from activities such as investments or lendings can be as much as 700 times greater than banks' direct emissions. Connect Insights assesses the environmental impact of each individual transaction within a banking app and presents it to the user. As a result, customers can easily evaluate if they are making climate-change-conscious choices.
CARBON RE
Founded Date: 2020
Total funding amount: $4.8 million
Industry: Carbon emissions reduction
Mission: Lowering production plants' carbon emissions through AI optimization.
Over 4 billion tons of cement have been produced each year since 2013, making the cement industry responsible for approximately 8% of global carbon emissions. Carbon Re developed the Delta Zero software platform that employs state-of-the-art deep reinforcement learning AI to reduce this percentage. The platform creates a "digital twin" of an already existing plant where intelligent agents can learn and optimize the facility's performance. As a result, Delta Zero's AI generates almost real-time optimization recommendations (such as adjusting fan speeds) that can be directly implemented at the plant. In addition to the cement industry, Carbon Re is branching out its technology to the steel and glass industries.
BIOHM
Founded Date: 2016
Total funding amount: $7.5 million
Industry: Biotechnology
Mission: Developing bio-based materials and sustainable construction systems.
Is it possible to build sustainable properties that are easily reconfigurable and transportable using high-quality materials? According to the Biohm team, that's the future of construction and they're already working on making it a reality. Biohm is a bio-manufacturing company focused on the development of two types of advanced, bio-based building materials. One of them is made of mycelium, the vegetative part of fungus, and the second one "Orb" is sourced from landfill waste. Mycelium outperforms plastic-based materials in terms of thermal and acoustic insulation and it's significantly less flammable. Orb is air-permeable, moisture-resistance, and… highly-versatile! The startup has recently produced lampshades from orange-peel-waste-made Orb.
HOXTON FARMS
Founded Date: 2020
Total funding amount: $22.2 million
Industry: Biotechnology
Mission: Producing cruelty-free fat with authentic taste.
Animal fat is one of the key components of meat taste, according to a recent study. Hoxton Farms' goal is to keep the taste but harm no animals. The startup integrated computational biology (biology and mathematical models) with tissue engineering to produce cruelty-free fat that tastes like the real thing.
The process starts with a simulation: Hoxton Farms first creates a "digital twin" of the raw input which helps them to improve process cost-efficiency and performance. Then, the company extracts stem cells from a living animal through a harmless biopsy – that's the end of an animal's involvement in the process. Once the initial cells are ready, Hoxton Farms either freezes them or grows them in cultivators.
MCJ Collection, one of the startup's main investors, points out the importance of Hoxton Farms' scaling-up plan: instead of relying on costly, conventional bioreactors, they are ready to expand through software and automation.
MULTUS
Founded Date: 2019
Total funding amount: $9.6 million
Industry: Biotechnology
Mission: Producing affordable and animal-free cultivated meat ingredients.
Over 15% of all global greenhouse gasses come from raising livestock. Lab-grown meat is a significantly more sustainable alternative; it's expected that by 2040, 60% of meat will come from this source. Multus combines data science and automation to grow sustainable and affordable protein that is animal-free. They have also developed a growth medium for mammalian cells, and both of their products are prepared to be scaled up for industrial usage. The startup doesn't produce the end product though; they only sell the key ingredients. Thanks to this, companies interested in producing alternative meat can outsource Multus products without having to invest in their own labs. According to the startup's co-founder and CEO Cai Linton, this cooperation model works toward decreasing the cost of the final product.
ODDBOX
Founded Date: 2016
Total funding amount: $6.9 million
Industry: Foods waste management
Mission: Lowering food waste by distributing typically not-fit-for-sale fresh products.
Oddbox is a subscription service that delivers fresh fruit and vegetables from local growers around the UK. Their products wouldn't typically find their way to the regular market. Why? Either because of the appearance (too small, too ugly, too wonky) or because of an overproduction.
Filling boxes with fresh products isn't the only way Oddbox fights food waste. One recent example of the startup's commitment was its support for a Kent-based apple grower in handling apple overproduction. Instead of being sent to a landfill, almost seven tons of these apples became Oddbox's first-ever juice. The startup is a certified B Corp, and according to the latest Do Good Report they have already rescued over 3,500 tons of food and aim to save 90,000 tons by 2026.
FLEXSEA
Founded Date: 2020
Total funding amount: Undisclosed
Industry: Recycling
Mission: Producing fully compostable and biodegradable packaging.
FlexSea turns seaweed into fully-home-compostable packaging of the future. Their biopolymer material is infinitely recyclable, can be made just as cost-efficiently as many plastics... and it's even edible! It can take up to a few hundred years for plastic to decompose; FlexSea's main goal is to produce packaging that lasts for only as long as it's needed. What's important is that seaweed can be sustainably sourced – it only requires sunlight and marine nutrients to grow so its farming is considered one of the more environmentally-friendly agricultural practices.
SAFI
FORMERLY: TRUECIRCLE
Founded Date: 2021
Total funding amount: $5.5 million
Industry: Recycling
Mission: Improving the recycling industry's efficiency.
TrueCircle call themselves a "gamechanger for the recycling industry." The company has developed an AI technology that enables recycling facilities to improve their efficiency, sales, and recover even more materials than before.
How does it work in practice? TrueCircle's industrial cameras monitor all objects going through the conveyor belts in the facility. Then, artificial intelligence analyzes the footage in real time and provides information directly to a dashboard report. As a result, plant personnel can closely track the quality of the processed material to ensure that it meets their standards. TrueCircle's data can then be used by the facility to support their pricing strategy and presented to buyers so they can make informed purchasing decisions.
London-based startups are choosing green
Lowering carbon emissions and introducing environmentally friendly practices is essential for mitigating the impacts of climate change. Cleantech startups are working on developing innovative solutions to address environmental challenges and create a sustainable future for our planet. At Netguru, we're more than excited to see their visions being introduced step by step into reality.