10 Nordic Climate Tech Startups to Watch in 2023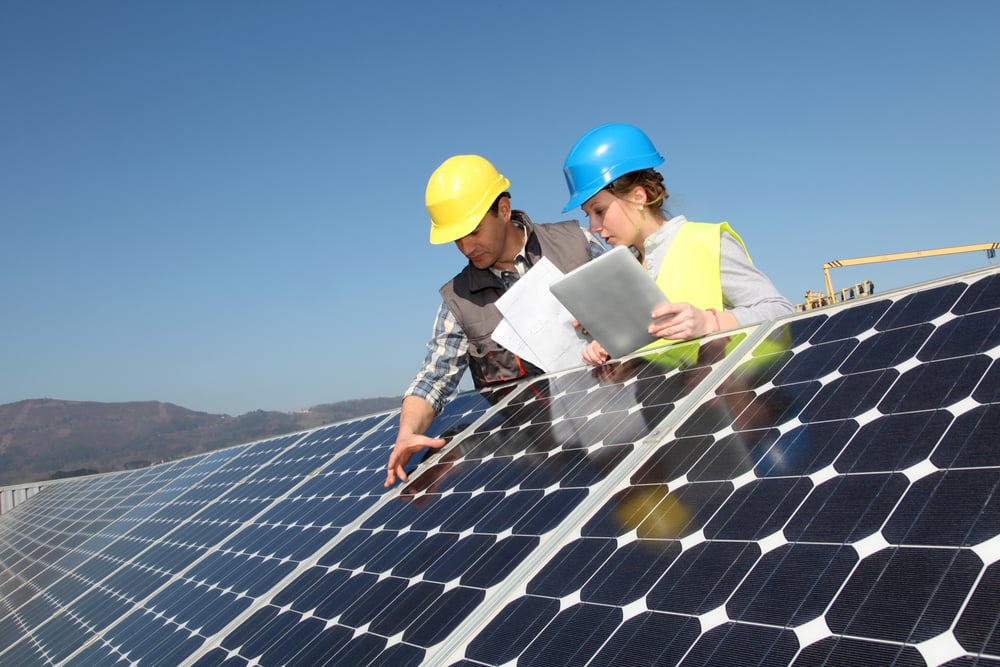 Nordic companies were recognized not only as frontrunners in combating climate change but also acknowledged for their potential in establishing "a Nordic Silicon Valley of sustainability."
The region is also set as the European leader in moving towards achieving climate neutrality.
I have selected ten startups from across Sweden, Norway, Finland, and Denmark to see how they address climate change issues with cutting-edge technologies. Keep on reading to learn which environmental challenges these climate tech companies tackle.
CLIMATEVIEW
Founded Date: 2018
Total funding amount: $15.1 million
Industry: Carbon emissions reduction
Mission: Helping cities achieve climate neutrality through software implementation
According to the United Nations, over 75% of carbon emissions are produced by cities. ClimateView offers an all-in-one platform, ClimateOs, to lower this share. How does it work? ClimateOs enables cities to manage their CO2 emissions, build transition plans, and identify valuable opportunities, all to achieve their net-zero goals.
Thanks to its holistic approach, the platform is convenient and also cost and time efficient. ClimateView's team leverages already existing data, such as national statistics, to develop their initial models. These models, combined with the company's expertise, facilitate cities in making climate-driven decisions quickly and accurately.
NORSJÓR
Founded Date: 2021
Total funding amount: $120,000
Industry: Transportation
Mission: Removing biofouling from hulls with laser technology
Norsjór develops an advanced radiation technology to remove biofouling from ships' hulls. According to the startup, the additional weight of biofoul can raise ships' fuel emissions by at least an additional 25%. Norsjor's pulsating fiber lasers are able to remove it with no damage either to the ship or to marine life.
As a result, this technology improves a ship's efficiency (no additional weight on it to slow it down) and lowers its GHG emissions (the ship doesn't need as much fuel to keep its intended speed) while protecting the marine ecosystem. As the lasers can be used on any surface, the startup is ready to scale up to other industries as well.
VOLTA TRUCKS
Founded Date: 2019
Total funding amount: $61.9 million
Industry: Transportation
Mission: Constructing electric trucks as a step towards the decarbonization of transport
Sustainability, safety, and drivers' work satisfaction are at the center of Volta Truck's attention. Their trucks are zero carbon emission, noise-pollution free, and also constructed to prevent traffic accidents. A significant change introduced in their trucks is the placement of the driver's seat. Instead of sitting at the side as in usual vehicles, Volta Trucks' drivers are placed in the middle of the cabin so their line-of-sight increases.
The startup provides the Truck as a Service system, meaning that they not only produce vehicles but also provide the entire infrastructure for their maintenance. This includes, among others: installation of chargers, insurance, and crew training, all bundled together for a monthly fee. In June 2023, accompanied by the Mayor of London, Sadiq Khan, the Stockholm-based startup opened their first UK-based facility.
SOLAR FOODS
Founded Date: 2017
Total funding amount: $12 million
Industry: Foodtech
Mission: Developing a sustainable and cruelty-free protein
Solar Foods are on a mission to change food production as we know it. The startup turns a single microbe into a protein powder, by, well... in essence, placing it in a bioreactor and then feeding it with water, air, and electricity. On top of that, they add some growth mediums to improve its nutritional value, dry the product out, and voilà! Their Solein, a single-cell protein, is ready.
But where does the microbe come from? The startup's team hand-picks the samples directly from natural environments such as swamps. Then, they check which sample has the most complex organisms in it – these will be grown and multiplied in the lab until they are ready to be transferred to the bioreactor. Solar Foods recently held their first taste test in Singapore, where Solein was used as an egg replacement.
ZERONORTH
Founded Date: 2020
Total funding amount: $53.3 million
Industry: Carbon emissions reduction
Mission: Reducing shipping emissions through software for marine operations
ZeroNorth introduced a platform that makes shipping more sustainable. Last year, the startup's technology stopped over 440,000 tons of CO2 from being emitted into the atmosphere. The platform enables vessel owners to lower their CO2 emissions while increasing efficiency and profits. How?
ZeroNorth utilizes advanced algorithms to generate a range of personalized recommendations, such as voyage optimization. This specific feature analyzes the type of ship, purpose of the voyage, and its gas emission levels to prepare the most optimal and eco-friendly route. Then, data is combined with insights from maritime experts. As a result, ZeroNorth provides the most accurate ways to reduce shipping CO2 emissions while upholding client profitability.
LUN
Founded Date: 2021
Total funding amount: $10.3 million
Industry: Renewable energy
Mission: Making the heat pump installation process more efficient and accessible
It's estimated that by 2030, heat pumps can mitigate as much as 500 million tons of CO2 emissions. That's equivalent to the current annual carbon dioxide emissions of all the cars in Europe.
Lun wants to help to solve the energy crisis by providing a platform that connects heat pump installers with potential clients. Their platform makes the switch to renewable energy sources easier for both parties. First, installers can focus on the process itself instead of looking for potential clients: Lun does that for them. Likewise, according to the startup, their technology makes it possible for customers to receive individual installation plans as quickly as within five minutes.
GREENELY
Founded Date: 2014
Total funding amount: $10.3 million
Industry: Energy management
Mission: Decreasing individual CO2 emissions by tracking energy consumption
Greenely is on a mission to decrease individual energy consumption – effortlessly. The startup developed an app that tracks and analyzes your energy-connected behaviors and provides personalized feedback. Within it you can sync your car, solar panels, or home heating system to perform as efficiently as possible. For example, the app automatically charges your car during the cheapest electricity hours as per your energy contract.
In June 2023, Greenely launched Greenely Charge – a project that connects individual charging boxes to their Virtual Power Plant system. As a result, the grid of chargers provides a stable electricity supply for the entire system and can act as an additional source of income for owners.
OTOVO
Founded Date: 2016
Total funding amount: $204 million
Industry: Renewable energy
Mission: Popularizing solar panel installations by granting easy access to their purchase
Otovo's goal is to make buying and installing solar systems easy and affordable. It's a marketplace, currently operating in 13 European countries, that connects customers with solar panel installers. They rely on user-friendly software (which includes a website and mobile app) to make the process run smoothly from start to finish. In the first quarter of 2023, the startup reached an all-time high number of installations, with almost 3,000 installations completed during the quarter.
INFOTILES
Founded Date: 2016
Total funding amount: $3.4 million
Industry: Water management
Mission: Providing water management and water sustainability software services
Over 20% of the world's global population is exposed to flood risk. Proper water management and accurate flooding warning systems can be key ways to address the issue. InfoTiles has built a digital analytics platform that supports public utilities in doing so. The technology includes features such as continuous monitoring of the city's water usage, locating and dealing with infrastructure issues such as leaks, and providing flooding risk alerts.
One example of the platform's real-life performance comes from Norway. The startup teamed up with Norwegian city, Lillestrøm, to construct an individual flooding warning system for the Leira River. The Leira was not a part of the national warning system as the river was too small to be included. However, it still posed a flood risk to nearby residents and had previously damaged the city's infrastructure. InfoTiles used machine learning to forecast the river levels and, as a result, provided the city with their own flood warning system.
AGREENA
Founded Date: 2018
Total funding amount: $50.2 million
Industry: Agtech
Mission: Supporting farmers in their transition to regenerative agricultural practices
Agreena offers support to farmers who are interested in adopting regenerative land cultivation practices. The startup issues carbon certificates that not only confirm farmers' environmentally friendly practices but also serve as an additional source of their income. Agreena partners with supply chains, carbon programs, and public institutions to expand their initiative. The company uses MRV (Measurement, Reporting, and Verification) technology, big data, and machine learning to locate the opportunities and challenges of individual crops.
Nordic startups are embracing sustainable practices
Nordic countries, especially with their ambitious carbon neutrality targets, are continuously growing hubs for greentech startups. Companies from the region address various environmental issues and advocate for more sustainable practices to be widely adopted – now. I look forward to seeing how these startups will change our planet for the better.