9 Thriving Climate Tech Unicorns to Watch in 2023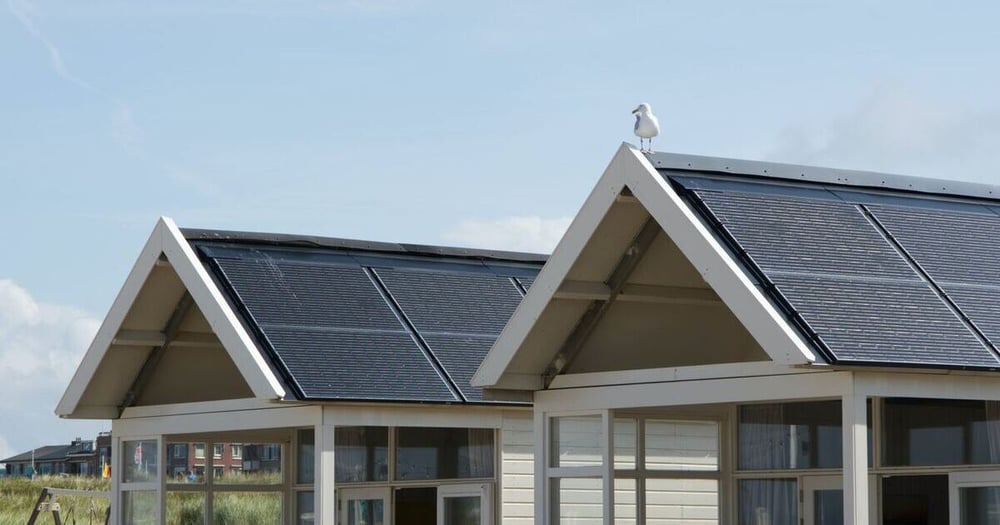 In recent years, the greentech space has seen tremendous growth, with investments pouring into companies focused on tackling climate change and promoting sustainability. This expansion has led to the rise of numerous climate tech unicorns.
Out of 83 climate tech unicorns around the world who are now collectively valued at $180+ billion, we picked nine that are trailblazing in the overlapping space between impact and growth.
Northvolt
Headquarters: Stockholm, Sweden
Founded Date: 2016
Valuation: $11.8 billion
Industry: Energy
Mission: Deliver batteries with an 80% lower carbon footprint
Northvolt is focused on producing high-quality lithium-ion batteries for electric vehicles and energy storage systems. Their cutting-edge technology and environmentally friendly production methods have made them a leader in the battery industry. The company has committed to producing new cells with 50% recycled batteries and has a target to reduce 90% of their carbon footprint by 2030 through harnessing clean energy.
Octopus Energy
Headquarters: London, United Kingdom
Founded Date: 2015
Valuation: $5 billion
Industry: Energy
Mission: Make energy fair, clean, and simple for all using technology
Octopus Energy is a renewable energy supplier, offering affordable and sustainable energy solutions to customers. The company currently powers more than 5 million homes and businesses in the UK with award-winning 100% green electricity. Their network includes energy production with 400+ green generators, energy services, Octopus Electric Vehicles, a research hub devoted to advancing the world's low carbon energy transition, and a proprietary technology platform, Kraken, that enables seamless energy management and efficient grid integration.
Climeworks
Headquarters: Zurich, Switzerland
Founded Date: 2009
Valuation: $2.2 billion
Industry: Carbon emissions reduction
Mission: Remove CO2 from the air to combat climate change
Climeworks has been at the forefront of developing direct air capture technology (DAC), which is a critical tool for mitigating the effects of climate change. Their innovative DAC technology captures CO2 directly from the atmosphere and then either stores it underground or repurposes it for various industries. Through partnerships with companies such as Audi, Climeworks has been able to demonstrate the feasibility of DAC technology as a way to reduce carbon emissions and promote sustainable practices.
Infarm
Headquarters: TBA, Previous: Berlin, Germany
Founded Date: 2013
Valuation: $1 billion
Industry: Agriculture
Mission: Build a sustainable, efficient, and decentralized food system
Infarm is revolutionizing urban farming by developing modular, vertical farming systems that can be installed in supermarkets, restaurants, and warehouses. Their technology enables the growth of fresh, pesticide-free produce with minimal environmental impact. By collecting data on plant growth and environmental conditions, Infarm is able to optimize their systems for maximum efficiency and productivity. This includes adjusting lighting, temperature, and humidity levels to create the ideal growing conditions for each plant.
Volocopter
Headquarters: Bruchsal, Germany
Founded Date: 2011
Valuation: $1.7 billion
Industry: Air mobility
Mission: Transform urban mobility with safe, sustainable, and accessible air taxis
Volocopter is a leading company in the field of electric air taxis, with a mission to transform urban transportation by providing a fast, eco-friendly, and convenient transportation option. Their innovative, emission-free aircraft offer a promising solution to the challenges of urban mobility, helping to reduce congestion and emissions in cities while providing a new level of convenience and comfort to commuters. Volocopter has developed partnerships with a range of companies, including Daimler and Intel, to further advance their technology and bring their electric air taxis to market. The company has also received significant investment from leading venture capital firms, demonstrating the growing interest in and potential of this new field.
StoreDot
Headquarters: Herzliya, Israel
Founded Date: 2012
Valuation: $1.5 billion
Industry: Energy storage
Mission: Drive mass electric vehicles adoption
StoreDot is a leading company in the field of battery technology, with a mission to revolutionize the electric transportation industry by providing rapid charging solutions for electric vehicles. Their innovative approach to battery technology promises to address range and infrastructure challenges and accelerate the adoption of electric transportation. The battery technology uses proprietary small-molecule organic compounds and nano-sized silicon particles to enable rapid charging of electric vehicles. It's a major breakthrough in the field of battery technology, offering a new level of convenience and flexibility to electric vehicle owners.
Enpal
Headquarters: Berlin, Germany
Founded Date: 2017
Valuation: $1.1 billion
Industry: Solar energy
Mission: Make solar energy accessible to everyone
Enpal is a leading company in the field of solar energy, with a mission to democratize renewable energy by offering a flexible, affordable solar leasing solution for homeowners. They have partnered with a range of local installers and service providers to simplify the process of installing and maintaining solar panels, making renewable energy more accessible to a wider range of customers. Enpal has successfully deployed their end-to-end service in a range of locations, including Germany, Austria, and Switzerland, and so far has received positive feedback.
Aurora Solar
Headquarters: San Francisco, USA
Founded Date: 2013
Valuation: $3.8 billion
Industry: Solar energy
Mission: Empower solar professionals with advanced technology to design and sell solar systems more efficiently
Aurora Solar is a leading company in the field of solar energy, with a mission to simplify the solar design and sales process through the development of their cutting-edge cloud-based platform. The company has successfully integrated AI and LIDAR technology into their software, allowing for more accurate and efficient solar system designs. By using these advanced technologies, Aurora Solar is able to create highly accurate 3D models of buildings, including precise measurements of roof angles, shading, and other factors that can impact solar system performance.
OCSiAl Group
Headquarters: Luxembourg City, Luxembourg
Founded Date: 2009
Valuation: $2 billion
Industry: Raw materials
Mission: Revolutionize the way we use carbon-based materials through the production of single-wall carbon nanotubes
OCSiAl Group is a global leader in the production of single-wall carbon nanotubes, which have a wide range of applications in electronics, energy, and transportation. Their proprietary technology enables cost-effective, high-volume production of these advanced materials. Their technology represents a major breakthrough in the field of advanced materials, allowing for the production of nanotubes on a scale that was previously thought to be impossible.
The future of climate tech unicorns
Climate tech unicorns are playing a crucial role in addressing environmental challenges and promoting sustainable solutions. As investments continue to flow into this space, these nine thriving climate tech unicorns are well-positioned to lead the way in transforming industries and building a more sustainable future. Keep an eye on these innovative companies as they continue to make waves in the greentech sector in 2023 and beyond.