9 Climate Tech Trends to Follow in 2023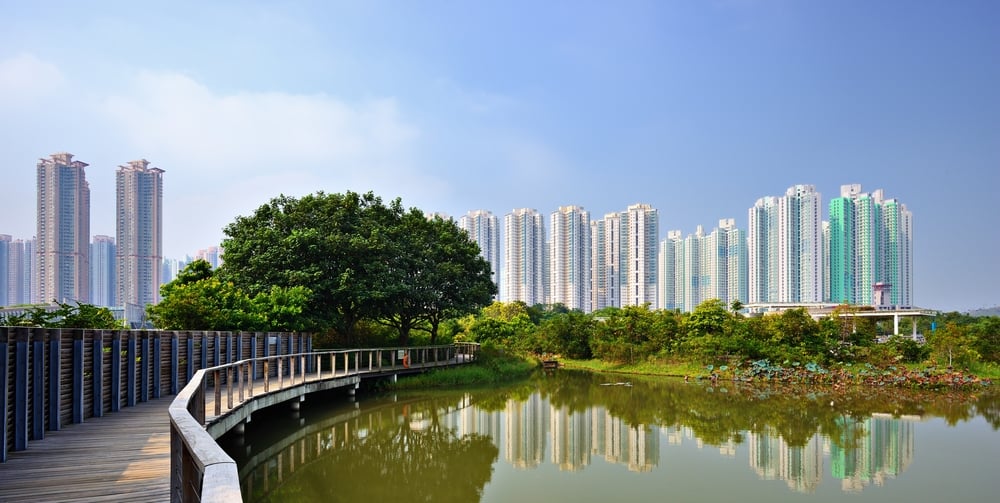 Tackling the problem of climate change will be an important part of not only our society but also businesses – whether they operate in the climate industry or not.
How can companies address environmental issues in the upcoming months?
As we move towards the second half of 2023, there are several climate tech trends that we should follow to understand how the industry is evolving and how we can contribute to a greener future.
More legislation is coming, brace yourselves!
Are you thinking of founding a climate tech company? This legislation will be your friend.
While many industries are already being regulated, we can expect even more to join in the upcoming years. We cannot fight the climate crisis without all the stakeholders on board, including governments.
To make a change, we must act together. That means that we can expect more and more global regulations touching other industries, speeding up the process of mitigating the effects of climate change.
Governments around the world are taking action to combat climate change. The European Climate Law signals a significant shift towards a climate-conscious regulatory environment in the EU. The European Green Deal strives for Europe's economy and society to become climate-neutral by 2050. In the States, the EPA is considering rulemaking proposals to address some of our nation's largest sources of both climate- and health-harming pollution.
Sectors such as transportation, oil, natural gas, and power can expect to receive the biggest amount of game-changing regulations.
What does that mean for tech? The companies will need to closely monitor and align with evolving regulations. The legislation will definitely bring some challenges but can also provide new opportunities, including substantial financial support for climate and energy projects.
For sure, future legislation will make room for compliance consultants that will support businesses in meeting regulatory goals and requirements, building an even better ground for climate tech experts.
Corporate money pours into climate tech
According to the PwC's State of Climate Tech 2022 report, more than one-quarter of all VC funding is going to climate technology. The climate tech sector has, of course, been impacted by the venture slowdown in 2023, yet it is still going strong in comparison to other industries.
Investors are increasingly focusing on technologies that have the most potential to cut emissions – which makes sense, bearing in mind countries' goals for becoming climate-neutral.
Apart from clean energy, VC is interested in carbon removal and technologies with the potential to revolutionize supply chains.
Transport and energy are leading climate tech exits
According to CTVC, an analysis of 289 climate tech exits from January 2020 to February 2023 shows climate tech exit activity has increased by 70% year-on-year in the past two years. Interestingly, 64% of those exits – conducted by 186 companies – came from the same two sectors: transport and energy.
Successful exits suggest that the market is maturing, and the investors' confidence in it is growing. It might also indicate a growing number of exits and acquisitions in the future.
Also, while the sector has noted a slowdown in the first half of the year, this seems to be more related to the overall market situation than specifically climate tech.
Carbon credits get more confusing
To offset, or not to offset, that is the question, right? Carbon credits are a popular way for companies to offset their carbon emissions without actually reducing their production.
While the idea might sound reasonable for organizations that cannot immediately meet climate goals, in reality, it's often perceived as greenwashing.
The growing distrust in the solution, the difficulty in proving actual carbon capture in the mid-term, and the bad biodiversity understanding and management will be making carbon credits less and less understandable.
Apart from this, there's also a lot of confusion when it comes to voluntary vs. compliant and REDD+ mechanisms. First of all, many have a hard time understanding the differences between them. Secondly, there's been some concerns regarding the legitimacy of the carbon credits.
Some companies have already been convicted for carbon credit scams. A recent joint investigation has actually revealed that millions of carbon credits, which should never have existed in the first place, have apparently been sold over the years.
All in all, carbon credits are hard to navigate, to say the least, and for now, it doesn't look like it's about to get much better in the future.
Biodiversity is finally in the spotlight
The 2022 Living Planet Report by WWF found an average 69% decline in global populations of mammals, fish, birds, reptiles, and amphibians since 1970. Yet, it's estimated that over half the world's total GDP (as much as $44 trillion of economic value generation) is more or less dependent on nature.
Climate change and environmental crises not only influence us as a society but also our economy. How can we change it? One of the most important parts of tackling the whole climate change problem is taking care of biodiversity.
The good news is that the startup scene seems to recognize it as more and more companies are betting on finding ways to restore Earth's biodiversity and support nature protection.
We have Single.Earth – a company that wants to mitigate climate change and biodiversity loss by introducing the world's first nature-backed currency (MERIT), Forestbase – which brings forests to the global financial markets as tradable natural assets, and Pivotal – that strives to make it financially beneficial for society to restore rather than destroy nature.
These, of course, are just some of the many upcoming biodiversity startups. In the future, we can expect even greater representation of the cause in the climate tech sector.
Low carbon manufacturing shows potential for impact
Another climate-friendly trending solution with huge potential is low-carbon manufacturing.
Minimizing the carbon footprint and environmental impact of manufacturing processes can involve a lot of different types of actions and processes, including lowering:
Greenhouse gas emissions
Energy consumption
Waste generation
Resource depletion throughout the whole manufacturing lifecycle
ABB's production hub in Xiamen is one of the examples where integrating renewable sources of energy lead to achieving as much as 50% energy decarbonization and cutting costs – becoming both an environment- and a budget-friendly change.
Apart from that, we can also expect more government initiatives like the SILC program, which supported the industry "by financing the development, demonstration, and dissemination of low-carbon technologies through EU grants."
Agtech and foodtech take the central stage
Food and agriculture are a vital part of our economy and society. Yet, in many cases, they're far from sustainable. If businesses want to meet the sustainable development goals set by the governments, they need to address the elephant in the room.
While the sector's funding went down in 2022 (after a record-breaking 2021), according to the sector experts we can still expect a bright(er) and green(er) future for agrifoodtech somewhere between 2023/2024.
Inflation, food insecurity, unpredictable weather patterns, wars – these and more make the investment in the agtech future more urgent. According to AgFunder News, more and more VCs are recognizing agrifoodtech as a key part of climate tech, and, citing Eric Archambeau from Astanor Ventures: "2023 could be the best vintage ever to invest in foodtech and agtech!"
Moreover, in spite of the recent overall fall, some sectors actually noticed significant growth. For example, regenerative and precision agriculture grew by roughly 100%. Both carbon capture & storage and methane emissions mitigation have also seen the highest rise in the last two years.
In the upcoming months and years, we can expect more news like this about Agreena – the Danish agriculture tech company – who raised $50 million in a funding round this March.
Proptech goes greener
According to the UN, nearly 40% of global carbon dioxide emissions come from the real estate sector. As much as 70% of these are produced by building operations, while the remaining 30% comes from construction.
That's where proptech (property technology) comes in, offering a new, greener approach to the future of the real estate industry.
Big market players in the industry, such as JLL, are already grabbing the opportunity by developing a more attractive portfolio of climate-tech-focused companies they've invested in, and launching a non-profit determined to mitigate climate change.
From McKinsey's report, we learn that getting the world's real estate to net zero will require $1.7 trillion every year between now and 2050. This is both a challenge and an opportunity for those who decide to tackle it.
Top talent flocks to climate tech
What will attract top talents in 2023 and beyond? The Yale Center for Business and the Environment might have found the answer.
Young talents believe companies are more or equally responsible for addressing the climate and social crises.
78% of them want to work for a company that shows "good environmental practices" and 26% wouldn't accept a job offer from an organization with "bad environmental practices" even if offered a high salary.
This means in the battle for young talents, the greener the business, the better its chances to attract good, ambitious professionals.
The future is looking green(er)
Although climate tech has noted a slowdown in 2023 (like many other sectors), it is believed rather to be an economic bump on the road, not the end of it.
Whether companies like it or not, climate change is influencing the business world as much as any other one. Consumers are taking their stance on the subject, and so are the governments, producing more and more legislation that could help slow down or, hopefully, reverse climate change.
Simply put: if businesses won't go green(er) willingly, governments will force them to.