6 Hard and Soft Skills a React Native Developer Should Have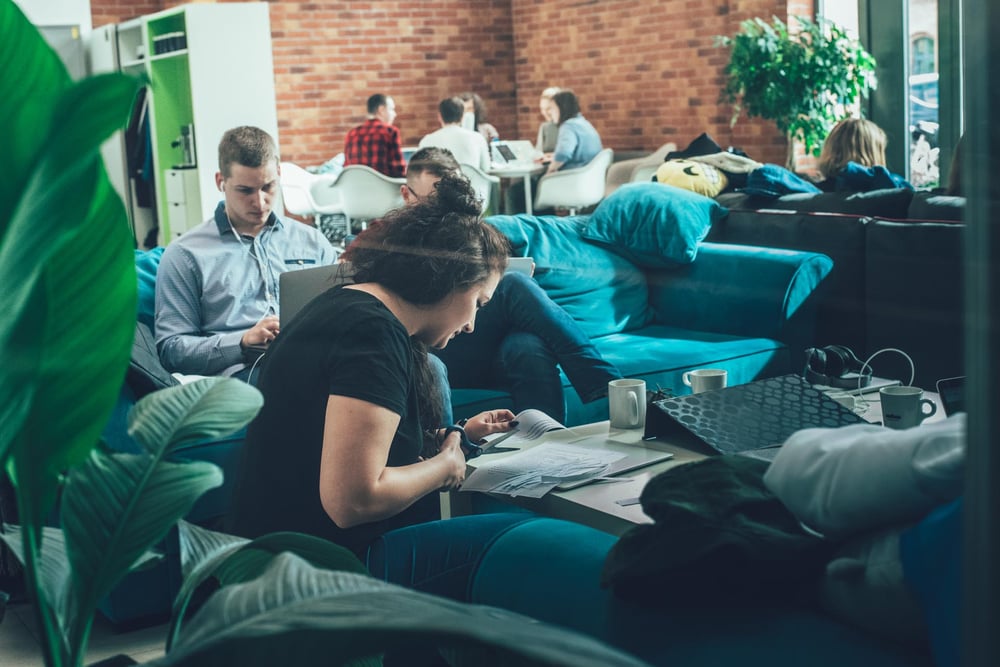 The JavaScript-based React Native framework allows you to develop a cross-platform application once, and run it on both the iOS and Android mobile platforms. But… are you able to sort the wheat from the chaff, and find the programmers who can deliver the quality you expect?
Do you know what hard and soft skills and traits the best React Native developers should have, and what to put in the job description? If your answer is no, don't worry. Here's a short crib sheet.
Firstly, let's focus on hard skills.
Hard skills will certainly let you tell the difference between a real RN expert and one that is just pretending to be a pro. Hence, let's see what they should know and why.
1. A solid knowledge of JavaScript
Knowing JavaScript inside-out is crucial to building components, creating the entire application logic and services, as well as understanding their flow.
2. A command of native iOS and Android development
Swift, Objective-C, KotlinJava… A good React developer should have the basics covered in order to make your app work, since it's sometimes necessary to use tools from the native side, too.
3. A comprehension of basic React assumptions
Being able to operate effortlessly within concepts such as JSX, Virtual DOM or component lifecycle is indispensable, so be sure to check and see whether your candidates agree with this. If not… well, just let them go.
4. A profound knowledge of handy tools and technologies…
...or at least the will to learn the ones they're not yet familiar with. Here's a list of the most essential ones:
Sentry error tracking - for real-time monitoring and fixing crashes.
Bitrise - for better workflows and increased automation.
App Center - for managing testers and beta distribution.
Redux - for managing the application's global state (it's an open-source JavaScript library).
ESLint - for checking whether the code is written in compliance with JavaScript patterns.
Jest - a zero-configuration, ready-to-use framework for testing JS code.
React Native Testing Library

-

simple and complete React Native testing utilities that encourage good testing practices.
5. The ability to keep code elegant and clear
Yes, it's not only in the fashion industry where you have to be stylish. When developers have ambitions to be the best, they need to follow the rules included in the available style guides, like the Airbnb JS Style Guide or the Google JS Style Guide.
And why is this so important? Because writing readable, consistent source code makes it a lot easier to develop and maintain the app - both in the present and the future.
6. Performance optimisation skills
The success of an app depends on smooth and fast running. That means work on an app does not finish at its launch. React Native Developer needs to know how to optimise its performance. This hard skill is about having a solid understanding of concepts of benchmarking and improving as well as finding the best and feasible solution because optimisation is not only about knowing how to code; it is more about seeing a bigger picture and having deep analytical skills.
Secondly, don't forget about all-encompassing soft skills.
While the devs' hard skills lay the foundation for getting your project off the ground, it's their soft skills that will steer it in the right direction, and help it successfully develop down the road.
The combination of these two skill sets distinguishes an excellent specialist from an entire army of average ones. But of course this pertains not only to RN developers - it's more of a universal truth.
So, let's see what traits they should possess in order to be worth hiring.
1. Great communication skills
Building an app is teamwork, so good developers should be able to communicate effectively with one another in order to avoid costly and frustrating misunderstandings and keep moving forward at the proper pace.
2. Open-mindedness
Great devs are also open to ideas and solutions proposed by others. They cannot be blinded by their own egos.
3. Lust for knowledge
They should be willing to learn new technologies as they grow, too.
4. Problem-solving approach
Making mistakes is inevitable, and the way a developer handles problems has a big impact not only on the project, but on the rest of the team as well.
5. Giving constructive feedback
Every suggestion and piece of criticism should be backed by matter-of-fact arguments. There's no room for emotions, or personal differences.
6. Team player
A React Native developer does not work alone. Coding, testing, prototyping is not done in isolation; a developer needs to cooperate with others to deliver the final product. A team of people get the things done. A good team player plays a crucial role in agile teams, where cooperation and working together on common goal is crucial to finish the sprints.
When in doubt, bet on experience
As you can see from our list of 6 hard and soft skills a React Native developer should have, your team needs someone that has a solid knowledge of JavaScript, a good commend of native iOS and Android development, a comprehension of basic React assumptions as well as must have excellent communication skills, be a team player, and show problem-solving approach.
Hiring a capable team of RN developers is not an easy task. Especially for anyone who has even the vaguest idea about development from the technical side. But you can always make a safe bet, and hire an existing team of devs instead of building one from scratch. A team with experienced members who can efficiently cooperate with each other, as well as with clients. And which already has a number of successfully deployed apps in their professional portfolio.