Innovation = a Corporation's Enemy? Join Disruption Forum by Netguru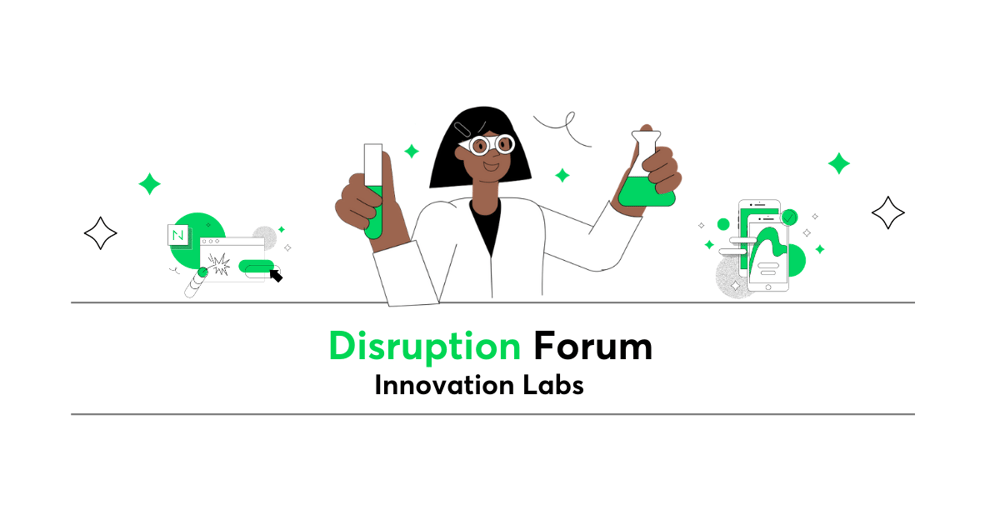 The digital consultancy Netguru will host another edition of its Disruption Forum, with a lineup full of innovation experts from such organizations as Citi Ventures, HSBC, Sanofi, Rocher, Mastercard, Rabobank, and Deutsche Bank Innovation Labs. The event will take place on 22 Oct 2020. Selected sessions will also be streamed live via social media.
How can a corporation get a startup to collaborate on bringing innovations into the company? Is it banks or fintechs that will rule the future? What's the effective way of managing innovation in healthcare?
The above are but a few questions that the experts at Disruption Forum will be asked to tackle. Disruption Forum has been a series of events for innovators, hosted by Netguru since 2017. Disruption Forum: Innovation Labs will be an exclusively online event. Registration is free and open to everyone – see the link below. Selected discussion panels will also be streamed live via Netguru's social media channels.
The lineup of this edition of Disruption Forum consists of such renowned experts as Rohit Kumar (Director of Products and Innovation at Mastercard), Katya Lobynko (Global IT Innovation – Head of Europe at Sanofi), Laura Barrabia Gil (Head of Exploration at Roche), Andrew Haarsager (Head of Retail Innovation Lab at Cartier), and Peter Collingridge (EMEA Head, D10x at Citi Ventures).
Every registered participant will have the opportunity to take part in networking and discussion sessions, and to ask questions during all the panels and sessions. We will pass selected questions to the experts on the "virtual stage".
The previous editions of Disruption Forum were joined by Revolut, N26, B Lab Europe, Delivery Hero, UBS, Danone Manifesto Ventures, Social Impact Alliance for CEE, IKEA, and many other brands and organizations.
Join us this Thursday (22 Oct 2020) from 11 am CET. You can learn more about the event and register via this link.
More information:
Rafał Sałak
tel. +48 577 595 453
press@netguru.com
About Netguru
Netguru is a consultancy, product design, and software development company founded in 2008. Netguru builds digital products that let people do things differently – offering consulting, tools and resources to companies of all shapes and sizes – to make beautifully designed digital products in a way that's fast and fits their needs.
Netguru has become one of the fastest growing companies in the EU, recognised by the Financial Times, Deloitte, and Forbes. The company has completed more than 600 projects, and has 650+ people on board working from all over the world.
Netguru cooperates primarily with companies from the UK, Germany, Switzerland, the United States as well as the United Arab Emirates. The company works with both the largest brands in the world, such as Volkswagen or IKEA, as well as fast-growing startups in the financial (Solarisbank), education (Babbel) or even robotics (Temi) industries.