Netguru Strengthens Its Consulting Strategy by Investing in Greentech and Launching Industry Units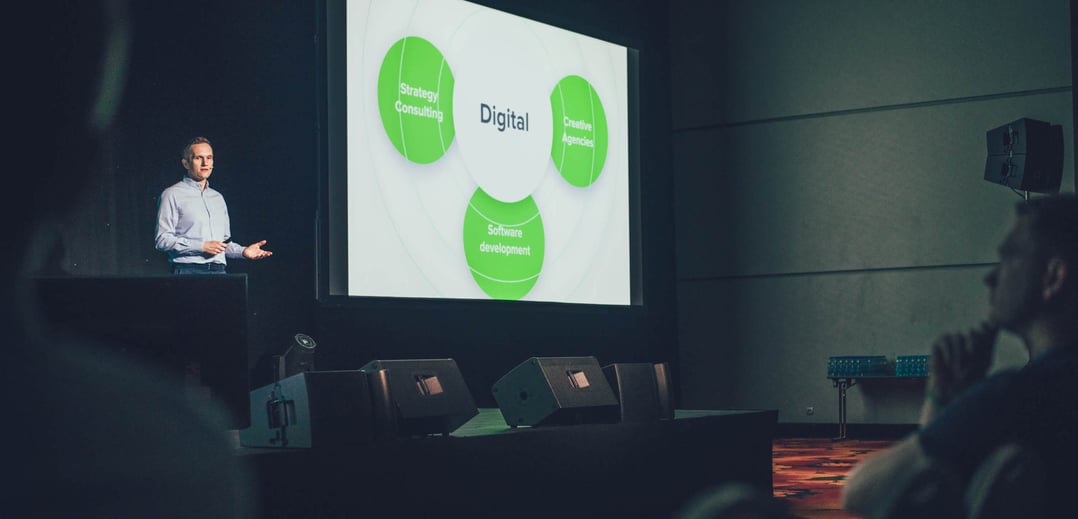 As a next step in implementing its consulting strategy, and in response to emerging trends, Netguru has announced launching new consulting units in a move that solidifies the company's leading position on the digital market and strengthens its end-to-end offering.
Starting from April 2023, Netguru will shift the traditional structure of teams to multi-competent units (Portfolios) built around clients in specific industries. The re-shaped organizational structure will consist of three Portfolios: Finance, Retail, and General with a subdivision dedicated to Greentech solutions.
"Our offering is rapidly growing and evolving as we continue to develop new services to better meet the needs of our customers,"
– said Mateusz Czajka, Chief Delivery Officer at Netguru.
"Since we are now shifting towards a more comprehensive portfolio based on industry-specific consulting and technology development, it will not only provide greater value to our customers – it will also enable us to better identify and respond to market opportunities." – he added.
Netguru on the forefront of the emerging climate technology
As part of the General portfolio, a Greentech division has been created due to the increasing demand for solutions that tackle one of our society's biggest challenges: Climate Change. It is predicted that this sector will experience rapid growth in the next decade, with the expectations of reaching nearly $75 billion by 2030.
"We see a tremendous opportunity to leverage our global reach, wide ecosystem of partners, and leading consulting capabilities to help our clients shape digital strategies towards decarbonization and other climate targets.
"Our high NPS score of 80 reflects the satisfaction among current customers – the evidence that we are on the right track in delivering exceptional value through our expanding portfolio"
– added Krzysztof Wilaszek, Head of Business Development at Netguru.