Marek Talarczyk Steps Down as Netguru CEO, Kuba Filipowski Appointed as Successor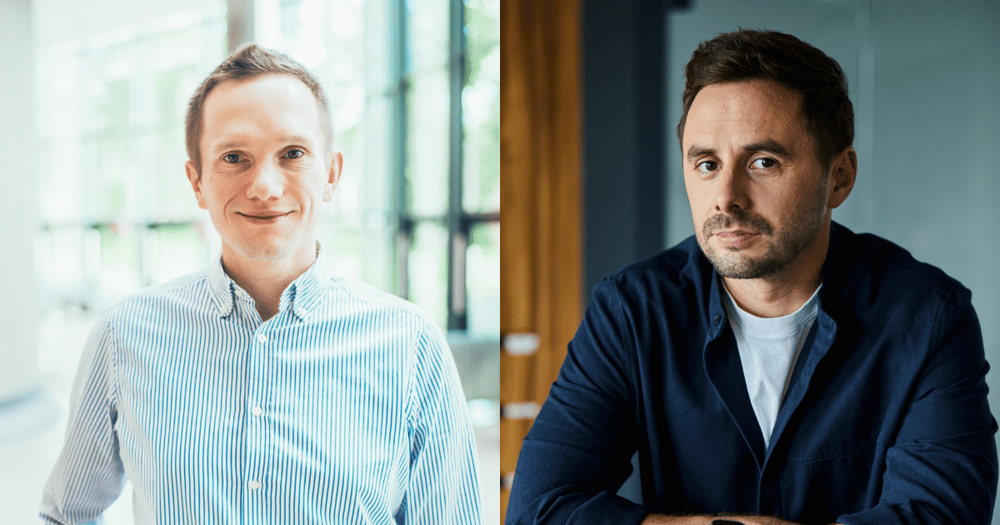 The digital acceleration company announced that its CEO, Marek Talarczyk, is stepping down due to health reasons. Kuba Filipowski, Co-Founder and Chief Strategy Officer, takes the helm.
Poznań, 30th May, 2023 -- Netguru Chief Executive Officer Marek Talarczyk has decided to leave Netguru due to health reasons. Kuba Filipowski, company Co-Founder and Chief Strategy Officer, takes over to ensure leadership succession and continuation of the previous strategy, now revised and enhanced to embrace the benefits that come with the latest generative AI revolution.
"Marek steered Netguru, our clients and our people, through the most challenging time in our history, including the Covid-19 pandemic and the recession that came afterwards. We're thankful for all his commitment, and will build on his legacy through our expansion in the technology industry," said Kuba Filipowski, the new CEO of Netguru.
Marek Talarczyk: "I wish to thank all the people who helped us make Netguru one of Europe's fastest growing digital companies. As I'm stepping down to focus on my health priorities, I have no doubts that Netguru will thrive with Kuba as the new CEO."
Kuba Filipowski co-founded Netguru in 2008 together with Wiktor Schmidt, now Executive Chairman. He contributed to the company's growth primarily by leading its business development efforts and shaping Netguru sales teams. In 2022 Kuba coordinated Netguru M&A efforts that led to strategic investments in Pilot44 and mohi.to. His Chief Strategy Officer experience ensures a full understanding of the company's situation and goals, its industry portfolios and growth scenarios. Kuba is an active angel investor in several technology startups, and an avid ambassador of AI in technology.
"We've finally reached a point where AI can solve a significant amount of the cognitive tasks that computers previously weren't great at. This opens up a vast array of new opportunities and optimizations that can make every knowledge worker more productive and effective. I am confident that Netguru will be able to deliver truly exceptional software using generative AI-based solutions. It's one of the most exciting technologies of my lifetime," adds Filipowski.
Wiktor Schmidt, who served as CEO of Netguru from 2008 to 2019, remains Executive Chairman and will continue supporting Netguru brand building, representing Netguru at major industry events, and forging new business relationships and strategic engagements.
More information:
Rafał Sałak
Communications Manager
Phone: +48 577 595 453
rafal.salak@netguru.com