Flagship Web App Redesign for Leading Email Delivery Platform
Revamping a flagship product and developing a core application for a leading email delivery platform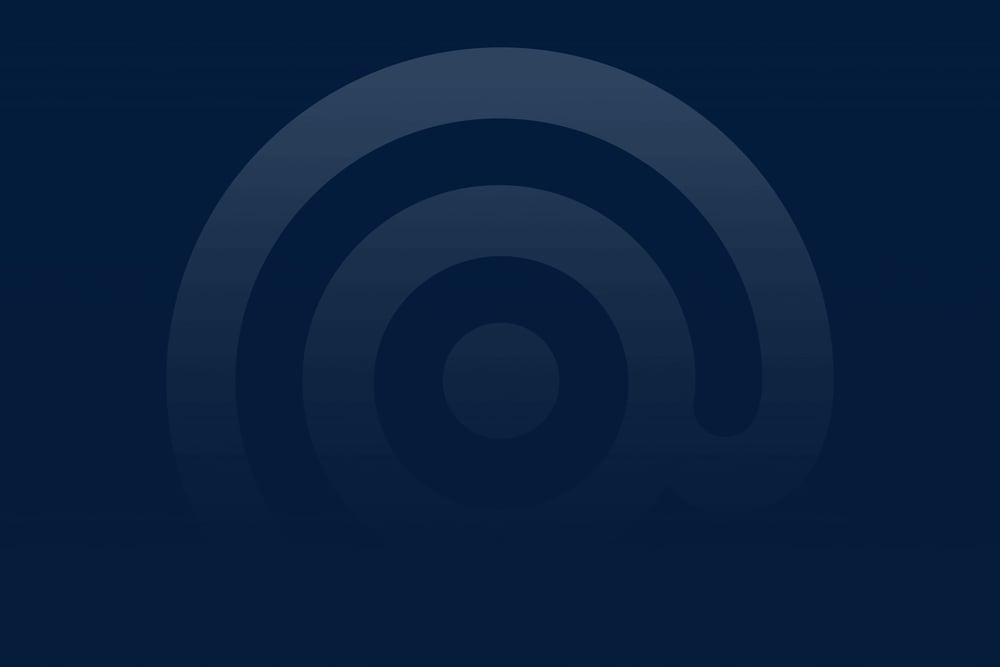 Mailgun – the leader in email delivery
Mailgun is an email delivery platform for growing businesses focused on sending transactional and marketing emails.
It's a powerful email API that enables SME and enterprise clients to send, receive, and track emails. Founded in 2010, the company headquartered in San Antonio, Texas, grew rapidly from a Y-combinator success story to a global market leader.
In 2019, Mailgun acquired one of its global competitors and provider of complementary services, the Paris-based company Mailjet. Together, they serve 290,000 clients in over 150 countries, ensuring nothing stands between their customers and the inbox.
Netguru helped Mailgun design and build its web application and expand its services from developers to marketers who can now use Mailgun directly.

Reinventing the platform to stand out in the market
In March 2019, Mailgun was approaching a significant turning point when the team started working on a redesign of its flagship web app along with its website. They needed to find a world-class product design and development team that would be able to deliver the highest quality on the competitive e-mail software market.
This was a priority for the newly-appointed Head of Product, Daniel Morris. As he had completed a successful project with Netguru at his previous company, he did not hesitate to partner with us again.
The task was to re-invent the application, build a comprehensive style guide, and a library of UI elements that would later be used to expand the product.
Mailgun wanted to reinforce their brand identity as an email platform created as a response to the lack of developer-friendly, API-based email services. Mailgun makes it simple for developers to integrate email capabilities into their apps.
The project didn't stop at the application. Mailgun's website landing pages required a fresh, revived look. The goal was to simplify the message and enrich the website with beautiful, on-brand graphics and illustrations while creating high performing and attractive calls to action.

A step-by-step process to achieve business goals
The Netguru team implemented a proven user-centric product design and development process. The first step was gathering data and information through:
Interviews with stakeholders
User feedback breakdown
Brand research
In-depth competitor analysis and benchmarking
The findings from this research in the next stage of ideation helped to generate and develop new ideas. Some of the techniques we used were:
- Problem & opportunity identification
- Mood boarding
- Idea generation
- Aesthetic direction definition
- Explorations & low-fidelity mock-ups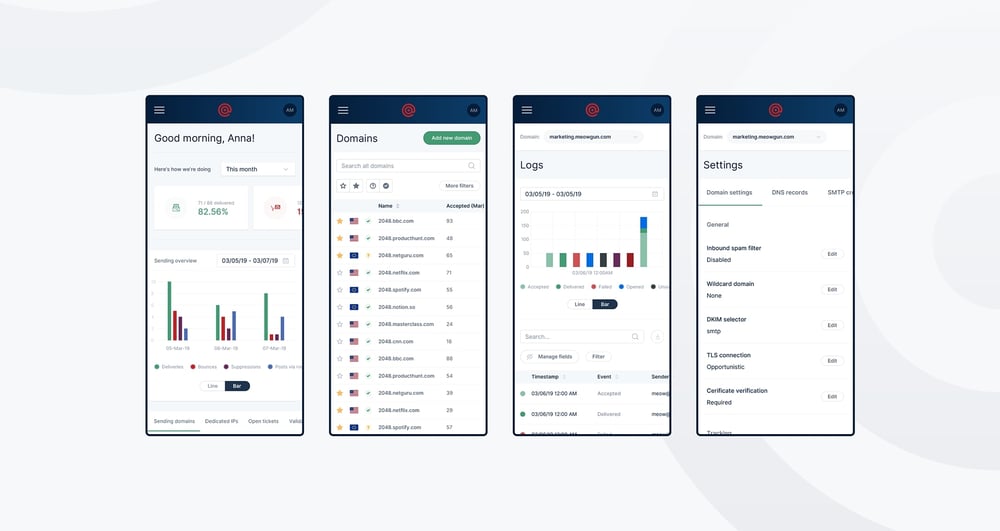 After the research and ideation, the team got down to work delivering the key elements of the project:
Information architecture
UX & UI design
Brand character through fund in-app illustrations
Prototyping
Guides & documentation
Front-end and back-end web development
Testing & continuous iterations
Netguru are relentless at aligning to your strategy and goals, bring best-in-class design thinking, and accelerate time to market without sacrificing quality.

Daniel Morris

Head of Product at Mailgun
Powerful features and stunning data visualization
The outcome of the project was a well-structured and product-oriented navigation system, and a comprehensive dashboard with the most important insights displayed.
Mailgun users operate in different legal environments, including the European Union and the United States. We designed the UI so that users can switch between the two websites and app versions effortlessly.
Netguru's illustrators created over 50 drawings to help Mailgun users resolve challenges such as rising unsubscribe rates, complex weighting report analysis, complaint or suppression management, and other important concerns.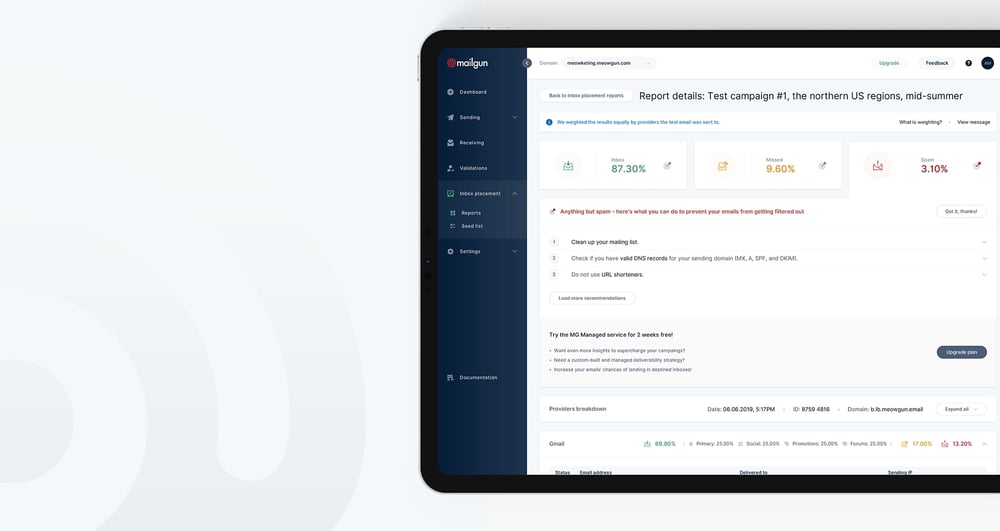 We found creative ways to deliver:
New data visualization options
Smart billing history with usage stats
Swift alert system for a more intuitive experience
An all-new control panel
New features to stay ahead of the market
Straightforward, transparent pricing plans
An easy-to-use, beautiful UI
And a new Content Management System (CMS)
After Mailgun's recent acquisition of Mailjet we will help with the integration of the two platforms, starting with building the integrations themselves and interchanging the most relevant tools.

Handling extreme time zone differences
Extreme time-zone differences can actually work to your advantage. Typically, the Mailgun team working in San Antonio gave us feedback and new requirements by the end of the day in the US. We were then able to pick up the tasks and deliver an update by the next day.
The success of the cooperation between the teams was driven by the communication and responsiveness of our developers. With short feedback loops with the client and weekly sprints, there were no delays in development. This allowed us to deliver results before the clients started work in Texas, and the cooperation was equally effective as it would have been with a team based in the same time zone.

Summary
During the development process, product timing and clear communication are very important. The creative process itself is very complex, and you shouldn't introduce more complexity by having, for instance, inefficient communication. Having designers work hand-in-hand with developers is always an advantage and is something we have a lot of experience in.
Tight cooperation has allowed us to understand Mailgun's culture and the real challenges of their core business. This knowledge made working on the application much easier for both teams – Netguru's specialists can make recommendations and improvements to the Mailgun platform as it continues to scale and acquire new users.
We look forward to our continued work together to ensure Mailgun stays the leading email delivery service globally.