Building an Online Booking System for a Travel Tech Company
Cruise booking made easy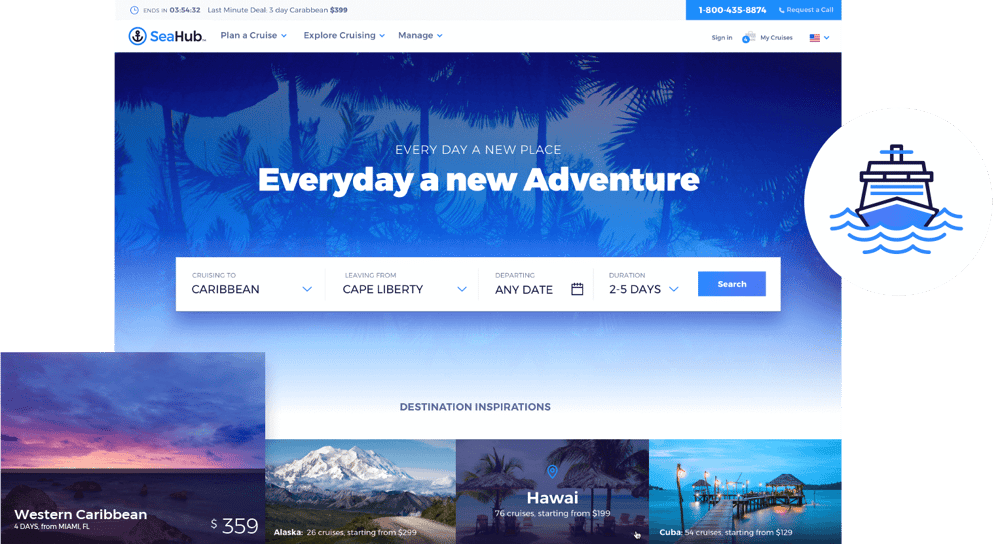 Seahub is a travel tech company that allows users to book cruises online. As the booking sector hasn't evolved in the past 10-15 years, Seahub took the challenge to revolutionise and modernise the industry using top-notch technology.
Challenge
An online system for booking cruises online needed to be built.

Old and inefficient cruise booking technologies and the ambition to

revamp the whole cruise booking sector.

Crafting and implementing responsive and intuitive user interfaces.
Process
Seahub turned to Netguru to help them with the visual part of the website. Two designers were involved in the project on a full-time basis. Their main job was to translate the client's vision into delightful user interfaces.
Creating an appealing logo and other visual brand elements.

Designing user interfaces for the cruise booking website.

Using top designing tools to provide the best possible outcome.
Results
Cooperation between Netguru's product design and the in-house development team at Seahub went smoothly, and the client could quickly release the product on the market.
Fully functional cruise booking system introduced within less than six months.

For now, the development team can work on modernising the sector by solving major problems with the outdated technology.

The company is on the path to becoming the leader in the cruise booking industry.
Numbers
1 month to design a web app