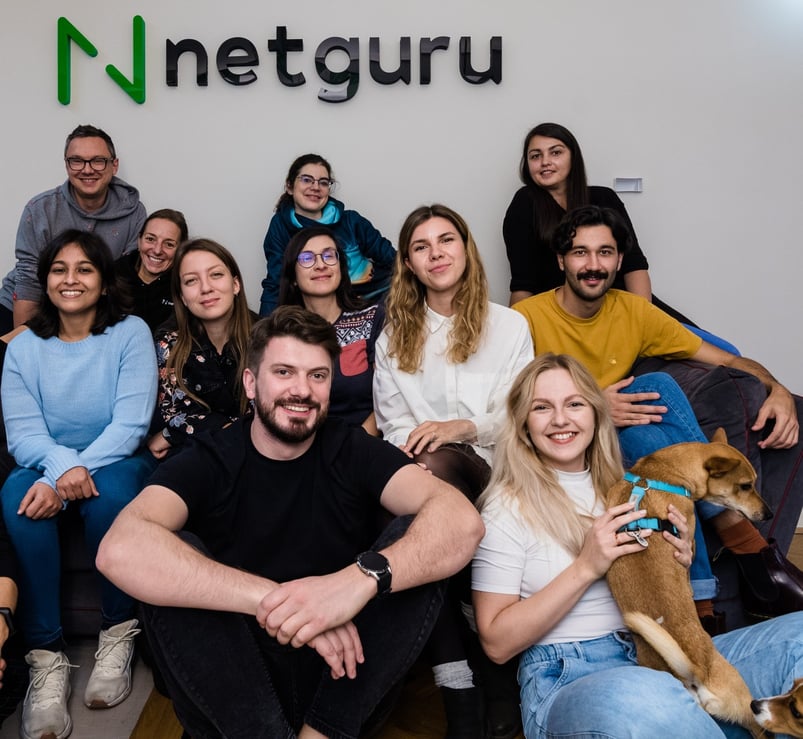 Netguru is a trusted design thinking services provider
Get to know our strengths!
Netguru offers design thinking services to help businesses innovate and develop user-centered solutions to complex problems.
Deep empathy - our design thinking services focus on understanding the clients' end user's needs, goals, and pain points, ensuring that solutions are truly customer-centric.

Collaborative approach - we work closely with our clients, stakeholders, and end users to foster collaboration, leverage diverse perspectives, and find the best solutions.

Creative problem-solving - our design thinking services employ creativity and experimentation to generate and prototype a range of ideas, from which we refine the best fit.

Iterative process - we use an iterative design process, gathering continuous feedback and testing to ensure that solutions are refined and optimized to meet end user needs and deliver successful outcomes.
Let's work together!