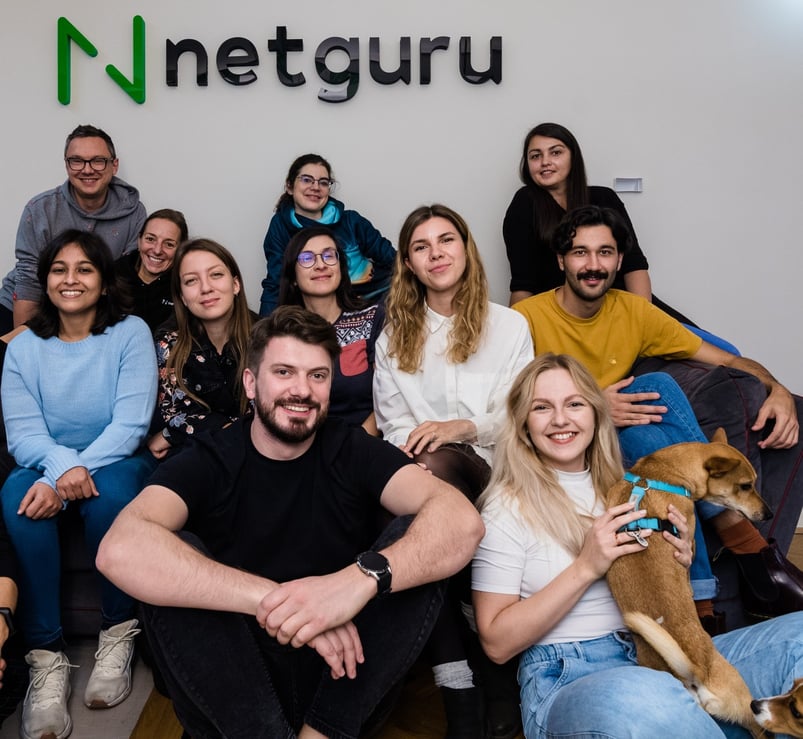 Netguru is a top-notch digital transformation in retail provider
Get to know our strengths!
Netguru is a leading provider of retail digital transformation services, helping businesses of all sizes stay competitive in the ever-evolving retail landscape. Here are some of the strengths of Netguru's retail digital transformation services:
Customized solutions: Netguru tailors its digital transformation solutions to meet the specific needs of each client, ensuring that they get the most value out of their investment.

Expertise in emerging technologies: Netguru has extensive experience in implementing cutting-edge technologies like AI, machine learning, and the Internet of Things (IoT) to help retailers optimize their operations and provide seamless customer experiences.

Data-driven approach: Netguru's retail digital transformation services are grounded in data analytics, providing retailers with valuable insights into customer behavior, supply chain management, and other key areas of their business.

Agile methodology: Netguru uses an agile development methodology to ensure that its clients' digital transformation projects are completed on time, within budget, and to their satisfaction.

Strong customer focus: Netguru places a strong emphasis on understanding its clients' customers and creating solutions that meet their needs and expectations, resulting in improved customer engagement and loyalty.
Let's talk about your project!