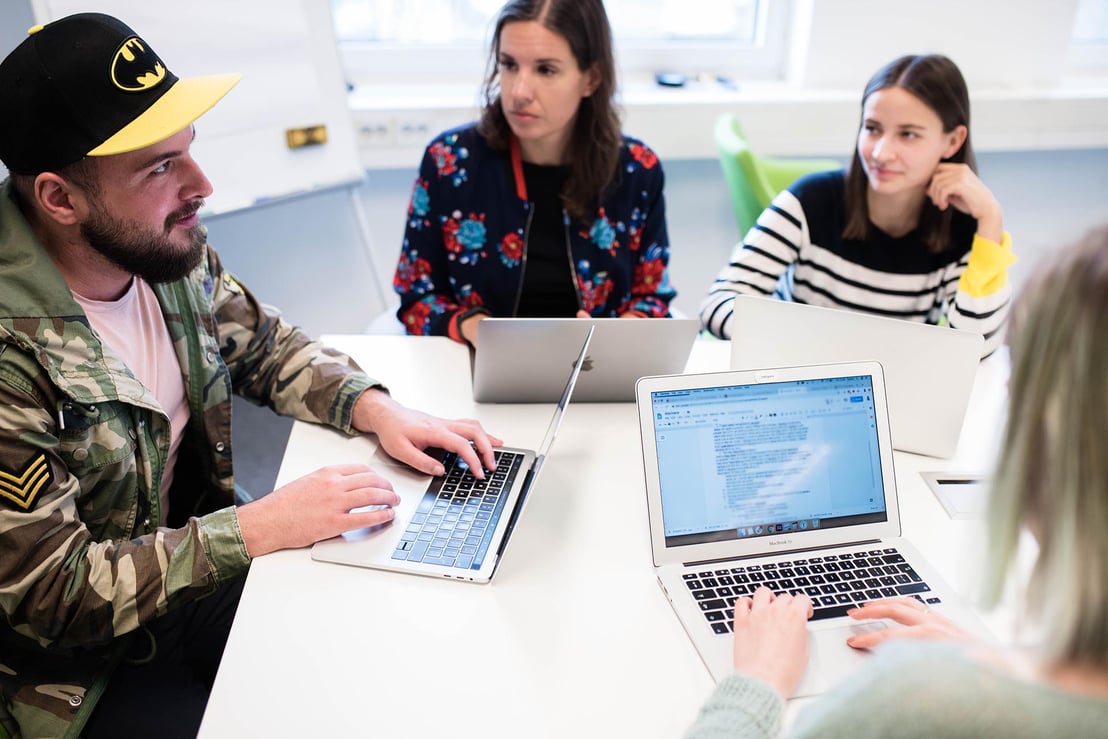 Netguru is a top-notch Retail Software Development Services provider
Get to know our strengths!
Retail software development services offered by Netguru aim at helping businesses stay ahead of the curve by providing custom solutions that address their specific needs and goals. Here are some of our strengths:
Scalability - Our approach to retail software development services ensures delivering scalable solutions that can grow and evolve alongside your business, no matter how large or complex.

Integration – We can integrate your retail software with various third-party tools and services, including payment gateways, inventory management systems, and more, streamlining your operations and improving efficiency.

User Experience – We believe that the user experience is key to driving customer engagement and loyalty, and our team of experts can design and develop a seamless, intuitive interface that enhances the customer journey.

Analytics – Retail software solutions we develop along with our clients come with built-in analytics tools that provide real-time data and insights into customer behavior, sales trends, and more, empowering retailers to make data-driven decisions that drive growth and profitability.
Let's work together!