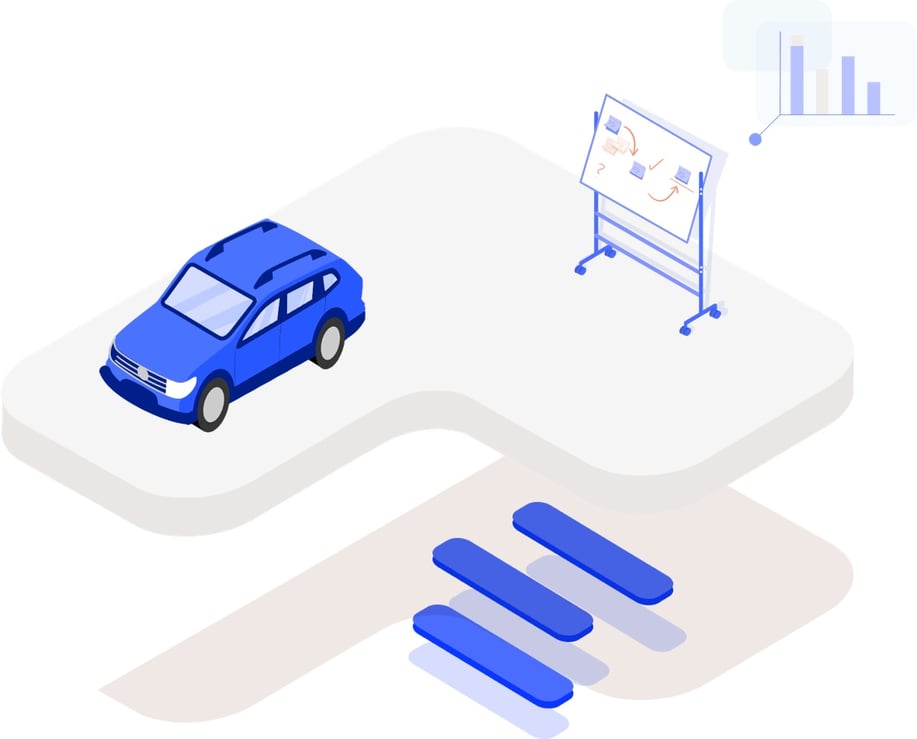 Reinventing retail experience at
Volkswagen
Creating a concept store
Together with Netguru, Volkswagen designed their first ever concept store, VW Home. Enhanced with a few technologies, the boutique greatly improved VW's customer experience.
Volkswagen interviewed about one million customers who bought a car in the past ten years. Based on the insights from the report, Netguru team helped shape the idea for the store.
Netguru had to find a completely different way to approach clients —something they had never seen before. Research showed us that clients actually valued the service as much as the car, in some cases even more so. So we got to work resolving this challenge - how can we deliver unprecedented customer service?
€1000+ in the average sale price
20 deals closed in the first 2 months
2x more customers choose a car with a better & more expensive direct-shift gearbox (DSG)
Read the case study