Business Ethics After 2022: An Interview With Netguru's Sustainability Lead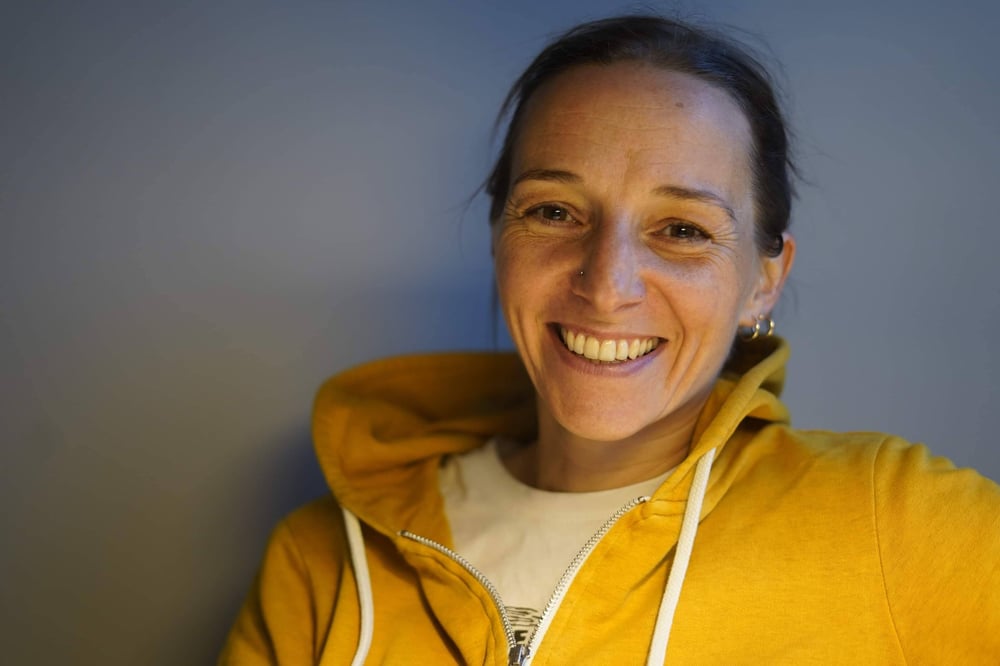 There aren't many good things about 2022, but seeing ethical integrity high on the business agenda is a hopeful sign for the future.
Russia's war on Ukraine, which broke at the beginning of the year, brought to light the growing tension between free trade and freedom, and pushed companies to take a stance and act on their core values.
We saw organizations re-examining their ties with Russia, redirecting investments, pausing sales, and pulling out completely. By October 2022, more than 1,000 businesses publicly announced they're voluntarily cutting down operations in the country.
We also saw companies coming together on an unprecedented scale, combining forces in pro bono initiatives, supporting relief projects, and sending donations.
We recently caught up with Karolina Długosz to talk about her experience in confronting the challenges of this year as Sustainability Lead at Netguru, and to discuss her views on business commitments to ethics from a broader perspective.
In late February 2022, when we recovered from the initial shock that hampered any relief efforts, one of the dominant questions was about how to bring meaningful help. What was the primary need of NGOs you've collaborated with?
At first, it was about coordination of relief efforts – individuals and companies were willing to help in great numbers, flooding organizations with questions and ideas.
Take Tech to the Rescue, an initiative that kicked off during the pandemic aimed at helping tech businesses connect with non-profits: Within just a few weeks, they heard from over 500 companies that offered digital skills and tools. You can imagine the strain on coordinators!
This extraordinary push and solidarity gave birth to a new, targeted movement: Tech for Ukraine.
We were one of the businesses that contributed to the cause, taking part in two long-term projects. The first one was for Forum Razem – a platform for coordinating the efforts of different aid organizations. Our main role was to help them manage resources and initiatives.
Our second project was also largely about support with project management: we came together with Dom Ukrainski, a Warsaw-based pro bono foundation aimed at helping Ukrainian refugees. Having grown from 5 to 100 people in just a few weeks, they needed to quickly learn how to be more efficient with their processes and workflows.
Since February 2022, more than 30 Netguru employees have been engaged in these knowledge- and skill-sharing initiatives.
Looking back, what was your greatest challenge in all this?
The war hit unexpectedly, and we all had to deal with an emergency situation. Like everyone else, I had to quickly absorb and manage a huge amount of information. Our employees had tons of questions, and I felt I was expected to know everything in an instant. It was overwhelming.

For a few days, all I did was observe. It took a while before we managed to choose a response project and focus on it, but it worked.
Knowing what you know now, what would you tell yourself back in February?
First off, in a crisis like this, it's impossible to have all the data, so you just have to come to terms with acting without having all of the answers.
Secondly, we're a technology company, and solving problems with tech is what we do best and should always focus on. NGOs, just like businesses, need tech solutions to facilitate and streamline a huge load of activities.
One more thing: don't try to be more clever than an experienced NGO – listen carefully to their needs and contribute in the area of your expertise.
Let's zoom out for a moment. I think you'd agree that 2022 put values-driven business leadership to the test. Have we reached a turning point in how companies approach interdependence?
I'll answer with a question: how many turning points do we need to acknowledge our accountability in an interdependent world?
Companies withdrew from Russia in response to the invasion. Governments strive to ditch Russian energy.
We're witnessing a never before seen use of coercive economic measures, and impressive unanimity in the West.
Have we witnessed an actual shift towards more ethics in business? I wouldn't be sure.
On the other hand, as we face the current geopolitical turmoil, disrupted supply chains, disastrous results of climate change, and huge social inequalities, businesses are simply forced to change the way they operate because of market shortages, scarcity of resources, social unrest, loss of biodiversity, and extreme weather conditions.
So, in a way, we're past a turning point. Even if businesses used to turn a blind eye to interdependence, it has now caught up with them.
What are you most hopeful about when it comes to 2023?
I'd like to think that now, with interdependence and ethical governance in the spotlight, it's much harder to act without taking into account all the stakeholders. The social pressure for businesses is very high, and so are the PR risks.
According to Edelman's 2022 Trust Barometer, half the public thinks that business is not doing enough to address societal problems. As this public consists of both consumers and employees, its growing preference for accountability and sustainability will drive change in 2023.
One of the things we've recently learned is that we can be much faster in introducing change than we think.
Take green energy – Russia's invasion of Ukraine has accelerated the shift to renewable power. Europe is now planning to reach 82% clean energy by 2030. This is something to be hopeful about.
I believe that in 2023, and moving forward, leaders will no longer discuss the "whys" behind business integrity and ESG strategies, but focus on the "hows" instead. We really don't need more tragic turning points. Let's, for once, be proactive.