The Ukrainian House and Netguru: When the Drive Meets the Tools
It's great to see a project manager helping out with sandwiches for those in need. It's more impactful, however, if they contribute their skill set and experience instead.
It was a cold morning in late February when we all woke up to a new reality – the Russian military buildup on the Ukrainian border had turned into an invasion, and an all-out war. Shaken up by the events, we quickly started asking ourselves how we could provide meaningful help, and what that could come down to in our case.
At Netguru, the first initiatives included support with relocation to Poland offered to our employees, partners, and contractors; an aid fund for team members affected by the war and other forms of financial help; as well as mental health support to employees' relocated family members.
A lot of Netgurals opened up their homes to Ukrainian refugees and many others engaged in charity efforts, from offering or collecting donations to making sandwiches and providing transportation.
As a Sustainability Lead at Netguru, I was flooded with questions from our people who were eager to help. It quickly became clear to us that if we want to offer high-impact support, we better turn to our core capabilities.
Here's a story about how a tech company can help, and, no, you won't hear about apps.
From concerts and exhibitions to crisis response
The Ukrainian House in Warsaw, managed by "Our Choice", a foundation operating since 2009 and run by Ukrainians, used to work primarily on migrant integration and fighting cultural bias. The organization, along with 85% of Ukrainian NGOs that remained operational during the first weeks of the 2022 escalation of the war, quickly adapted their activity list to the new situation.
What the Russian president called a "special military operation" caused Europe's largest displacement of people since World War II. According to the International Crisis Group, one third of Ukraine's pre-invasion population of 41 million fled home in the aftermath of the first six months after this latest escalation.
The need for support grew exponentially, with hundreds of thousands of refugees looking for information and temporary accommodation every single day.
The Ukrainian House immediately turned into an efficient crisis response center that matched those offering their homes with those in search of shelter. The non-profit's team grew from five to over 60 people, and expanded even further with 20 to 50 volunteers supporting activities on a daily basis.
When the drive meets the tools
How do you scale an organization from a few to several dozen people almost overnight? How do you deal with major process bottlenecks? How do you pivot successfully, and do so under tremendous pressure?
The short answer: you apply best practices in business and project management. What was challenging for the non-profit turned out to be exactly where we could add value, and vice versa – the way people at the organization handled stress and emotions, helping out war trauma survivors, left us speechless.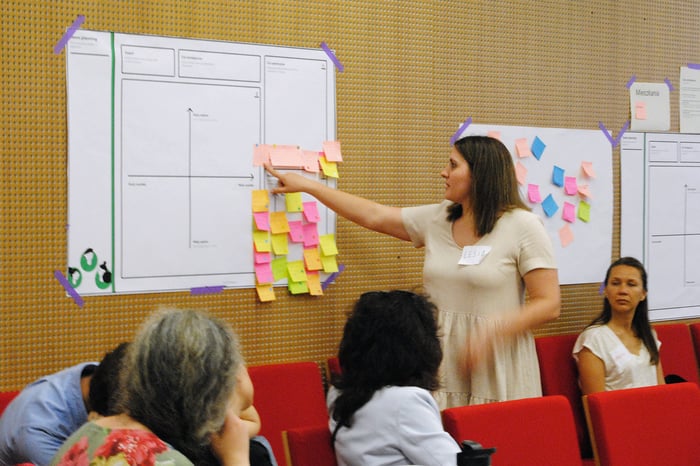 Workshops at POLIN in Warsaw
When we reached out to Netgurals looking for a project manager ready to join forces with The Ukrainian House, Martyna Sierszeń came back in no time.
"I wanted to do something meaningful," she said. "It was incredible to see how fast people were in responding to the crisis in comparison with the administration – tiny NGOs and individuals took on tasks much larger than they could handle on their own, but they had the necessary drive."
There's more to tech than apps
Martyna joined the team at The Ukrainian House for six weeks as temporary internal project manager. Among the most pressing needs she identified were:
Operational support in team and structure building
Efficient communication tools
Help in task coordination and management
When your scope of activity swells out and your team grows rapidly from day to day, what you need the most is resource management: outlining clear roles and responsibilities, and figuring out their coordination.
Right after tackling those, Martyna moved on to establishing processes with the team that would help with onboarding volunteers and assistants for a newly-created emergency hotline. She also mapped out the processes and set up fixed slots for communication.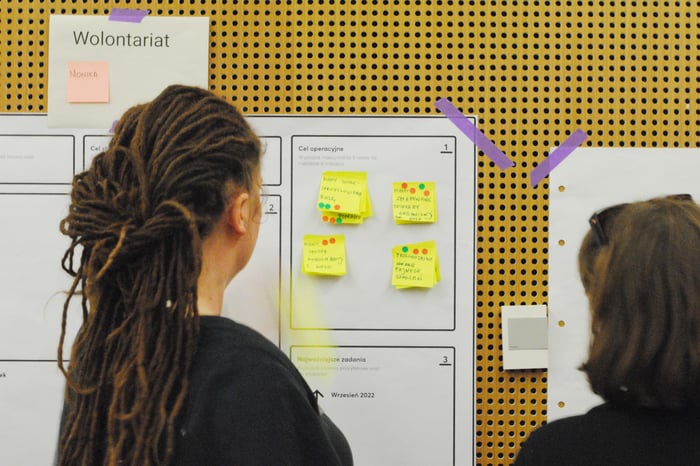 Rethinking operational goals
As the organization was already familiar with the Google Workspace suite, support in digital tools boiled down to introducing Slack, setting up multi-factor authentication – and securing communication in general – as well as domain unification for the non-profit's online presence.
While Martyna shared with the organization the basics of effective project management, Netguru's Senior UX Designer, Mateusz Kłosiński, performed a website audit and shared with the non-profit best practices in information architecture.
The last phase of our collaboration engaged Weronika Kościelniak, Senior Consultant in the area of strategic design, who supported the NGO in building a roadmap for the future. A series of interviews and workshops with high-level mapping of strategic goals helped The Ukrainian House to outline a strategy for the next two years and a six-month tactical plan.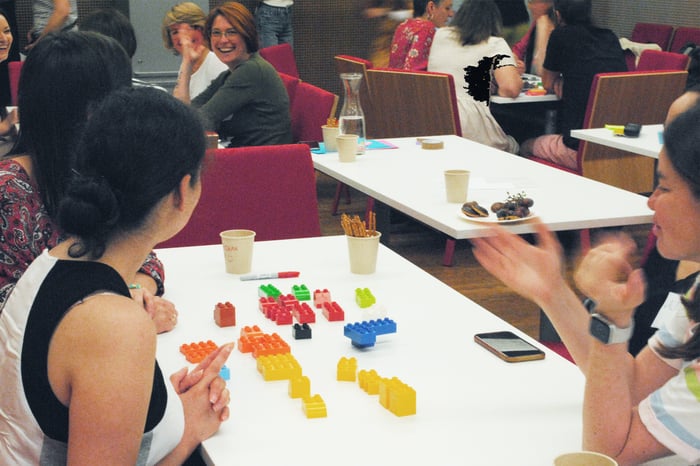 Building the future of the organization
What business can bring to the table
Grassroot initiatives were the first to respond to the war-related chaos in Ukraine, and civil society organizations followed shortly after, outpacing governmental institutions in bringing immediate relief.
Tech businesses chipped in at an early stage too, with initiatives like Tech to the Rescue guiding company leaders in bringing impactful help. With considerable interest coming from businesses every day, many non-profits struggled with mapping out new opportunities for areas that needed support. This was also the case with The Ukrainian House.
"Business idea management was an important part of my engagement," Martyna told me. "We needed to make sure that the ideas from external partners matched the most pressing needs. Next came prioritization."
On a personal note, it felt good to be part of this immediate tech response and having to deal with "too many" ideas and offers of assistance.
Both individuals and companies really came together this spring, and did so incredibly fast.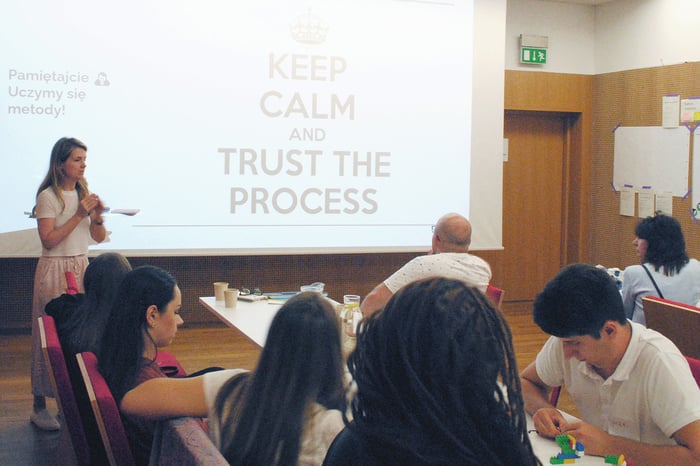 Keep calm and trust the process
Looking back at our collaboration with The Ukrainian House, I can see how much tech businesses are able to offer the third sector. It's not just applying innovation – it's a different perspective, along with all the best practices that make the business world go round.
Negotiating, branding, breaking challenges into tasks, assigning owners, and prioritizing – the little things we do every day can prove extremely useful to those who strive to do the big things whenever possible.