Everything You Need To Know About QA Projects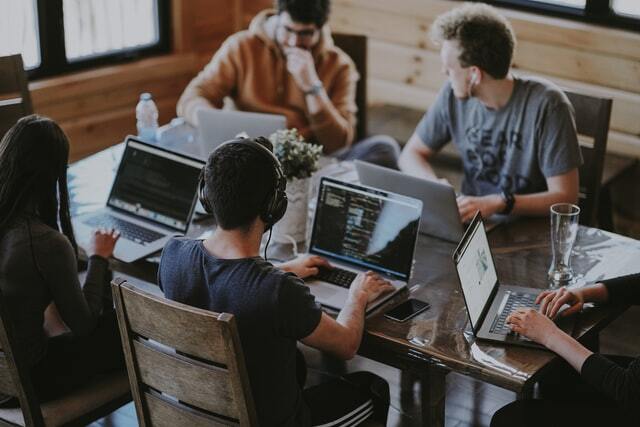 According to the study conducted by Netguru and Typeform, the most important factor that shapes job choices for developers is the possibility of working on interesting projects.
"85% of developers think that interesting projects are more important than money. The financial aspect of work is recognized as very important by 76% of devs and 38% of them want to be able to work from home."

State of Stack Report

Latest trends in software development
It's very likely that interesting projects are also one of the top choices for QA engineers. In this post, we'll take a look at what it's like to work on a project from a QA perspective, as well as what kind of clients and technologies we work with.
At the beginning of the onboarding process at Netguru, I was curious about what my first project would be. The type of industry, my new role and responsibilities, what technologies I would be working with — all these were still unknown to me.
After a few months of working at Netguru, I now have the pleasure to describe to you some Quality Assurance projects in which my colleagues and I are working so that you don't have to ask yourself as many questions as I did.
First project
New QA engineers at Netguru are usually assigned to a project around one month after starting work. In my case, I had already joined a project part-time in my second week. The rest of my time was devoted to onboarding — learning new tools, getting to know the organization, and participating in a series of workshops in the Netguru Way program.
The first days in a new project are usually not about designing test cases or bug tracking, but about preparation. The first sprint is spent on figuring out the client's needs, business requirements, setting up the testing environment, getting to know the specification, and getting to know the team members. All this makes it much easier to take care of quality later on.
QA project examples
Netguru has completed over 700 projects, most of which involved QA tests.
The company builds software based on various technology stacks. As such, QA engineers are responsible for quality assurance in mobile and web projects, frontend and backend testing, contributing to the quality of CRM platforms and IoT products, product design and UI/UX testing, and much more.
In addition, Netguru provides services to numerous industries. Thanks to that, we can get interesting experience in business domains such as:
Fintech
Banking
Retail
E-commerce
Healthcare
Real estate
Education
Marketplaces
Media & Advertising
Fashion & Lifestyle
Big Data
SaaS
To give you an idea, I am currently assigned to a quick-commerce project where SEO and performance play an important role. By doing QA testing, I can advance these areas and learn more about q-commerce business models in Europe and the United States.
Our Clients
As for the clients we cooperate with, again there are no limits. On a daily basis, our QA specialists work with clients not only from Europe but from all over the world. Netguru works primarily with companies from the United Kingdom, Germany, Switzerland, the United States, and the United Arab Emirates.
Some of them are giant corporations and the largest brands in the world, such as Volkswagen, IKEA, and Keller Williams. Others are fast-growing startups in the financial (Solarisbank), education (Babbel), and even robotics (Temi) sectors.
Regardless of the size and the company headquarter location, English is the language of communication with the client's team.
It is often the case that cooperation with the client results in a new project. This confirms that an effective QA process has a real impact on product quality and development, and thus on company growth.
The role of a QA Engineer
The QA job scope embraces a number of duties. QA engineers focus on improving the software development process and preventing, identifying, and eliminating defects in software. In other words, we bring to the project the mindset of: "Are we building the right product, and if so, are we building it correctly?"
QA is also a bridge that connects the development team and the client. Working with business goals in mind, we focus on effective communication and collaboration.
At Netguru, we're also constantly emphasizing the concept of "ownership." Ownership means that every QA engineer tries to take ultimate responsibility for the final software product that the project team delivers — from the design and development to meeting the business objectives.
Of course, there are projects where quality assurance for software development is limited to specific tasks, such as writing test cases and reporting bugs. However, in most projects, we do our best to actively participate in requirements gathering, design and development stages, project management, processes monitoring, and maintenance. Finally, our mission is to improve credibility and client satisfaction by delivering secure, efficient, and trustworthy products.
"I just finished a project in Poland's retail market, and I think it was the coolest project I have ever been a part of. First of all, I felt like a real end user, and I could test the latest features on the app and discuss them with friends who use the app.
Besides, my solutions and ideas were taken into account and implemented."
I worked with awesome people and in a truly positive work environment.

Dominik Wilk

QA Engineer at Netguru
Project length and rotation
How long does one project last? It depends. There are long-term projects that last a few years, as well as other, much shorter projects that are more like three to six months.
With long-term projects, it is possible to switch projects after one year. This is to encourage QA development in new technologies, allow QA engineers to work with different teams, and prevent possible burnout. However, rotation is not mandatory and some QAs do not have an internal need to move to another project.
"I joined the project in January 2020, thinking that it would last only until May. Interestingly, I am still on it. What's more, in a month, it will already be two years of my work as QA in this very project.
On the way, there have been a bunch of modifications in the application, from minor new features to a complete change of one of the main external services that we use, which resulted in rewriting most of the backend."
I didn't want and still don't want to change projects because it's super interesting and concerns an industry that interests me personally. I still have fun working in it, and we have a great team!

Emil Mazik

QA Engineer at Netguru
How many projects per QA?
Over 50% of the QA engineers are assigned to only one project. In cases where leading the testing process is not time consuming and complex, QA is assigned to two different projects at the same time.
When a project is very short or on hold, not only QA but the whole team are assigned to other ones. In addition, when a QA engineer goes on holiday, another gets reassigned to the project (a temporary project handover).
This makes our work exciting, varied, and challenging — but also demanding and a bit stressful (especially towards the end of a project). Nevertheless, no other position in a software company provides opportunities for growth in so many different areas.
"I have been working at Netguru for three months, and during this time I have worked on three projects. Currently, I am assigned to two projects, together with another QA. What I value in the projects is the variety of tasks, organization of work in the Netguru team, good atmosphere in projects, and the focus on career path development — which motivates me even more to work efficiently.
In current projects, I work with testing types and areas that are new for me or I had previously heard about only in theory. Project turnover makes it possible to change the approach to QA work. As every project presents different needs and challenges, I can develop my skills on various fronts."
During my time at Netguru so far, I have been able to expand my knowledge with several new tools and testing methods. I have also had the opportunity to prove myself in different QA roles in each project.

Maciej Amroziak

QA Engineer at Netguru
How many QAs per project?
At Netguru, we aim to have one QA per project. When there is a more complex project with a bigger workload, another is assigned to help. On the other hand, as mentioned earlier, when there is not much work, a QA engineer is assigned to two projects.
As far as Junior QA specialists are concerned, they work under the supervision of more experienced colleagues. In this way, they can gain experience, learn best practices, and be supported every step of the way.
When it comes to QA engineers with more experience, they are often involved in conducting training, workshops, leadership and so-called QA areas for QA teams in addition to their project work.
Hopefully, we'll see you soon in one of the projects at Netguru!