Top 11 Fintech Companies in Paris to Watch in 2021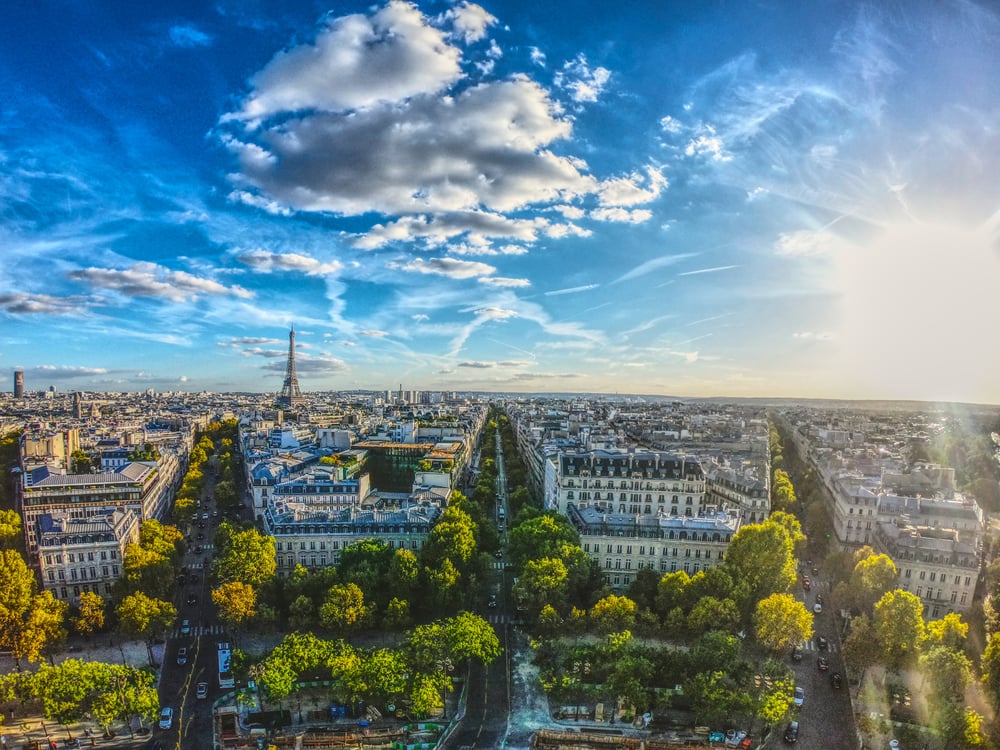 A digital bank for SMEs, an online marketplace for business loans, a corporate credit card provider, and a company providing banking services to microentrepreneurs in Africa and China - a fintech revolution has come to France. We present the 11 hottest fintechs from Paris right now.
The Paris fintech scene is growing on a double-digit scale. In 2018 it has attracted €365m in various forms of startup funding, with a 15% growth YoY, and with Paris Fintech Forum turning into a one of the most important fintech events in Europe.
France is one of the top recipients of venture capital in fintech because the French government has implemented a series of programs to promote startups and SMEs on financial markets and has introduced financial incentives with a tax credit for research (CIR) and employment (CICE).
Those are very good circumstances to grow a financial technology company. But first, are you familiar with the fintech world?
What is a fintech company?
Fintech is a combination of two words - "financial" and "technology". The fintech industry is still seen as an emerging sector, with many companies trying to improve financial activities with the use of technology. The term fintech consists of startups as well as more mature companies that are disrupting or enhancing the ways of paying, insuring, or lending, be it B2B or B2C sector.
After this short intro, let's take a closer look at 11 of the most interesting Paris-based fintech startups and more grown-up fintechs.
1. Shift Technology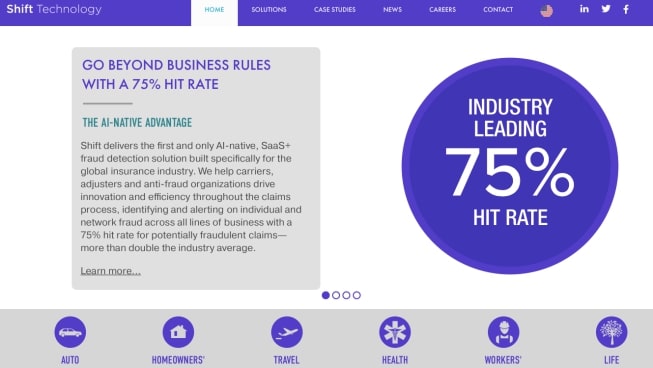 How to make a shift in the insurance industry? Create an AI-based fraud detection solution that is used by more than 70 insurers globally. That's the recipe for success provided to you by Shift Technology. This company is headquartered in Paris but has offices in Boston, Toronto, Tokyo, Singapore, London, Madrid, Zurich, and Hong Kong. Their team consists of more than 200 fintech app developers, data scientists, and project managers.

The company specializes in fraud detection and is also building a strong business case for claims automation. It has secured almost $100m in funding.
2. Alan
Health insurance, both public and private, is a big deal in every country. Alan is an independent digital health insurer that offers its product to individuals and companies. It has 27,000 clients and reported €22m of revenue in 2018. Alan promises that it will delight its users "at every step of their healthcare journey through superior technology and design".
The company offers a vast array of health-related services ("from choosing a doctor to getting reimbursed") via the mobile app. It has raised total funds of €75 million since its creation in February 2016.
3. Ledger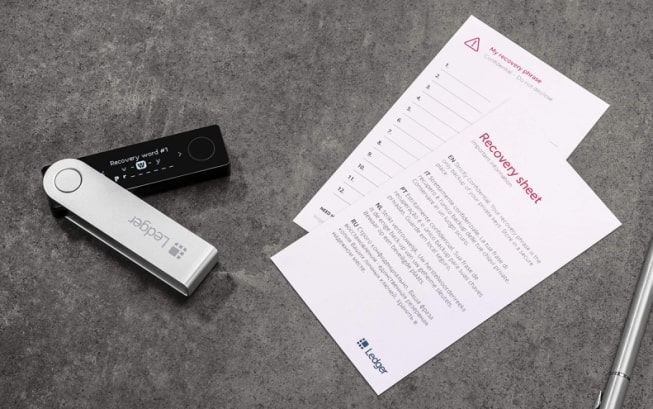 I'm sure that you've heard stories about fortunes in cryptocurrency being lost because someone misplaced their privacy key thumb-drive or forgot the password to their digital wallet. Ledger was built to secure cryptocurrency assets and is providing its customers with a hardware wallet and an app to manage transactions, add cryptocurrencies, and check the balance in just a few clicks.
Afraid that you'll lose Ledger's device? The Paris-based crypto-experts got you covered - your accounts can be restored on any Ledger device, using a confidential 24-word recovery phrase. The company has secured $85.1m in funding so far.
4. October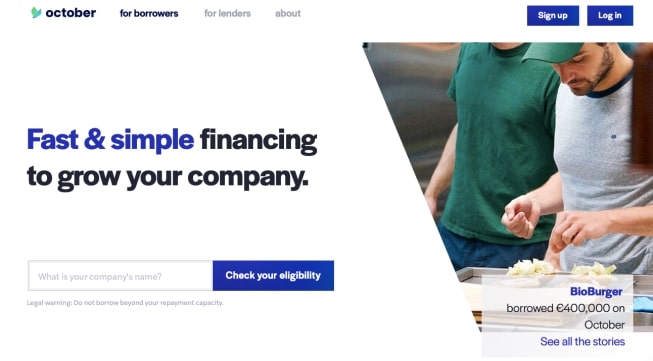 Financing your small or medium enterprise sometimes can be harsh. It's a real struggle to get all the paperwork done and follow all the policies and restrictions set forth by traditional banks. Founders of October, a Paris-based online marketplace for business loans, wanted to make borrowing money a little bit easier for entrepreneurs.
Via October's platform, you can get a loan from €30k to €5m, lent to you by one of the almost 16.5k lenders. So far almost €295m were borrowed by 609 projects and October has raised €261.7m of their own funding.
5. PayFit
As we established earlier, running an SME is a difficult task. Financing your operations is hard and managing all payroll and HR-related issues can also be a struggle. To optimize those processes and to automate everything from RTI submissions and employee payslips to leaves and expenses you might use PayFit's solutions.
"Payfit can process your payroll automatically, just pick the date and we'll automate", they promise. This Paris-based HRtech and fintech company has more than 2,500 customers and has secured €19.5m in funding.
6. Lydia
Imagine if you could make all your payments, from every account you have, via just one app on your mobile phone. That's what Lydia offers. One app to rule all your payments. The company provides its users with a simple, minimalistic app to perform all payments-related tasks, like money transfers, paying back friends by text message and email or purchasing goods using Apple Pay, Samsung Pay or Google Pay.
Lydia also offers a Mastercard-based virtual debit card. So far, this Paris-based company has secured more than $29m in funding.
7. Spendesk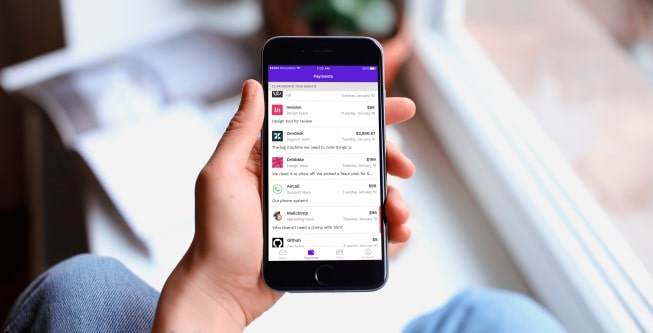 While Lydia provides you with an app to rule all of your private payments, Spendesk is a solution for corporate use. By using one system you can manage all corporate expenses, including those made by your employees. This Paris-based firm provides companies with virtual and physical pre-paid cards, a simple tool to manage all subscriptions to various services used in the company, and an easy way to pay invoices.
It also benefits our planet, as it eliminates all the paperwork connected with corporate expenses. Spendesk has secured $12.1m in funding so far.
8. SlimPay

SlimPay is Spendesk à rebours - it is also a B2B company, but it provides services and products to firms that are selling subscription-based services, not paying for them. Using one platform you can manage various paying options for your customers, collect payments, and use it as a sort of a payment CRM.
SlimPay provides an API to easily integrate their solutions with any website or e-commerce shop. It works with such partners as Magento, PentaShops, SAP Hybris or ingenico. This Paris-based company is an Authorised Payment Institution and has secured €15m of funding.
9. Bankin
Lydia can help you manage all your payments in one place, but Bankin does a little more than that - it is an app for managing accounts held by 10 different French banks.
Using one app you can check all your spending from different accounts, manage your personal budget, make easy money transfers between your accounts and external ones, and follow your savings. You can also access some financial advice from Bankin experts via the app.
You can use the app for free or buy premium packages that extend the standard functions. This Paris-based company has secured €8.4m in funding.
10. Baobab Group

Earlier on I described some difficulties in running businesses in Europe and solutions to help entrepreneurs to cope with them. Now it's time to talk about a Paris-based company that wants to help SMEs thrive in Africa and China. It's called Baobab Group and is providing digital financial services to small companies in developing countries outside Europe.
82% of Baobab's Group clients are unbanked, which means that they've never used any banking services before. 72% of them are micro-entrepreneurs, 53% are pretty young, and 46% are female. The company operates in 10 countries and has supported companies with €940m in distributed loans. Baobab Group itself has raised €105.5m in funding.
11. Qonto
It might seem that Paris fintech has a great focus on SMEs - the last company I want to encourage you to keep an eye on is Qonto - a challenger bank for small and medium businesses as well as freelancers and microentrepreneurs.
Like every digital bank, it provides banking services for its clients as traditional banks do, but offers more user-friendly interfaces and tools. Challenging the established players in this industry is about creating superior experiences for customers and that's also what Qonto is trying to do. It now has more than 40,000 clients and 130 people on board. Qonto has secured €36.1m in funding.
Did we miss anyone? Let us know.
Also, check out our other fintech watch-lists in 2019:
Top 10 fintech companies in Berlin
Top fintech companies in London