Flutter has been one of the hottest topics in mobile app development since December 2018, when version 1.0 of the framework was released. It's relatively new, yet trending fast, and has already been used to develop quite a few outstanding projects.
This is why today I am going to discuss some of the top Flutter apps - but before I continue, let's have a look at the framework itself.
Flutter - a short overview
This open-source framework was created by Google in 2015 (they called it "Sky" back then). It is a cross-platform solution, meaning that you can use Flutter to create apps with one codebase to run on different platforms. It is also the primary framework for Fuchsia - a new Google operating system that is reportedly planned to replace Android in the future.
Flutter - along with other cross-platform solutions - has a growing number of enthusiasts among developers. Why? Because it's a convenient SDK (software development kit) that allows you to craft an app in a straightforward manner and then run it on both Android and iOS. Plus, it's constantly being improved.
However, more complex apps may require some additional support from native developers - those who develop solely for just one of these platforms.
Pros & cons of Flutter app development
Despite the fact that Flutter is praised by many, it also has some downsides that we cannot overlook. So let's take a look at both the good and the bad within this framework.
Pros

Flutter allows you to build

beautiful apps

o

n iOS and Android using a single codebase. This is a simple, efficient, and time-saving solution.
Flutter's widgets incorporate all critical platform differences such as scrolling, navigation, icons and fonts to provide full native performance on both iOS and Android.
It's grown very quickly.
Cons
The community is still pretty small (yet getting bigger!).
The technology is not very mature, and there are no generally accepted best practices yet.
There are not many libraries available at the moment so you will need to write a few more lines of code.
As you can see, the main cons are mostly related to the fact that Flutter is a newbie in the cross-platform development world and simply hasn't had enough time to fully unwind. However, more and more devs have already become strong supporters of this technology, including our Senior Android Developer at Netguru, Mikołaj Lenart, whose opinion is clear:
As a native mobile developer, I was a bit skeptical about Flutter at the beginning. After starting my first project with this framework, I was surprised how wrong my assumptions were. Flutter gave me a very responsive, fast, and stable app. It actually looked like a native one. What is more, it was very easy to learn Flutter and very soon I started my first commercial project in this technology. Now I can't wait for the next version of Flutter.
6 Top Flutter apps
There are a few pretty big players using Flutter these days, with Google at the helm. Among this constantly growing group of companies, there is also the legendary London-based Abbey Road Studios with Topline for recording songwriters, and two Chinese giants: Alibaba with their Xian Yu app for selling used products, and Tencent with the NOW Live app for video streaming.
Nonetheless, there are many more Flutter apps that warrant our attention, and I've picked six to introduce, to show you how far you can take your app using the framework. Each one of these apps has at least:
a 4.0 rating on Android or iOS
500,000 downloads on Android or iOS
1,000 reviews on Android or iOS
This is an app for managing Google ad campaigns directly from your smartphone. It is a simplified version of a desktop service that allows you to monitor ad performance no matter where you are - so you're not tied to your office.
The app offers features like campaign stats, options to update your bids and budgets, real time notifications, keyword editing, and also lets users call on a Google expert. It is both intuitive and beautifully designed.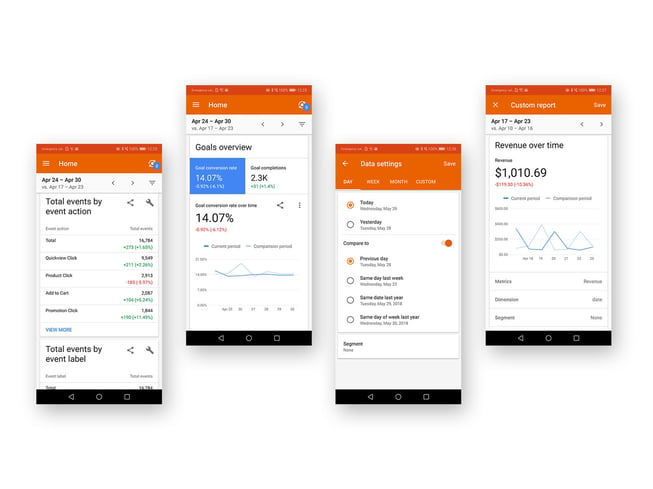 Reflectly is an AI-driven personal journal app that uses cognitive behavioral therapy, mindfulness, and positive psychology to deal with everyday stress, overcome negative thoughts, and simply stay positive. It allows you to write about your feelings and take care of your mental well-being.
Thanks to this app, you can get detailed insights on how your days are going + also gain some valuable insights from leading experts in self-help to help you cope with any mental health problems.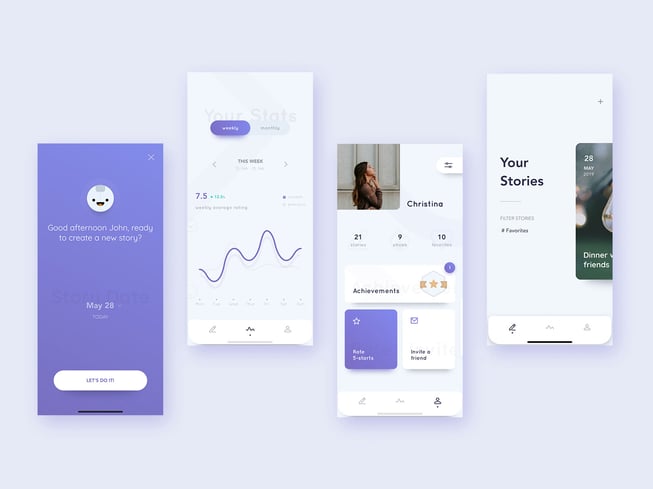 This is the official application for one of the most famous award-winning Broadway musicals — Hamilton. It was designed specifically for its large community of fans to help them stay up-to-date with all musical-related news.
The Hamilton app offers, among other things, a karaoke feature for those who want to sing along to their beloved songs, a daily trivia game, access to a number of different Hamilton lotteries, along with exclusive videos and slideshows. The user experience is magnificent on both platforms.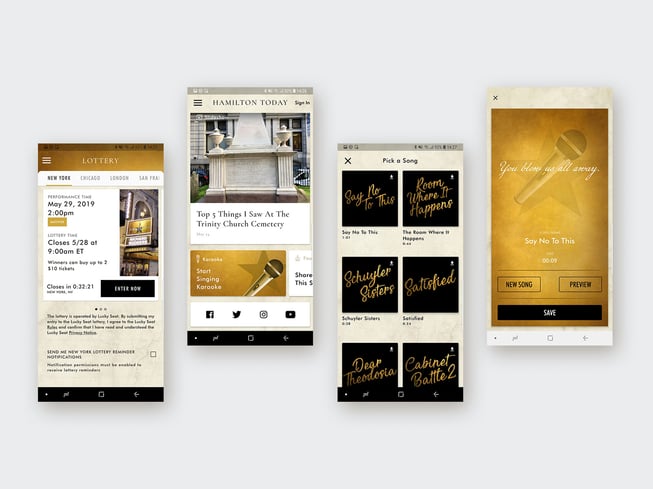 My Leaf is an open-source application designed as a third-party alternative to the official NissanConnect app, for managing the Nissan Leaf car. And it's totally free.
With this simple app you can, for example, see your current battery status with an option to initiate charging remotely, view the current climate control state of your vehicle or retrieve your car's last location.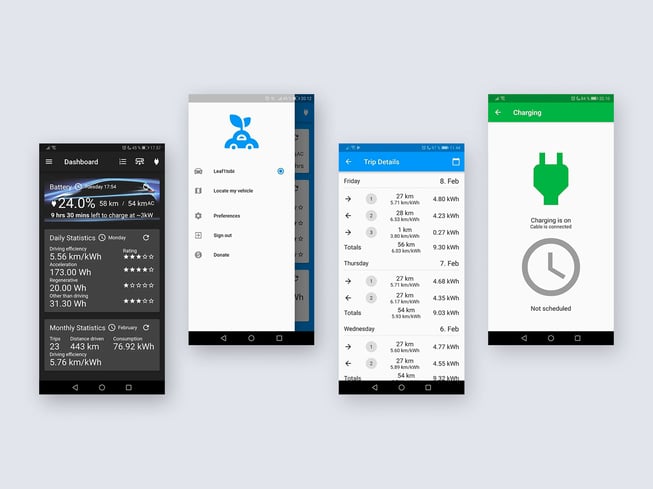 Kalium is the official wallet for the BANANO cryptocurrency. Although it may seem a little like a joke, these crypto coins are real - along with their beautiful design and community of ~15,000 users.
The Kalium wallet features secure pin and biometric authentication, real-time notifications, an intuitive address book for managing contacts, and support for over 30 currency conversions. It's sleek, clean, and super easy to use.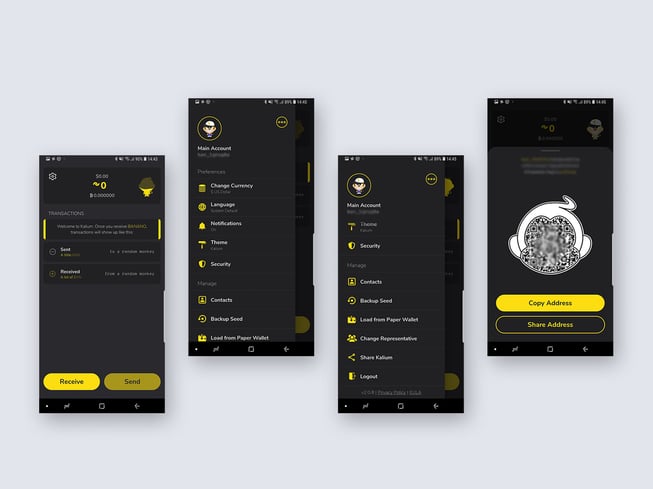 MyValue is a Sri Lanka-based rewards program app from the Kompas Gramedia Group - the largest media corporation in Indonesia. Using the app, customers can get access to various attractive offers.
How does it work? Users exchange Value Points in the MyValue application to get, for example, special hotel prices, cheaper books and discounts on food, clothes or entertainment services.
Our experience with Flutter
Being curious, eager to learn about new technologies, and encouraged by all the positive feedback from developers around the world, we also started our journey with Flutter. And we gave it a chance pretty early on.
The first steps we took in the Flutter framework were in February 2018. Since then, we've done a lot of research on the possibilities that it offers and our developers have been sharing their knowledge on our codestories blog.
However, over one year ago, when we first tried using Flutter, it was still in the very early days of development, and we were only just discovering some of its possibilities. After our first internal R&D initiatives, we saw great potential in this technology but we came to the conclusion that it wasn't mature enough for our customers, so we decided to wait a little bit and see what the future would bring.
The opportunity to come back to Flutter appeared in December 2018, when the first stable version of the framework was released. We started testing it again by using it to develop an in-house app called Lunching. Thanks to this internal initiative, we were able to test Flutter in a number of different directions, prepare production-ready processes, and come up with our own set of best practices for development. Everything that was necessary to prepare for our future cooperation with our Flutter-enthusiastic clients.
But wait… what was this Lunching app all about, exactly?
Lunching by Netguru
Lunching is a Flutter-based mobile app for ordering food for delivery to your office. We designed it for both Android and iOS platforms, specifically so that we could learn and test the new framework. Through the app, each user can make an individual order within the organization's (company) account. Payments can be made per order or in bulk each week.
After the first version of the Lunching app was finished, we drew some serious conclusions:
The framework seems to be consistent.
The development process for both platforms is pretty fast and pleasant.
Animations work smoothly and look nice.
However, there was also a big challenge. As the technology is still pretty young, it is difficult to find answers to emerging problems, e.g., on StackOverflow. As a result, you have to develop the solutions by yourself. But as I mentioned before — the community is growing quickly, so it gives us a lot of hope for the future.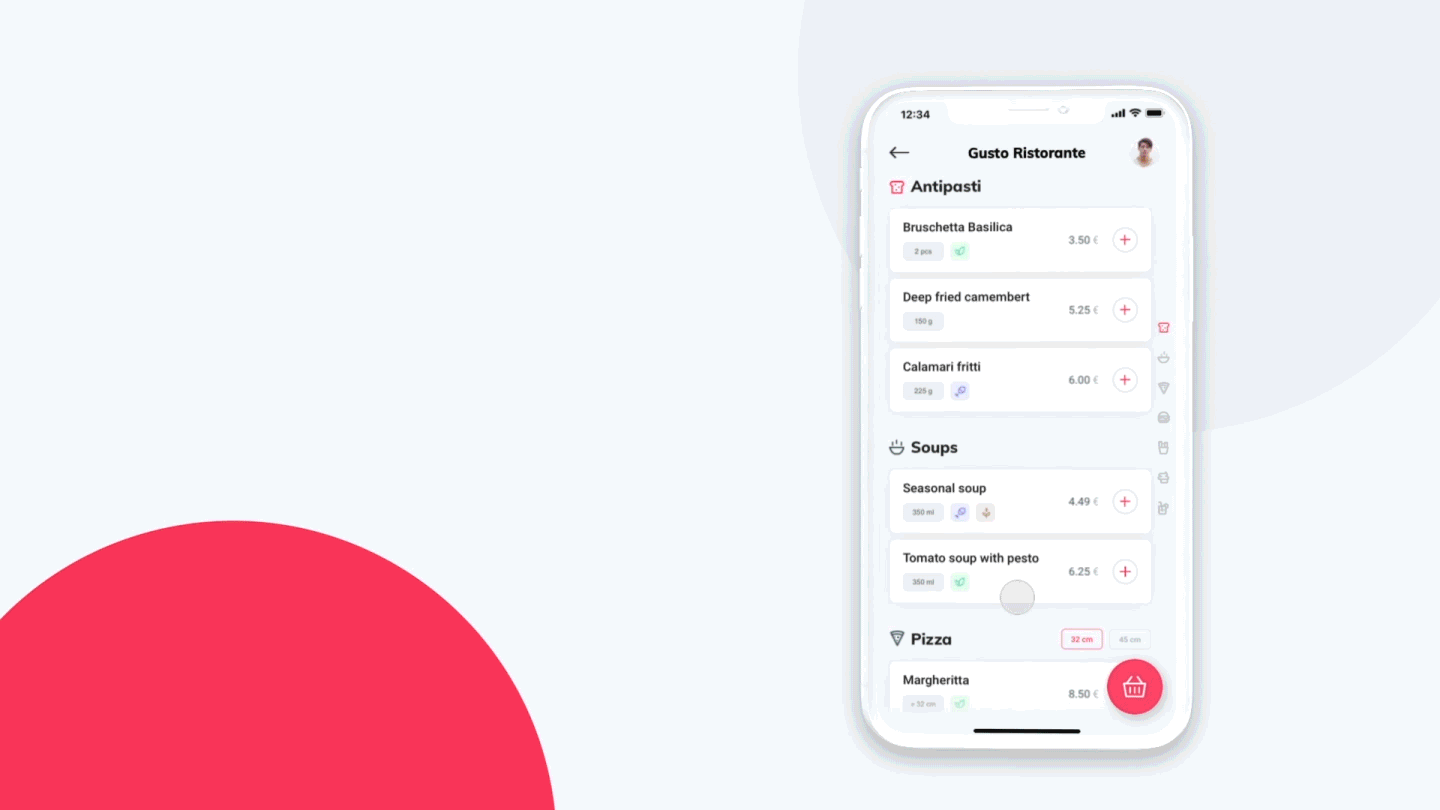 3 Flutter mobile app development tips
Since we've spent a lot of time discovering some of the possibilities that Flutter has to offer and profoundly testing the framework, we thought we could also share some tips that may be helpful for anyone who is thinking about developing a Flutter-based app:
Although Flutter promises you can easily build a beautiful user interface, you need to be careful with pixel-perfect details. Sometimes it requires a bit of work because there are still some issues with drawing fonts.
In order to start developing with Flutter, you also need to know the Dart programming language. But no need to worry — it's quite simple and a skilled mobile dev can learn it pretty quickly.
For development purposes, you can use Visual Studio Code or Android Studio.
Flutter wrap-up
To sum it all up, app development using Flutter may be good for your business, which has not only been proven by us but, first and foremost, by some of the biggest players on the market. In our opinion, Flutter can be an especially good option when:
you need to develop an MVP (minimum viable product),
you need to market your app quickly,
you need an app for Android and iOS with a beautiful UI that is both fast and reliable.
With Flutter, you can have more functionalities with less code and modern, expressive language. Flutter also is growing really fast and gains attention of the community. Consequently, more and more young engineers are using this technology, which makes it easier to recruit the right team.
So, if you're interested in Flutter app development — let us know, and maybe we can do it together. Or at least talk about the options you have.