Building a First-To-Market Distribution Platform for Ebooks
Developing a new model of selling ebooks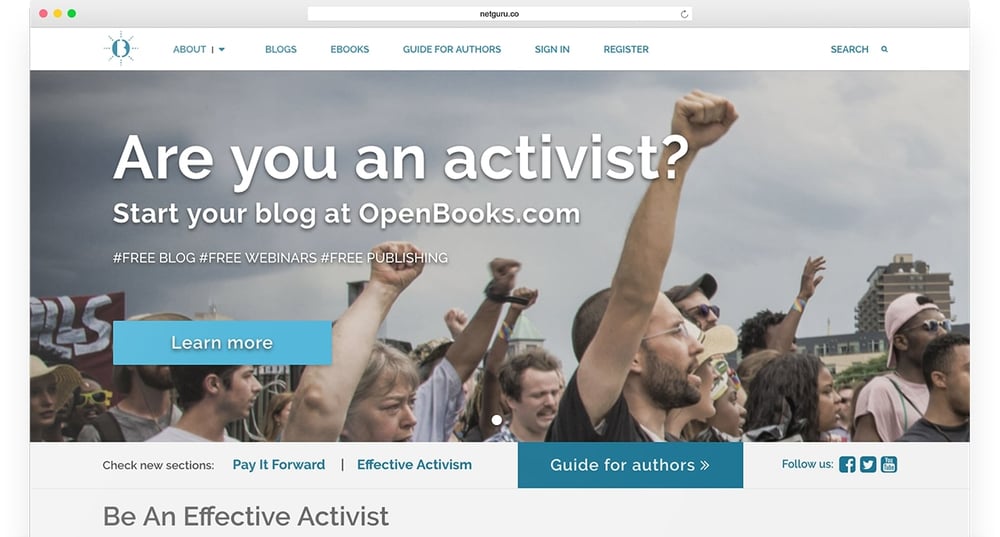 Create a digital distribution platform for ebooks with an innovative business model, where readers can download complete ebooks free of charge and pay as much as they want after reading.
Challenges
Openbooks wanted to be the first company to create an innovative product (first to market).

A pay-it-forward architecture to design.

An engine for ebook conversion to develop.
Solutions
We worked closely with Openbooks.com and stakeholders. Creating an efficient workflow ready for fast iterations and being able to test the initial product thesis was key.
Establishing a flow with frequent deployments.

Working in close collaboration with the client's internal team.

The Algolia search engine (as well as other third-party tools) was introduced to speed up development.
Key benefits
Openbooks.com is the first ebook store based on the economy of trust. Unlimited copying and sharing of ebook files among users is not only allowed but highly encouraged.
The platform was launched in March 2015.

Openbooks.com was featured at London Book Fair in April 2015.

The first ebook store where people can easily share their ebooks simply by sending copies to friends.
Numbers
84916 eBooks downloads
$2.63

Average payment

0

DRMs introduced

8

Netguru team members