Smart Makeover for a Location-Based Social Web App
Review and share your most beloved places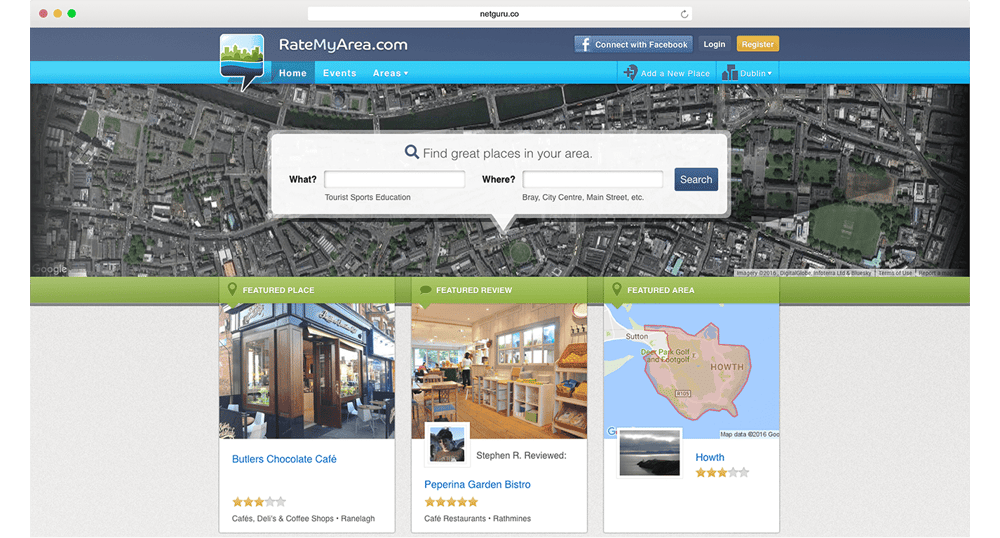 Creating an original platform for finding and sharing opinions about various locations in users' local areas.
Challenge
Designing and supporting a location-based social website.
Implementing a feature that enables users to easily add locations and events.
Launching comments, reviews and ranks for each location and event.
Process
We helped upgrade and further develop the web app. We continue working hard on the site's maintenance.
A full-stack development team.
Product's development, project management and quality assurance.
We created a user-friendly platform which allowed users to search for locations or events and leave reviews about them.
Result
RateMyArea.com is a unique place to find, review, share and discuss all that's good (and not so good!) in your local area.
The portal works with a wide range of businesses and sells vouchers offering great on local goods and services.
Multiple local shops and services gain the opportunity to be discovered and rated.
RateMyArea.com is among the largest online platforms of this type in Ireland.