Top 34 Companies Using Ruby on Rails in 2021
It's fast, reliable and supported by a massive community of talented Ruby on Rails developers – we have leveraged this technology in most of our web development projects giving our clients the best solutions on the market.
Which companies use Ruby on Rails?
But we're not the only company using RoR – Airbnb, GitHub, SlideShare, Dribbble, Bloomberg, CrunchBase, and Shopify (to name a few) have also trusted Ruby on Rails and used it in their applications.
Here is our roundup of the top 34 companies using Ruby on Rails in 2021.
1. Airbnb
Airbnb is a must-see website for every traveller who would rather stay the night in a cosy house than book a hotel room. The idea behind Airbnb is to connect avid travellers with hosts looking to rent their house space to other people.
Airbnb hosts offers from over 191+ countries having provided services to over 260 million people worldwide with the number of listings already surpassing 4 million.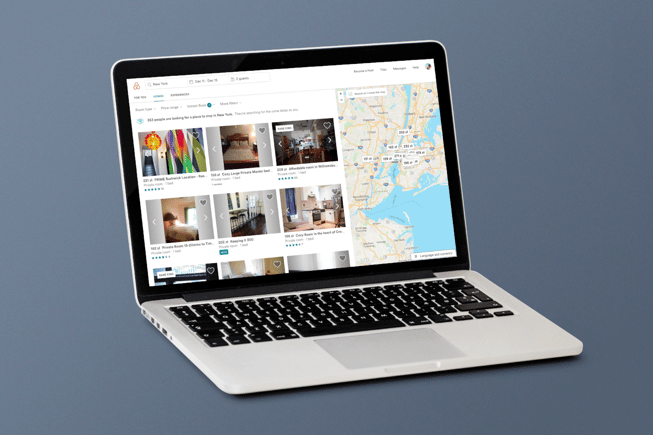 2. Crunchbase
Some call Crunchbase the Wikipedia for startups – it's the ultimate go-to website if you want to find out who stands behind innovative companies or invest in the projects you love the most. Formerly powered by TechCrunch, one of the largest tech news portals.
Crunchbase's back end was written on Ruby on Rails, with Varnish for page caching and has since evolved.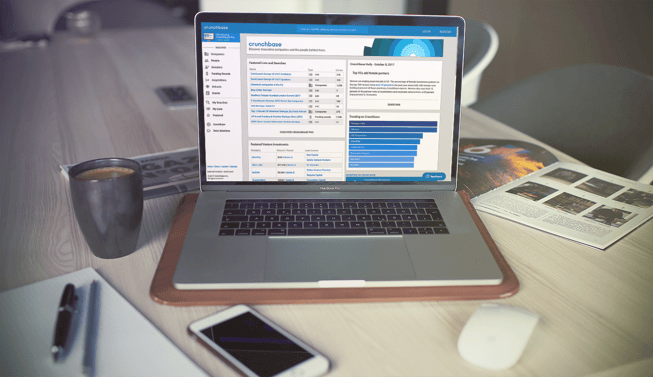 3. Ask.fm
Ask.fm is an interest-based social Q&A website and started as a place where users from around the globe ask anonymous questions to random people – responses can also be received anonymously. The site raised a lot of controversy caused by cyberbullying episodes due to this model of anonymity but has since changed to a registered profile model to combat this.
It was founded in Riga, Latvia in 2010 and has 215 million users.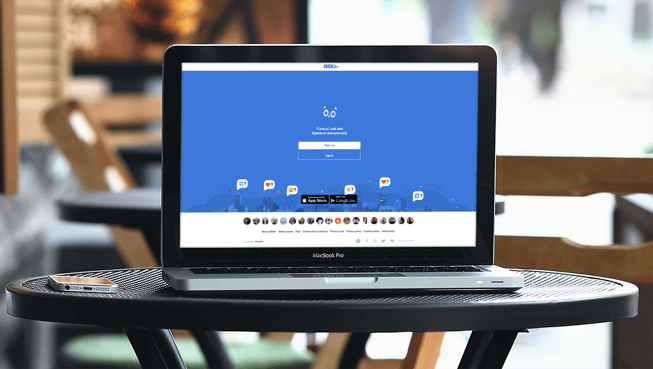 4. Bloomberg
Bloomberg provides financial software tools such as an analytics and equity trading platform, data services, and news to financial companies and organisations. Their media platform combines stock share indexes, breaking news from the world of international politics, technological novelties, and much more.
Bloomberg's traffic exceeds 100 million users every month and has a whopping $9.6 billion in revenue – founded by Michael Bloomberg on December 31, 2014.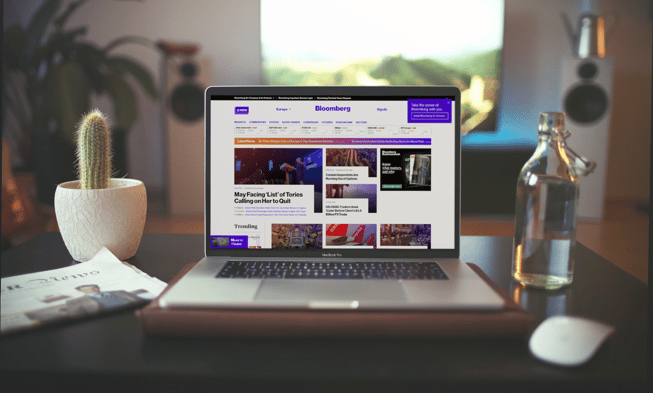 5. Dribbble.com
One of our favourite design directories! Dribbble.com is a community where designers can present their work, exchange opinions, collect their favourite images of other artists, or look for career opportunities. If you want to see how Dribbble works, check out our profile and the discussions under the shots.
Founded in 2009 by Dan Cederholm and Rich Thornett, it receives over 4 million visitors a month.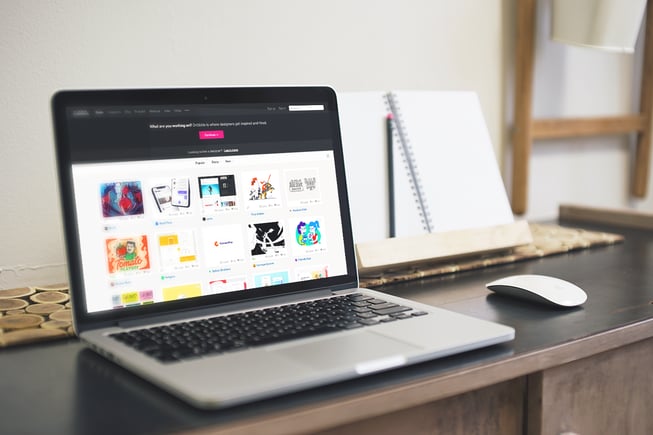 6. GitHub
If you're a developer, this one needs no introduction. One of the most popular (if not THE most popular) web-based hosting service for software development projects using GIT. A social network for programmers – plus, everyone seems to love the Octocat!
Headquartered in San Francisco, the site went live on July 21, 2008.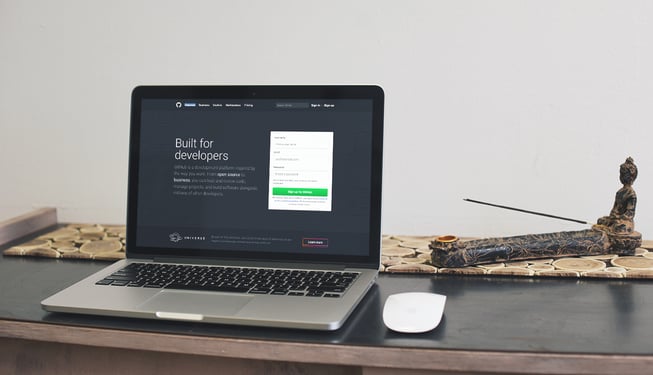 7. Fiverr
Fiverr.com is a global online marketplace offering tasks and services, referred to as 'gigs', and micro-jobs starting at $5.00 for each job performed. It has over 3 million gigs listed over 100 different categories in 190 countries.
Headquartered in NYC, the site was founded by Micha Kaufman and Shai Wininger in 2009.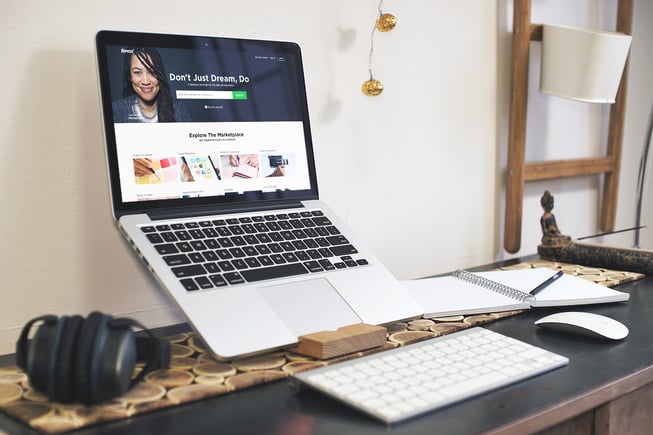 8. Yellow Pages
YellowPages is an online service that allows you to search local listings for businesses, as well as contacts. The site has been ranked as one of the top 40 U.S. Web domains with more than 60 million visitors each month in the U.S.
YP is the original source people use to find and connect with local businesses – it launched in May 2012 bringing together AT&T Interactive and AT&T Advertising Solutions.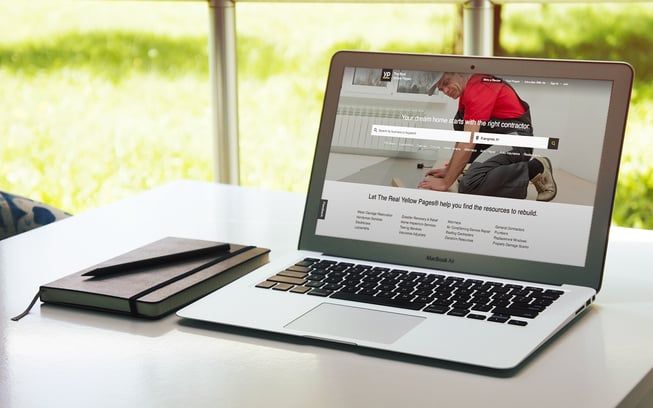 9. COOKPAD
COOKPAD is Japan's largest recipe site allowing visitors to upload and search through original user-created recipes. According to them, Cookpad is currently being used by almost half of all Japanese women in their 20s or 30s. COOKPAD had a total of 100 million users and more than 4 million uploaded recipes.
Founded on 1 October 1997 by Akimitsu Sano, the company is headquartered in Tokyo, Japan.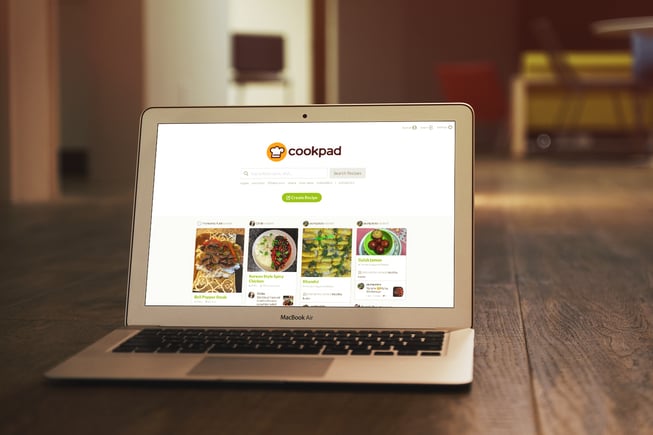 10. Helpling
Helpling is a platform that offers home cleaning services and connects cleaners with homeowners. The company targets several markets, including the UK, Germany, Australia and France. This Ruby on Rails app includes a wide range of functionalities, including search tools for both cleaners and homeowners, sign-up, account management, and secure payments.
The service covers over 200 cities worldwide, and has already been used by over 100,000 clients.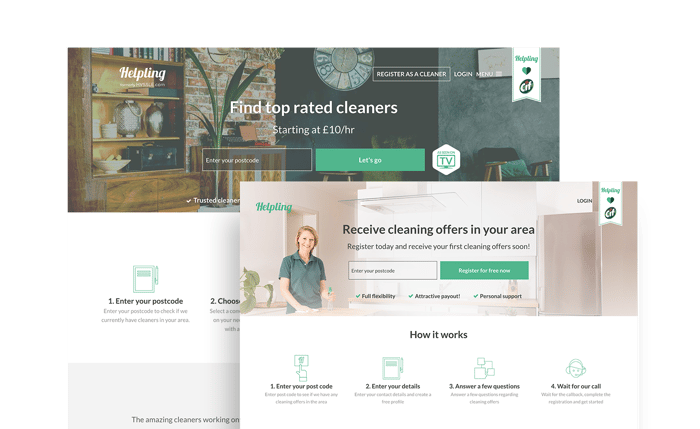 11. Apps for Good
Apps for Good is an NGO that partners with educators to deliver its technology learning courses to young people between 8– 18 years of age. Its courses have been available to teachers through a dedicated e-learning platform since 2012.
Apps for Good helps more than a thousand schools, and tens of thousands of students around the globe every year.

12. Artemest
Artemest is an Italian e-commerce site featuring a collection of curated home décor, jewellery, and lifestyle art created by top Italian artists. Their mission is to preserve the heritage of the best Italian artisans by connecting them with customers from around the world – in many cases the artists featured on the Artemest platform would have had to shut their businesses down if it weren't for the additional customers won through the website.
They have grown exponentially, building a community of artists and curators around its business. The platform has been featured in Forbes, The New York Times and Elle.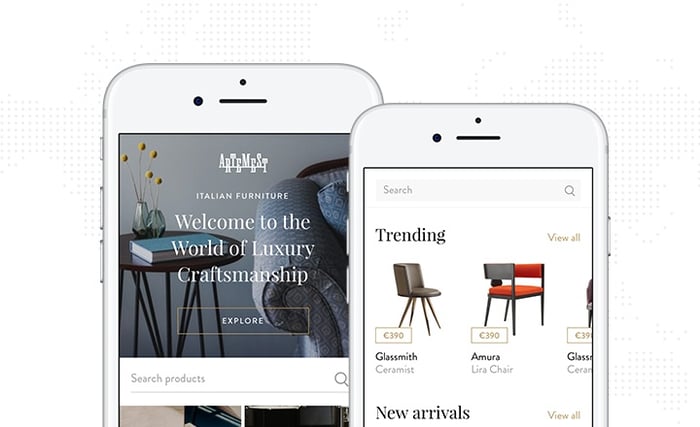 13. Intellection
Intellection is a market research platform for big corporations such as Kantar, TNS, Ipsos and Pondering Panda. The company offers a broad range of products and tools which allow clients to measure the effectiveness of their advertising, conduct surveys, analyse the results, and verify the strength of a brand's equity – in hours, not weeks.
Based on the analyses derived from such tools, businesses can make informed, accurate business decisions.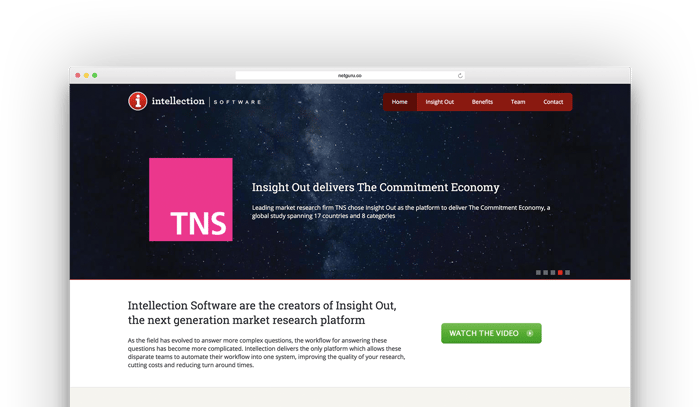 14. SlideShare
SlideShare.net is a Web 2.0-based slide hosting service with 80 million users and 159 million page views – users can upload their PowerPoint, PDF, or OpenOffice presentations and share them privately or publicly.
Founded in October 2006, SlideShare is currently headquartered in San Francisco and is owned by LinkedIn Corporation.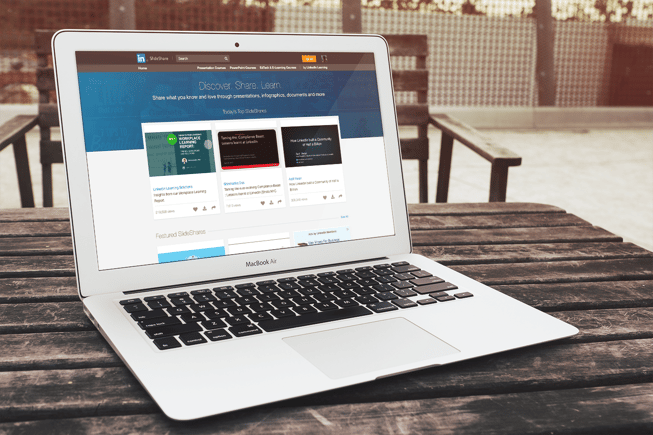 15. 500px
500px is a massive community of over 15 million photographers who can share their work on the platform, expand their creative networks of friends, colleagues and mentors, learn new technical and aesthetic skills and make money on selling photos.
The company was founded in October 2009 and is based in Toronto, Canada and receives over 2.5 million visitors a month.
16. Zendesk
Zendesk is a service software company that helps companies improve customer relationships through higher customer engagement and better customer insights. It now has over 2,200 employees and serves 125,000 paid customers in 160 countries and territories.
It was founded by Mikkel Svane in August 2007 with headquarters in San Francisco.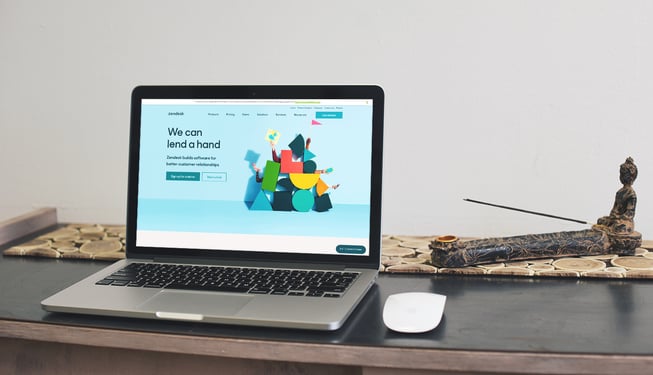 17. Soundcloud
Based in Berlin, Soundcloud in an online platform that enables to discover, stream, record, promote, and share music from emerging and major artists around the world. Initially, it was developed to allow musicians to share recordings with each other, but the concept later expanded into a full music publishing tool.
Now, the platform has over 272 million registered users, offers access to over 200 million tracks, and every minute 12 hours of music is uploaded to Soundcloud and has 175 million unique listeners per month.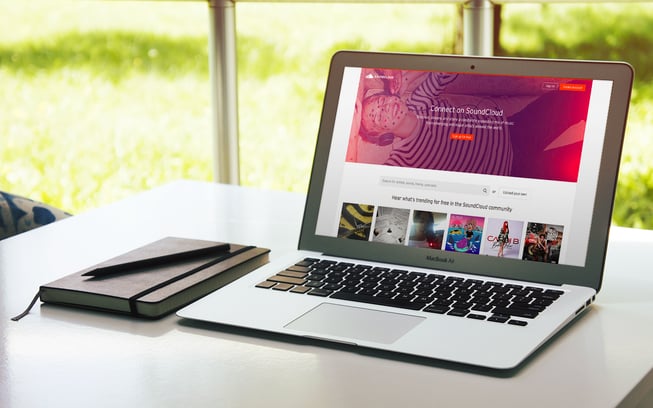 18. Clarity
Clarity is an online platform that connects people who seek advice in areas such as marketing, sales, venture capital, customer acquisition, and business development with experts and mentors. Users can browse or search the community of business professionals to find the right person and then schedule a call.
According to Clarity, every 90 seconds a startup is in on the phone with an expert and over 73,000 calls have been already completed.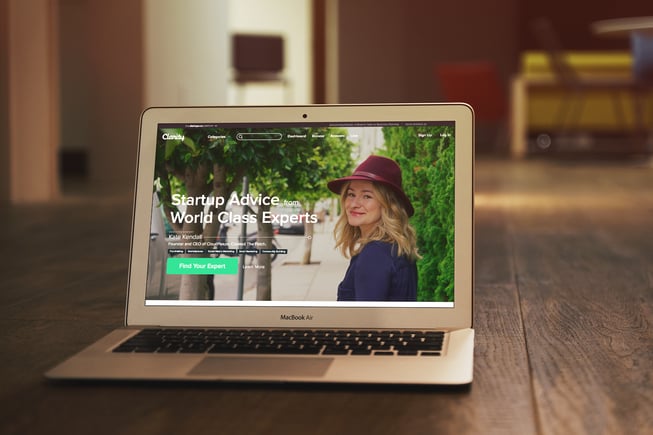 19. Couchsurfing
Couchsurfing is a hospitality service and social networking website allows members to stay as a guest at someone's home (homestay), host travellers, meet other members, or join an event. Couchsurfing is a good example of the gift economy, in which users are not obliged to pay for the service.
The couchsurfing community is massive – in 2018 the site had 15 million members and 400,000 active hosts.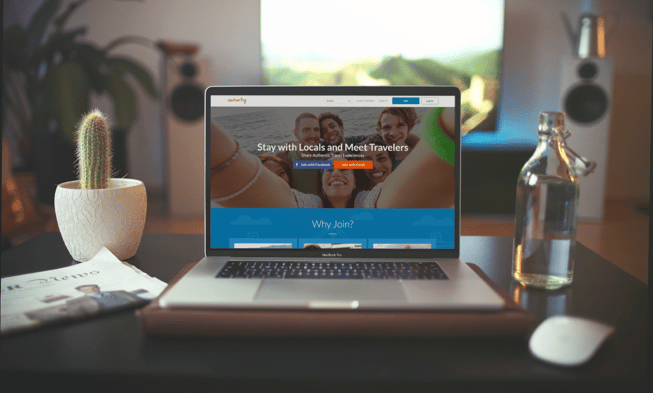 20. Crazy Egg
Crazy Egg is one of the most popular website heatmap service providers –founded by Neil Patel and Hiten Shah, the gurus of online marketing, Crazy Egg enables marketers and website owners to improve their website content and architecture based on user behaviour.
Crazy Egg comes with four powerful tools that help identify the most popular areas of a given page visually, see which parts of a page are working and which ones are not, check comprehensive analytics that are not provided by Google Analytics, and gain insight into what users are doing on site pages.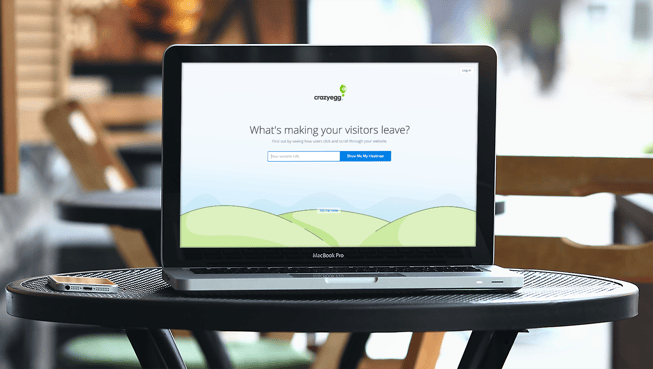 21. Groupon
Groupon is a worldwide e-commerce marketplace connecting subscribers with local merchants by offering activities, travel, goods and services in more than 28 countries. It helps mostly small businesses attract and retain customers by providing them with marketing tools and services to reach prospects and profitably grow their businesses.
Groupon serves more than 500 cities worldwide and has 53 million active users at any time – it features more than 425,000 active deals globally.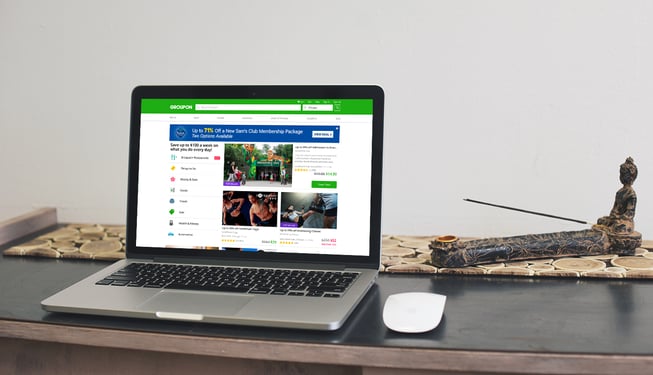 22. Indiegogo
Indiegogo is an international crowdfunding website that helps creative inventors find resources to fund their ideas. Entrepreneurs can start a crowdfunding campaign and get access to a huge community that can help them raise money. Funds can be collected even after the campaign is over with no target and no deadline limits. On top of that, it comes with a handful of useful tools and services such as manufacturing and logistics consulting.
Creators have already raised over $1,6 billion in over 800 thousand projects from over 11 million contributors – it operates in over 230 countries and territories.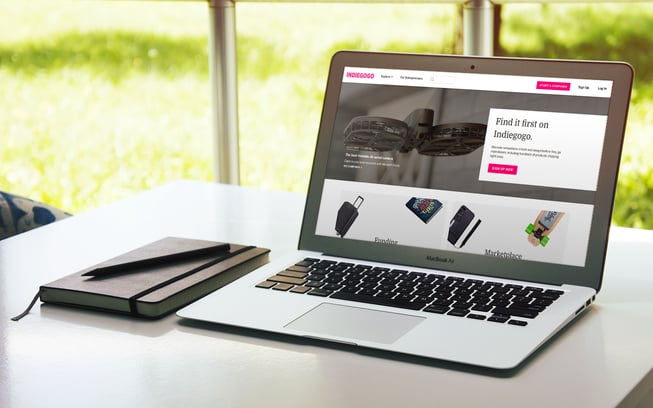 23. Kickstarter
Kickstarter is another crowdsourcing service on our list that helped many creative projects raise money to fund their ideas – it's a community of over 10 million users who pitch project ideas or donate funds to bring them to life.
Since their launch on April 28, 2009, 18 million people have backed a project, $5 billion has been pledged, and 188 thousand projects have been successfully funded.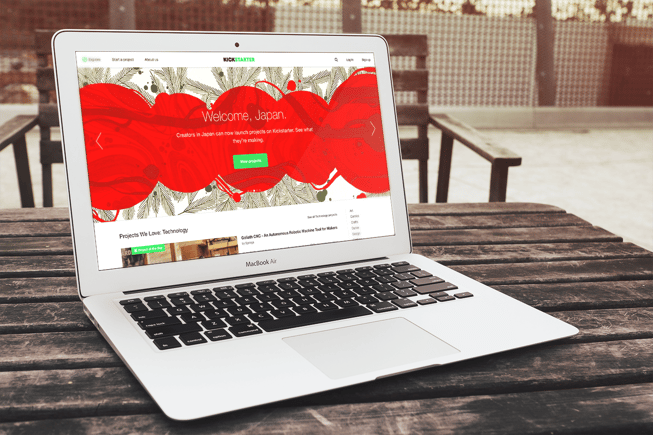 24. Pixlr
Pixlr is a cloud-based set of image tools for photo editing, and sharing. Initially, the suite was targeted at non-professionals but now the apps range from simple to advanced photo revamping – it offers tools for both desktop computers and mobile devices.
Pixlr was founded in Sweden in 2008 by Ola Sevandersson – the mobile app has been installed over 100 million times.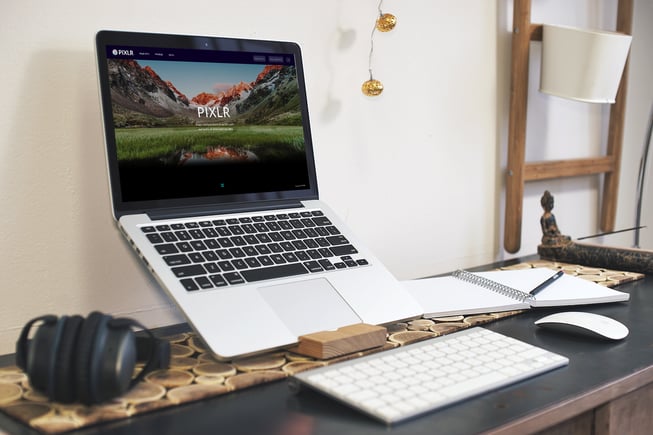 25. Scribd
Scribd is a digital library based on a subscription model in which users have access to a pool of over one million eBooks and audiobooks. In the basic plan a user gets access to x3 books, x1 audiobook and unlimited access to magazines and documents each month.
Scribd has now 100 million active users and has been dubbed "the Netflix for books" – it's available in 194 countries and was founded in March 2007 in San Francisco.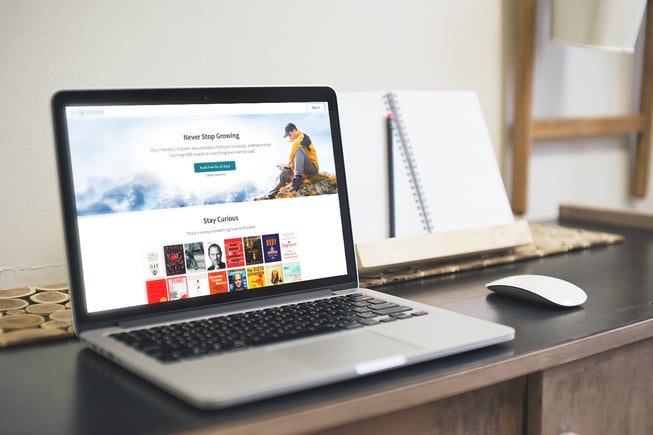 26. MyFitnessPal
MyFitnessPal offers a free app for both web and mobile that helps users lose weight by keeping track of the foods they eat and how much they exercise. It provides access to a nutrition and calorie database with over 5 million foods.
MyFitnessPal was rated the best free app with an overall satisfaction score of 83 and top marks for maintenance, calorie awareness, and food variety – it released in 2005.
27. Shopify
Shopify is an e-commerce software platform for online stores and retail point-of-sale systems to sell their products online. It provides an easy solution for businesses to create their own ecommerce stores thanks to beautiful and customisable themes. The company reports that it has more than 820,000 merchants using its platform with total gross merchandise volume exceeding $61 billion.
This Canadian site was founded by Tobias Lütke in April 2008.
28. Urban Dictionary
Urban Dictionary is a crowdsourced online dictionary of slang words and phrases– it was founded in 1999 as a parody of Dictionary.com and Vocabulary.com and has gained massive popularity as the 'go to' place for all things slang.
Urban Dictionary has 75 million unique readers every month – it was founded in San Francisco by Aaron Peckham in 1999.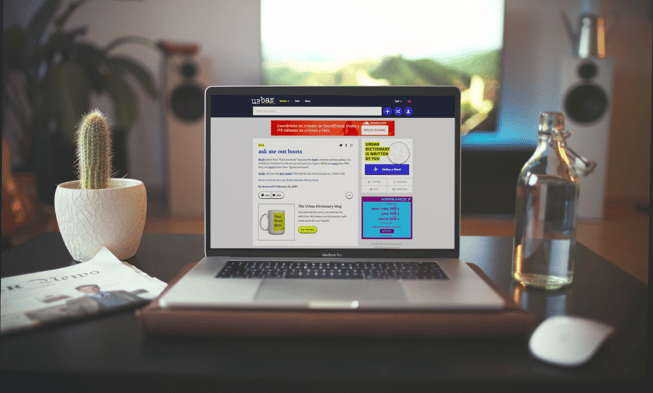 29. Whitepages
Whitepages is the largest online directory with contact information and public records for over 90% of US adults – it provides access to people, telephone numbers, addresses, and all the other contact information you might need.
Founded in 1997, it started out as a hobby by Alex Algard – it now has over 50 million unique users every month!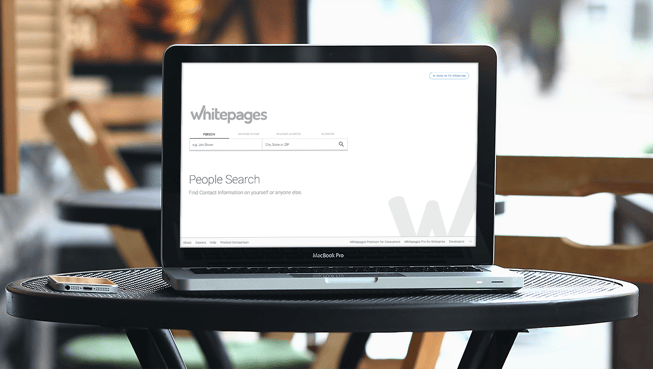 30. Yammer
Yammer is a freemium enterprise social networking service used for private communication within organisations. It facilitates joining and creating groups, getting answers to questions even when you're not sure whom to ask, collaborating with contractors, customers or sister companies and keeping all the docs, photos and videos in context by adding them to conversations – Yammer comes with a mobile app for iOS and Android.
It was founded in 2008 by David O. Sacks and Adam Pisoni, parented by Microsoft Corporation.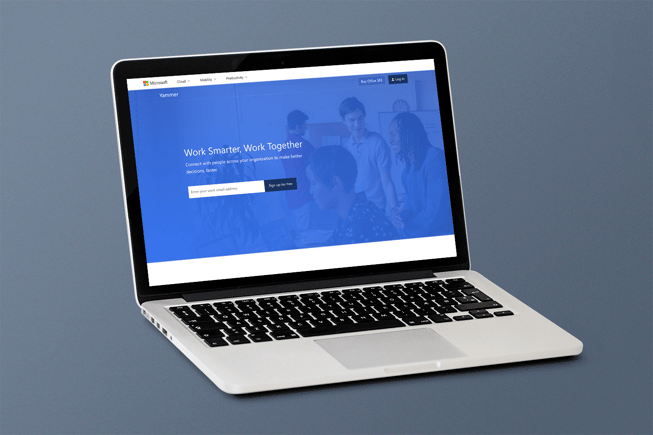 31. Twitch.tv
Broadcast all the games! Twitch is the video platform and community for gamers with more than 38 million visitors per month – the site connects gamers around the world by allowing them to broadcast, watch, and chat from anywhere they play.
The website was launched in June 2011 as a subsidiary of Justin.tv by their co-founders – Twitch is headquartered in San Francisco.
32. We Heart It
We Heart is a photo-based social network – it's a visual platform that supports still images, animated GIFs, and video. They describe themselves as the 'home of inspiration' and the place to 'organize and share the things you love'.
We Heart It was officially formed in December 2007 in Brazil – the company is now based in San Francisco.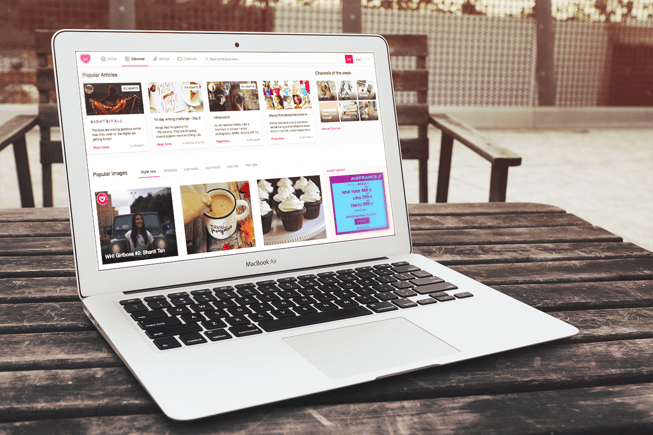 33. GoodReads
Goodreads is the world's largest site for readers and book recommendations – users can see their friends' bookshelves and learn about what they thought of all their books.
Goodreads launched in January 2007, and the company is located (surprise, surprise!) in San Francisco.
34. ThemeForest
ThemeForest is an online marketplace specialising in website templates and Wordpress themes with over 10,000 themes to choose from. The platform launched in 2008 and is the product of Envato, a self-funded startup that operates a group of digital marketplaces that sell creative assets for web designers, including themes, graphics, video, audio, photography and 3D models.
It's headquartered in Melbourne, Australia and has over 2.4 million unique visitors per month.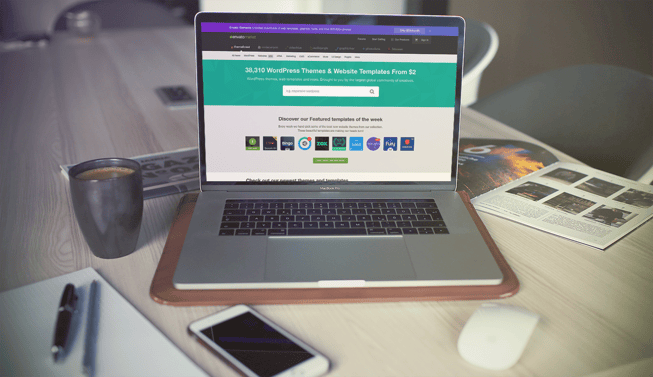 That about wraps things up on our list of the top 34 companies using Ruby on Rails in their web applications.
Have we missed any?
Of course we have! RoR is an extremely popular framework for big enterprises and small companies.
It provides a reliable framework, fast app development, and brilliant support from the community – that's why so many companies have trusted RoR.
Netguru has a veteran team of RoR developers – if you have a system built with Ruby contact us for a free code review today.
This article was originally published on the 18th of May, 2018 with the title 'Top 34 Companies Using Ruby on Rails in Their Web Applications 2018'.