Developing a Performance Benchmarking Tool for Businesses
Performance benchmarking tool for business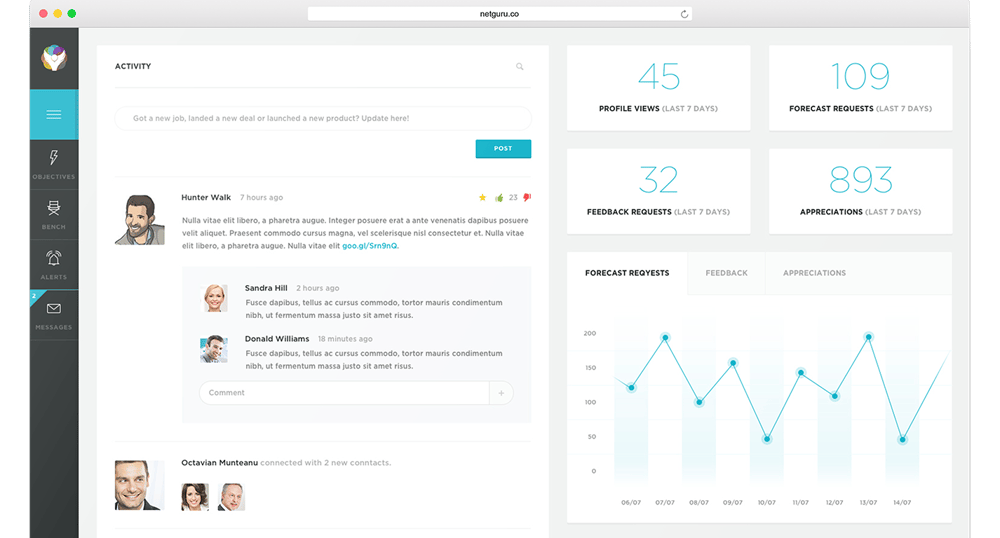 Benchify is a startup developing an automated human resources solution for commercial businesses, non-profit organisations, and government agencies.
Challenge
Limited technical capabilities of the founder.

Platform had to be developed fast and within budget constraints.
Supporting a non-technical client throughout the whole development process.
Process
Full service, bespoke software development with additional services.
Creating

the

product

from scratch using Ruby on Rails and MongoDB. The platform is hosted in Germany.

Owning and supervising the whole process of project management, development, quality assurance, and application support.

Careful planning and managing of the features roadmap in order to stay within the allocated budget.
Result
The client considers the cooperation with Netguru a major success.
The platform was completed in six months and within the budget.

Users and internal stakeholders alike have been very impressed with the stability and performance of the solution.

Client maintains an ongoing relationship with Netguru and praises the company.
Numbers
18K+ Behance community views